Board of Directors FY2021 Nominees
The general election to elect next year's Owner and Supplier directors is currently taking place and ends on April 24, 2020.  Voting takes place via SimplyVoting.  One ballot was sent to every owner / management company who report at least one unit, every community manager and every supplier company.  
There are two (2) owner director positions and one (1) supplier director positions available.
Owner / Management Nominees:


Darren Everett, BLDG Management
Darren Everett serves as President of BLDG Management which he co-founded in 2010.  Since 2010, BLDG has overseen the management of over 10,000 units ranging from 1970's properties on South Federal to Class-A new-construction in Cherry Creek.  While Darren loves real estate, he loves the people element of our industry the most.  We are all truly fortunate to work in an industry with such great people where we have an ability to truly change people's lives – both residents and employees alike.
Having grown up in Colorado, Darren is passionate about what we in the apartment industry can do to improve the greater Denver community.  Specific areas of passion for Darren include:
Promoting our industry to outside talent.  The multifamily industry offers a unique opportunity that many industries do not – and that is the ability to have a true long-term career.  Multifamily property management offers a rare opportunity to start at the bottom and quickly advance to an executive level.   
Social supportive services.  We can collectively raise the bar in our industry to provide more resources to residents at the property level.  Regardless of asset class or income level, we are the stewards of where people live and have an opportunity to provide multigenerational programs to move people up the socio-economic ladder.  
If elected, Darren would like to blend these passions with AAMD initiatives to truly enhance the legacy of what our industry provides for the greater Denver community.
Darren is dedicated to the multifamily industry and would be honored to serve our industry as a Board of Director for the AAMD.  Thank you for your consideration.
Kellea Jeffrey, ConAM Colorado
Kellea Jeffrey brings more than 25 years of management and leadership experience as Regional Vice President at ConAm Management Corporation.  In this role she is responsible for overseeing the property management division for the ConAm Denver based portfolio.  Kellea has experience in managing various portfolios including conventional, LIHTC and fee managed properties. Having served the multi-family industry in various roles including leasing agent up to VP of Operations, she has the knowledge, skill and drive to be an effective leader. Additionally, she has worked in various capacities for some of the most respected firms and been responsible for new business, acquisitions, new construction underwriting and P&L responsibility. 
Kellea is an active participant with the AAMD and is on the Ambassador
 Committee while also attending all the monthly events.  Prior to moving to Colorado, she was an active member of the Atlanta Apartment Association where she received the Top Regional Manager Performance Award and she also served on numerous committees.  She holds her CAM designation through the National Apartment Association and is a current CPM candidate with IREM.  She is a Georgia native and graduated from University of Georgia but has fallen in love with Colorado and the lifestyle it offers.
Kellea believes the Apartment Association plays an integral role in the continuing success and development of multi-family here in Denver and is excited to bring her skills and talents to the board.  It would be an honor for Kellea to also serve on the board at AAMD.
Taylor Mueller, Greystar Real Estate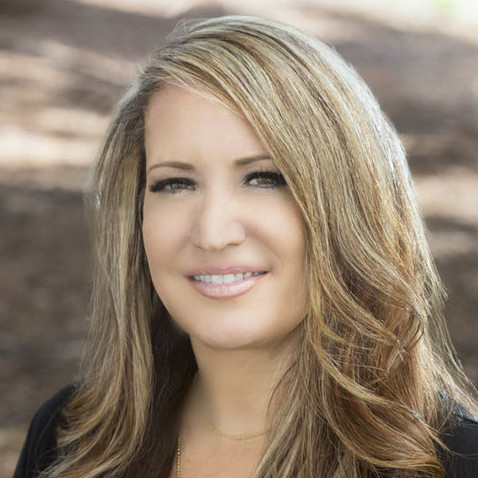 Taylor Mueller is Greystar's Managing Director, overseeing all operations for Colorado, Utah, and North Dakota.  Her portfolio consists of over 32,000 units which include roughly 24,000 units in Colorado.  Taylor has been involved in several AAMD activities and is a consistent supporter of her team members doing the same.  She has mentored countless leaders within her organization and encouraged high level participation with both AAMD and CSAA, with many moving into highly visible volunteer positions.  With her extensive career at Greystar spanning over 15 years, she is thrilled for the opportunity to bring her "big picture" perspective to AAMD with a fresh focus on education and career development. Taylor completed Greystar's two-year leadership development program and hopes to bring these skills to AAMD to influence and progress the organization. 
Parke Pettegrew, Highmark Residential
It is my honor and pleasure to tell you a bit about myself and why I am excited to be one of your Owner Representatives on the AAMD board. First, I've been in our amazing multi-family industry for over 22 years (14 years of that in Denver). I have held multiple roles in Operations, Training, Marketing, Risk Management and Human Resources with strong local companies like Archstone, Carmel, Holland, Cardinal Group, Pinnacle and now with Highmark Residential as a Regional Manager. I have also been a very active participant in the AAMD since the day I moved to Denver after I had been involved with the South Coast Apartment Association in California. My first role here was Education Advisory Council Co-chair which then led to EAC Chair. I was also Co-chair for the Denver NAA Conference Committee twice, Co-chair and Chair for the Trade Show Committee, Co-chair for the Tributes Committee twice, Co-chair of the Economic Conference twice, Treasurer and Secretary on the Executive Committee and currently Co-chair of the Career Initiative Committee. In addition, I have been a volunteer instructor over the last 14 years and spoken at numerous Supplier Council events. As you can see I am an active, engaged and passionate member of the AAMD. The relationships I have built with all the owners, suppliers and AAMS staff have provided me with life-long friends, mentors and networking partners. These relationships are in addition one of the most valued things that have happened to me in my professional career and personal life. My platform is that I want you to have someone that has a positive attitude, tons of experience, passion for our industry, enjoys people, loves to laugh, solves problems and is committed to fighting for our industry. I am someone who will listen and advocate on your behalf whenever needed. Our business in multi-family property management has had many changes over the years but none that are as impactful and important like we are seeing at the present. We must all step up to lead and participate as we can and follow the AAMD mission of advocating, educating and communicating about our industry. I promise to do this and more for you! I humbly ask for the confidence and support of your vote during this election.
Amie Robertshaw, Echelon Property Group
I'm excited and honored for the opportunity to run for a second term as Board Member for AAMD. To be honest, when I was first elected two years ago, I had no idea what to expect. But over the course of this first term, I've come to learn that serving on the board for the Apartment Association has been one of the most valuable and rewarding experiences of my career. Not only have I had the opportunity to meet and work alongside some of the most dedicated and caring people in our industry, I've also been given the opportunity to share suggestions with hopes of positively influencing our growth as an organization. Two contributions that I'm most proud of are the Roundtable Discussions during the 2019 Leadership Retreat and the refresh of Spring Clean to Apartments Giving Back Day with addition of more charities. I have a passion for bringing people together, sharing ideas and exploring ways to reinvent how we work - with the goal of keeping engagement levels high and relationships strong. Now, more than ever, our industry needs a strong network of engaged members as we face the uncharted waters of COVID19 and continued legislative pressure. If re-elected, I will continue to support the growth and needs of the Association while keeping my passion for engagement front and center.
Supplier Partner Nominees:
Dave Janecek, RediCarpet
With 37 years of experience in multi-family housing, the statement of "once get in this industry you can never leave", certainly applies to Mr. Janecek
Dave entered the world of multi-family housing in 1983.
The first 19 years were with Cort Furniture Rental where Dave served in numerous management capacities including Sr. VP of Business Development. Venturing out on his own Dave owned and operated Household Appliance Rentals and Housing Helpers for 14 years.
After selling his businesses and retiring in 2015, Dave couldn't stay away and returned to the industry with Redi Carpet in 2016 as the Denver General Manager (GM). In this role Dave oversaw the Operations, Administrative, and Sales Departments and guided the branch through a facility move while earning significant revenue growth.  Dave assumed the Vice President of the Western Region's responsibilities in late 2018. In this role he oversees the GM's in Salt Lake City, Las Vegas, Tucson, Phoenix and Denver. Dave's region is the first to launch Redi Carpet's newest proprietary software and is now helping to develop the first Regional Customer Service Center.
AAMD Activities through the years:
Served as President of Suppliers Council – AAMD
Served on Board of Directors – AAMD
Member National Suppliers Council – National Apartment Association
AAMD committees – Chili Cook-off, Maintenance Mania, June Awards, Charity Auction, Spring Clean, Tributes
Volunteer – Parker Task Force Food Bank
I enjoy working with others to achieve common goals. I have worked for larger companies and owned my own businesses which has provided me a great deal of varied experiences. My position provides me the ability to contirubte my time and energy company resources to AAMD. I wish to give back to the industry that has been very kind to me and would greatly appreciate your vote of confidence.
Yvonne Lens, CAMP Construction
Yvonne Alva Lens is currently a Sales Executive at CAMP Construction Services where she is responsible for growing CAMP's business and reputation in the Denver Multifamily Industry.  She is responsible to maintain and grow relationships with her clients, and potential clients, providing excellent customer service by doing the right thing, respecting everyone and getting the job done right, which aligns with her personal values.
Approximately 9 years ago Yvonne became a Supplier, after many years on-site as a Property Manager.  She is committed to the Multi-family Industry. Yvonne sat on the Board of Directors as Chili Cook-Off Chair, earned her CAS designation, was voted in as a Supplier Council Member at Large and awarded AAMD Person of the Month in 2019.  Yvonne is dedicated to the Multi-family Industry, and the Apartment Association in order to make an impact.  This is demonstrated by her involvement over the years as a Committee Member on various AAMD Committees, participation in events and by being an Ambassador for the AAMD.  Yvonne is known for excellent customer service, creative problem solving, building solid teams and contributing to the financial success of her assets. In 2014 she was in the top 10 for Sales at Apartments.com. She was awarded Manager of the Year in 2010 while at The Lodge at Willowcreek and was selected as an ACE Trainer for Legacy Partners in Denver.  She and her team at Ballpark Lofts were awarded Team of the Year in 2004 at The Tributes Awards Ceremony. It would be a privilege and an honor to serve the Apartment Association, and our industry, as a member of the Board of Directors. She has graciously accepted this nomination and sees this as another opportunity to serve the industry, and the people in it, whom she loves so much.
Josh Lenson, Arbor Contract Carpet
Joshua Lensen is the Regional Vice President of Sales for Arbor Contract Carpet, a leader in flooring for the multi-family industry since 1982. As a leader in the industry, Arbor provides flooring needs and recognizes happy clients and excellent service are integral to their success. Joshua has been dedicated and actively involved with the AAMD over the past 20 years. He started his professional career with Redi Carpet in 1995. His experience at Redi ignited he's drive for the sector. The AAMD proved the perfect organization to equip him with the resources and access to key networks to help advance in the industry.In 2016, Joshua joined the Arbor team where they quickly recognized his strategic and forward thinking. As a member of the leadership, he oversees Arbor's largest market. During his time at Arbor, he has developed a stronger appreciation for the Association and the diverse work they lead in addressing legislative issues to providing essential education and training for their members.
Over the years, Joshua has become an active member of the Association. For the past couple years, he has been an integral member the leadership group and has had the pleasure of serving on the golf committee and planning that event. In addition to his work at Arbor, he is a landlord of two properties in Denver and values the benefits and education the Association provides at all levels.
Joshua is known in the sector as a mentor, a leader and a devoted friend. He wants to continue to support the AAMD and would greatly appreciate your vote and support.
---
Additionally, the following people are running for the following councils:
Networking Council:
ADAM SATTLEY (CHAIR-ELECT)  -  
Mission Rock Residential
JAYMEE PULLEY (OWNER)  -  
Sares Regis Group
MEGAN GEBHARDT (OWNER)  -  
Cardinal Group Management
BOB DONAHUE (OWNER)  -  
AMLI Residential
ASHLEY PRICE (SUPPLIER)  -  
Standard Interiors
CHAD CRAVEN (SUPPLIER)  -  ParkM
DONNA SEWARD (SUPPLIER)  -  
Interstate Restoration
LIZ WILER (SUPPLIER)  -  
The Mktg Dept.
Supplier's Council*:
JENN MINTY (CHAIR-ELECT)  -  
CoinTech
CRAIG HAMMER  -  
Doody Calls
DENE MERROW  -  
Behr Paint
MATTHEW DOHM  -  
CORT Furniture
TERI BELL  -  
Arbor Carpet
TONYA STOROVICH  -  
Santee Metal Works
IROC**
DANETTE BARRETT
LARRY QUEEN
* Suppliers Only Vote For Supplier's Council
** IROC Owners Only Vote for IROC Positions