Apartment Trends Magazine
AAMD's Award Winning Monthly Trade Publication
About Apartment Trends Magazine
The complimentary issue of Apartment Trends is mailed directly to the decision makers at every owner/management company and community and contains content specifically for managers, maintenance professionals, senior level managers, and leasing and sales professionals.   First published in 1971 as Apartment News, Apartment Trends is the official monthly publication of AAMD, with market-specific industry and association news, photo albums, resources, profiles and more.
Each issue, along with advertiser's content, lives in Trends' electronic archive for 5 years!
With a circulation of 2,200, an average of 3.5 people read every copy of Trends that is distributed.
---
READ THE LATEST ISSUE
---
ADVERTISING
According to a recent survey, 99% of AAMD Members read Apartment Trends! Advertising in Trends is a great way to get the industry exposure you need to brand your company and boost sales at an affordable price. 
Click here for the 2021-2022 Ad Rates & Deadlines
CONTENT
Trends will consider printing any article written by an AAMD Member or Non-Member that applies to the Denver multifamily industry. Articles should be 300-600 words, and may not promote any single company or product. AAMD reserves the right to edit any article without notification. Due to space constraints, not all articles submitted will be printed.
FIND CLIPPARD!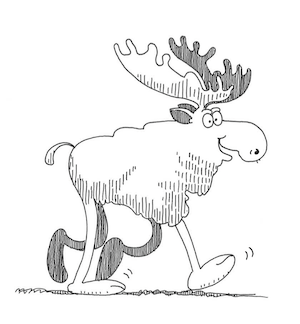 Clippard was the Apartment Trends mascot in the late 90's and early 2000's!  Each month, readers were challenged to find Clippard hidden in the issue to win cash!  

In honor of Apartment Trends' 50th anniversary, we're bringing Clippard back with a twist!  

When you find Clippard in each issue in 2021, head over the AAMD's website and fill out the entry form to be entered to win a $50 Amazon Gift Card.

At the end of the year we'll compile dall of the entries and draw one name for a $500 gift card (you can have up to 11 chances to win if you fill out every issue)!
---
TRENDS electronic archive