Legal Handbook
Complete Legal Guide for Rental Housing in Colorado
The Current Legal Handbook is Out of Print and in the Process of Being Updated. Note that many laws have changed since the publication of the 12th Edition and information provided could be out of date. Please consult your lawyer with any questions or clarifications.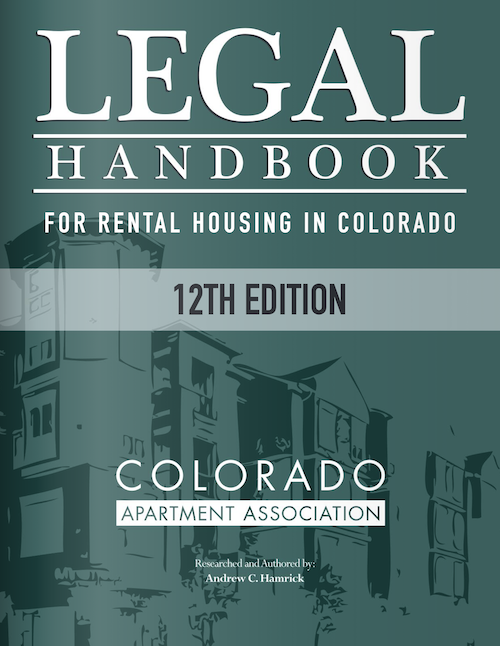 The CAA Legal Handbook was written to help create a more legally educated staff, which will minimize the number of legal fees your company could pay for potential violations.
A physical copy of the Colorado Apartment Association Legal Handbook is included in memberships of companies with properties with 100 or more units and all Owner/Management companies with a portfolio totaling 25 or more units.
The online edition is available for all Owner / Management Companies or communities regardless of the unit count.
---
Online Legal Handbook

Online Legal Handbook
(AAMD Membership is required to access the Online Legal Handbook. If your company is a current member and you are unable to access the book through the above link, please call (303) 329-3300 for assistance.)
---
Classes
AAMD offers several legal / Fair Housing classes a year. Click below to view upcoming education schedule.