Legal Handbook
Complete Legal Guide for Rental Housing in Colorado
Authored by Drew Hamrick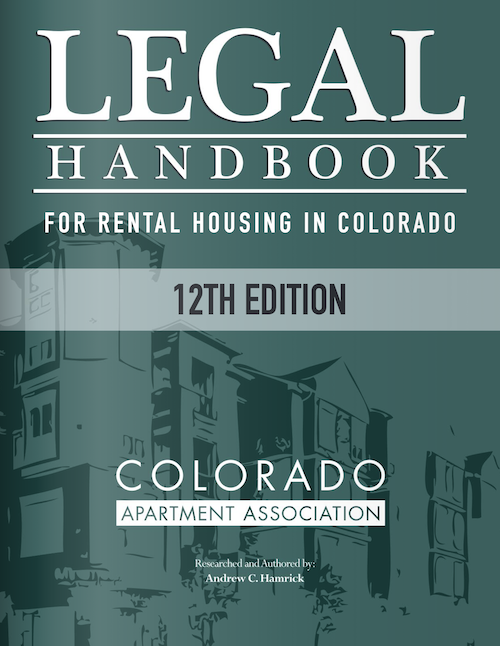 The CAA Legal Handbook was written to help create a more legally educated staff, which will minimize the number of legal fees your company could pay for potential violations.
The Colorado Apartment Association Legal Handbook is included in memberships of companies with properties with 100 or more units and all Owner/Management companies with a portfolio totaling 25 or more units.  The online edition is available for all Owner / Management Companies or communities regardless of the unit count.
Additional Legal Handbooks are available for purchase for $195.
---
Online Legal Handbook

Online Legal Handbook
(If your company is an active Owner or Community member and you still can not access, please call (303) 329-3300 to get set up.)
Classes
AAMD offers several Legal Handbook classes a year.  Click below to view upcoming education schedule.