Forms & Leases
Paper / Physical Forms
Members of AAMD have access to the most up-to-date Colorado Apartment Association leases and forms, in both physical and electronic format, including the following: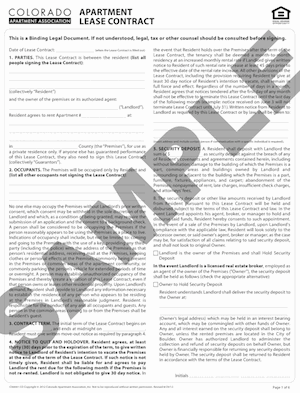 Apartment Lease
Agreement for Non-Waiver and Partial Payment
Brokerage Disclosure to Tenant
Crime Free Addendum
Demand for Compliance
Lead Paint Addendum
Mold Addendum
Move In / Move Out Form
Non-Renewal Form
Notice to Quit
Notice to Quit (Repeat Violations)
3-Day Notice to Quit
3-Day Notice to Vacate (Employee)
Pest Addendum
Pet Addendum
Renewal Lease
Rental Application
Utility Addendum
---
Order Online
Available in packages of 25 and 100, physical versions of the CAA lease are available through the AAMD office.
Order Paper Forms
Electronic
TenantTech was built from the ground up for property-management documents and is ideal whether you manage 10 rental homes, 10,000 apartments, or anything in between. More than just a way to access the official CAA forms, TenantTech offers many additional features to save you and your team time and money through one low monthly cost with no annual fee, and make your day-to-day tasks more efficient. 

Unlimited
Click for more info on Unlimited Subscriptions
Or call 1-877-230-2125 or
email sales@tenanttech.com.
Pay Per Form
The Rental Forms Center offers the same official CAA/AAMD forms as the TenantTech subscription system, except you can buy them individually with a credit card. Any time, night or day, all forms are $3.99 each, except the Lease which is $7.99. Preview each form before purchase, add the forms you need to your shopping cart, then enter your credit card information to complete the purchase.