Lori Snider
Head, Learning and Experience
RedPeak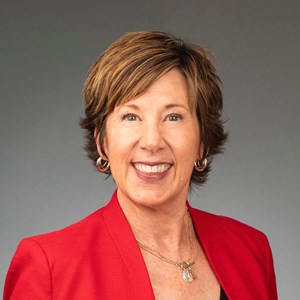 Professional Bio
Lori Snider is a leading multifamily marketing, learning and experience expert, currently serving as head of Learning and Team Experience for RedPeak, providing strategic educational and recruitment direction for the entire company, and overseeing all facets of the team member experience.

Lori has provided education to AAMD members for over 25 years. Her diverse experience has made her a highly sought after and featured contributor on the stage at various AAMD conferences. She also donates her time and skills to smaller associations and acts as a mentor for future leaders throughout the country.

In her 30 years of multifamily experience Lori spent 15 years running her own successful company as an educator, platform speaker and experience management consultant. She has leased apartments, worked as a marketing director, launched a rental publication, co-founded a boutique marketing and design firm, and executed marketing strategies for a myriad of product types throughout the country.

Lori is an acclaimed industry expert on sales and service trends, and a recognized and frequent national conference presenter (NAA, MFE etc) whose presentations are lively, relevant and full of laughter.

Lori is an idea instigator and creativity cultivator who fuses imagination with reality to deliver unorthodox and bold results.

Business
Parent: RedPeak
375 South Broadway Suite 200 Denver, CO 80209