Back to Events
Event Details
The 2018 Apartment All Stars Are Back in Denver!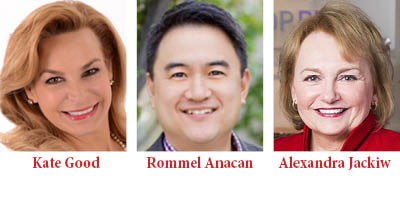 The Apartment All Star Experience is like no other event you will attend this year. The unique blend of three national speakers on stage at one time creates an energy force that will be the most exciting time you will spend at a seminar. The reason is that this is not just a seminar, Apartment All Stars is an event. This dynamic tour has been igniting the leasing and marketing arena for 10 solid years and only visits 12 cities each year....Denver is lucky enough to have the All Stars in 2018!
The 2018 tour is all new with fresh, up to the moment, information to win in any marketing. The entire program is designed to give you the tools you need to succeed.
Come hear from industry veterans Kate Good, Rommel Anacan and Alex Jackiw as they deliver meticulously researched educational content provided in a motivational and highly instructional format. The All Stars won't be back until 2020, so don't miss this opportunity!
Topics include:
How to Deliver Your Message in a Way Others Can Receive it
Five Strategies to Connect with People at Every Level and Lease More Apartments
How to Ask the Tough Questions and Get the Answers You Need In All Business Situations
The Five Essential Elements of Powerful Leasing Presentations
How to Communicate and Market with Confidence and Clarity
Keys to Create Marketing Tactics that Beat the Competition
Maximize your Team's Performance to Guarantee Success
Essential Strategies You Must Know to Build a Loyal Base of Residents
Attendees at an Apartment All Stars event describe the program as "cutting edge", the ideas as "brilliant" and "easy to implement" and the day as "extremely motivating."