Back to Events
Event Details
Quarterly Apartment PRO Roundtable
RSVP to attend the January 17th Apartment PRO Roundtable and learn about growing your portfolio. This is a great opportunity to get those questions about timing, investing and more answered. Our panel of experts have been the "small players" and were able to successfully grow their portfolio. Examples of topics to be discussed: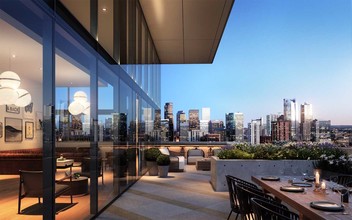 How do you know when you're ready?
What needs to be done?
Do you have 200-750 doors?
Have you gotten through your first non-family & friends fundraiser and now are thinking of hitting up institutions?
What are the most critical operations positions to fill?
How do you know when you're ready to make a leap?
How do you get to the next level?
Annual Program Sponsor

The Apartment PRO Roundtable is a FREE quarterly luncheon for AAMD property management companies and owners with less than 500 units. Meetings offer valuable information relating to property management, legal issues, industry trends, and other timely topics to assist members. Meetings are casual with lunch provided.