Apartmentalize 2019: AAMD & NAA Education Conferences
The Largest Multifamily Conference in the Rocky Mountain Region
---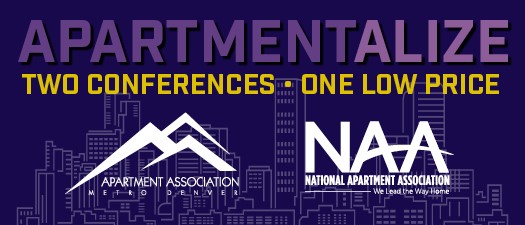 EDUCATION CONFERENCE & TRADE SHOW
Click below to view Education Session Descriptions, Trade Show Exhibitors, Sposors and more! 

MAY 22 KEYNOTE LUNCHEON SPEAKER:
SCOTT STRATTEN
Stop Marketing, Start Engaging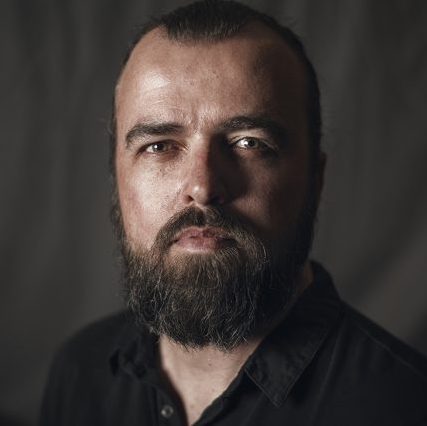 The tried and true ways of marketing have turned into tired and old, not to mention ineffective. The ability to build relationships and be heard by your market has never been greater, but overwhelming when trying to determine what tools to use.
The Keynote Luncheon presentation will cover both online and offline methods of staying in front of your target audience, so when they have the need to buy, they choose you. From social media to traditional local events, there are proven ways to connect more than ever before and after this session, you have the practical tools to implement the tactics right away.
MORE ABOUT THE EDUCATION SESSIONS
---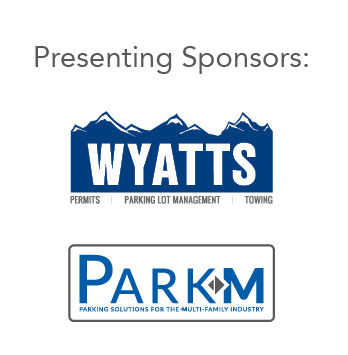 Special Maintenance Day Ticket
Friday June 28 - Send your Maintenance Teams for a special price for educational seminars, walk the exhibit floor and to cheer on their peers in the National Maintenance Mania competition.
This ticket deal also includes a general admission to the AAMD show on May 22 with more Maintenance Focused seminars and trade show.
Seminars Included:
What the Maintenance Team Wishes the Office Team Knew
(9am - 10am)


Understand how to use property statistics that are available to virtually any property or company that uses property management software (PMS) to maximize their service team's performance. Become more efficient in areas such as workflow, work schedules, preventative maintenance, inventory and vendor usage to understand how to use your property's digital blueprint. After learning how to use the information, use this data to look past the numbers and make the best decisions possible.

Changing Face of Maintenance Teams: Recuiting & Retention
(1:30pm - 2:00pm)
What is "Maintenance Training is essential for success?" This is the answer (in question form) to many of the most pressing needs on our communities today. With categories such as service speed, NOI growth, safety and resident and employee retention; the answer is the same. Join in on Maintenance Training Jeopardy as experts answer your questions.

Maintenance Decoded
(2:15pm - 2:45pm)
From recruiting to retaining, from commanding to communicating, staffing maintenance teams is a new playing field. It's tougher to stay fully staffed and harder to find new recruits. Take a look at innovative insights into recruiting and interviewing, growing a new generation of maintenance teams, making maintenance a more appealing career path and training and performance plans.
Register for the Maintenance Day Ticket
---
Send your team to the National Show and AAMD's Education Conference and Save Hundreds!
Having the national conference in Denver is a great opportunity to send your local staff to the show without the overhead costs of airline tickets and hotel rooms!  Therefore, we have partnered with NAA to offer the chance to send your staff to both shows for less than the cost of a general ticket you would purchase through NAA.
Volunteer Pricing
Limited number of volunteer tickets will be available now when committed to at least 5 regular tickets. Cost for a volunteer is $425/person and requirement of 3 hours of volunteer hours at the NAA event in June. Eligibility requires that volunteers are from an on-site teams, are super energetic, and ideally have some knowledge about the downtown area.
Here's how these limited tickets are being allocated.  We are distributing these opportunities with the purchase of Apartmentalize Tickets, with the following schedule of purchase:
Buy 5 *Apartmentalize Tickets, earn opportunity to purchase up to 3 *Volunteer Tickets**
Buy 10 *Apartmentalize Tickets, earn opportunity to purchase up to 7 *Volunteer Tickets**
Buy 15 *Apartmentalize Tickets, earn opportunity to purchase up to 12 *Volunteer Tickets**
Buy 20 *Apartmentalize Tickets, earn opportunity to purchase up to 20 *Volunteer Tickets**
Buy 25 or more *Apartmentalize Tickets, earn opportunity to purchase up to 30 *Volunteer Tickets**
*includes BOTH AAMD & NAA Apartmentalize Events (May 22 & June 26-28), these prices are the absolute lowest available!
 **selection of volunteer time slots will be based upon commitment date and volume of commitment.  So hurry, tickets are limited!