POWER Lunch: Building the Career you LOVE
---
Thursday, February 23, 2023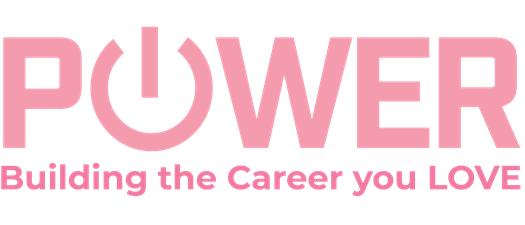 ---
Learn How the Leaders Did It! 

This POWER Luncheon will feature a dynamic panel of local industry leaders. Below is a sneak peek of some of the questions the panel will answer. You don't want to miss what they have to say!
Which steps up the ladder of promotions were the most challenging for you?  What is the best advice for reaching the next rung on the ladder?

What is the best advice to keep good comradery between "Office vs. Maintenance" teams and "On-Site vs. Corporate" teams?

Have your hiring habits changed during this new staffing climate?  If so, how?

What is the most valuable lesson you have learned in your career?

What are 3 traits that you feel best define leaders?

What advice do they have for YOU? 
Learn all this and MORE! 
---
Program Panel
SHERRI CHAMPIGNON
RVP, Conventional Housing Operations
Cardinal Group Companies
Sherri has been in the multi-family industry for over 15 years.  She started on the vendor side specializing in marketing and advertising and moved to management and operations in 2014.  She has specialized in third-party management with institutional clients to include lease-ups, value-add and capital projects.  She has been involved with the AAMD over the past 15 years and is currently on the Leadership Board of Directors and a Co-Chair for the Chili Cook-off.  She is known for her passion for this industry and the amazing people that she has had the opportunity to work with directly and indirectly.  
---
LISA JEFFERIES
Partner, SVP of Operations
Zocalo Community Development
With over 15 years of solid industry experience spanning from new development, value-add communities, and multi-million dollar capital project management, Lisa's operations expertise coupled with her passion for mentorship makes her a resilient leader in multi-family.
---
DRAKE POWELL
Principal
Asset Living
An expert in property management, Drake has over 25 years of local experience in multifamily ownership and management. Before being acquired by Asset Living, Echelon has grew to over 300 employees, 11,000 units under management, invested over $75 million in capital improvements, and leased up over 2,000 units. Mr. Powell is very proud of Echelon being named a Denver Top Workplace for three years in a row as well as being named winner of the 2018 Grand Tributes Award for Management Companies over 3,000 units.
---
CHRIS PRICE

Regional Construction Manager
Highmark Residential
Chris is the Regional Construction Manager for Highmark Residential. He has been in the Multifamily Industry for over 25 years in several different markets nationwide. He started my career as a groundskeeper in the Phoenix market back in the mid 1990's and worked his way through the ranks on all types and sizes of properties from Class A to Tax Credit and New Builds. For the last 12 years, he has been in a Regional Maintenance/Construction roll, and truly enjoys being able to train current service team members and develop new team members to continue to grow in the Multifamily industry. Chris also currently serves on the AAMD leadership team as the Hands On Maintenance Education (H.O.M.E) Room Chair. 
---