POWER Lunch: Building the Career you LOVE
---
Thursday, February 23, 2023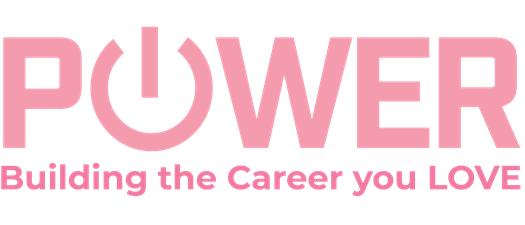 ---
Learn How the Leaders Did It! 

This POWER Luncheon will feature a dynamic panel of local industry leaders. Below is a sneak peek of some of the questions the panel will answer. You don't want to miss what they have to say!
Which steps up the ladder of promotions were the most challenging for you?  What is the best advice for reaching the next rung on the ladder?

What is the best advice to keep good comradery between "Office vs. Maintenance" teams and "On-Site vs. Corporate" teams?

Have your hiring habits changed during this new staffing climate?  If so, how?

What is the most valuable lesson you have learned in your career?

What are 3 traits that you feel best define leaders?

What advice do they have for YOU? 
Learn all this and MORE! 
---
Program Panel
ALEX O'BRIEN
Chief Executive Officer
Cardinal Group Companies
Alex is a co-founder and the CEO of Cardinal Group Companies. Over the past 15 years, he has held various leadership roles, including President of CG Management and COO, and was named CEO in May of 2020. He is responsible for the overall vision of the Company and for ensuring the Cardinal Culture is strong for the Company's over 2,500 team members.  
---
DRAKE POWELL
Principal
Asset Living
An expert in property management, Drake has over 25 years of local experience in multifamily ownership and management. Before being acquired by Asset Living, Echelon has grew to over 300 employees, 11,000 units under management, invested over $75 million in capital improvements, and leased up over 2,000 units. Mr. Powell is very proud of Echelon being named a Denver Top Workplace for three years in a row as well as being named winner of the 2018 Grand Tributes Award for Management Companies over 3,000 units.
---
CHRIS PRICE

Regional Construction Manager
Highmark Residential
Chris is the Regional Construction Manager for Highmark Residential. He has been in the industry and construction management since March of 2008. Chris also currently serves on the AAMD leadership team as the Hands On Maintenance Education (H.O.M.E) Room Chair. 
---
TIFFANY STANLEY
Managing Director
BMC Investments
Tiffany Stanley serves as a Managing Director, Head of Asset Management. Ms. Stanley has over 26 years of experience in the real estate industry, including more than 20 years in executive-level roles. She has led teams ranging from 10 to 550 and managed more than 30,000 housing units over the course of her career. Tiffany specializes in managing operations and strategy for complex rental real estate portfolios. She is known for engaging employees, developing successful teams, and creating positive, execution-driven cultures.
---