Certified Pool Operator (CPO)
Nationally recognized certification course in pool operation
---
Wednesday, December 14, 2022
at
8:30 AM (MST)
to Thursday, December 15, 2022 at 5:00 PM (MST)
Hybrid (in person or virtual)
Certified Pool Operator (CPO)
Keeping your pool, sauna or spa in top working condition ensures the longevity of your asset and the safety of your residents. By attending this course and becoming a Certified Pool Operator® (CPO) the persons responsible for maintaining your pool, sauna or spa will have a better understanding of the laws and basic upkeep techniques of pool and spa operations.
The CPO certification course requires participation in the two-day certification program taught by a certified CPO instructor and will provide individuals with the basic knowledge, techniques, and skills of pool and spa operations and maintenance. The CPO certification program requires a passing score in the open book written examination. The CPO certification is valid for five years.
Topics include:
Pool and spa
Chemistry
Testing
Maintenance
Equipment
Government requirements
---
Presented by: Craig Swegle
The Pool Doctor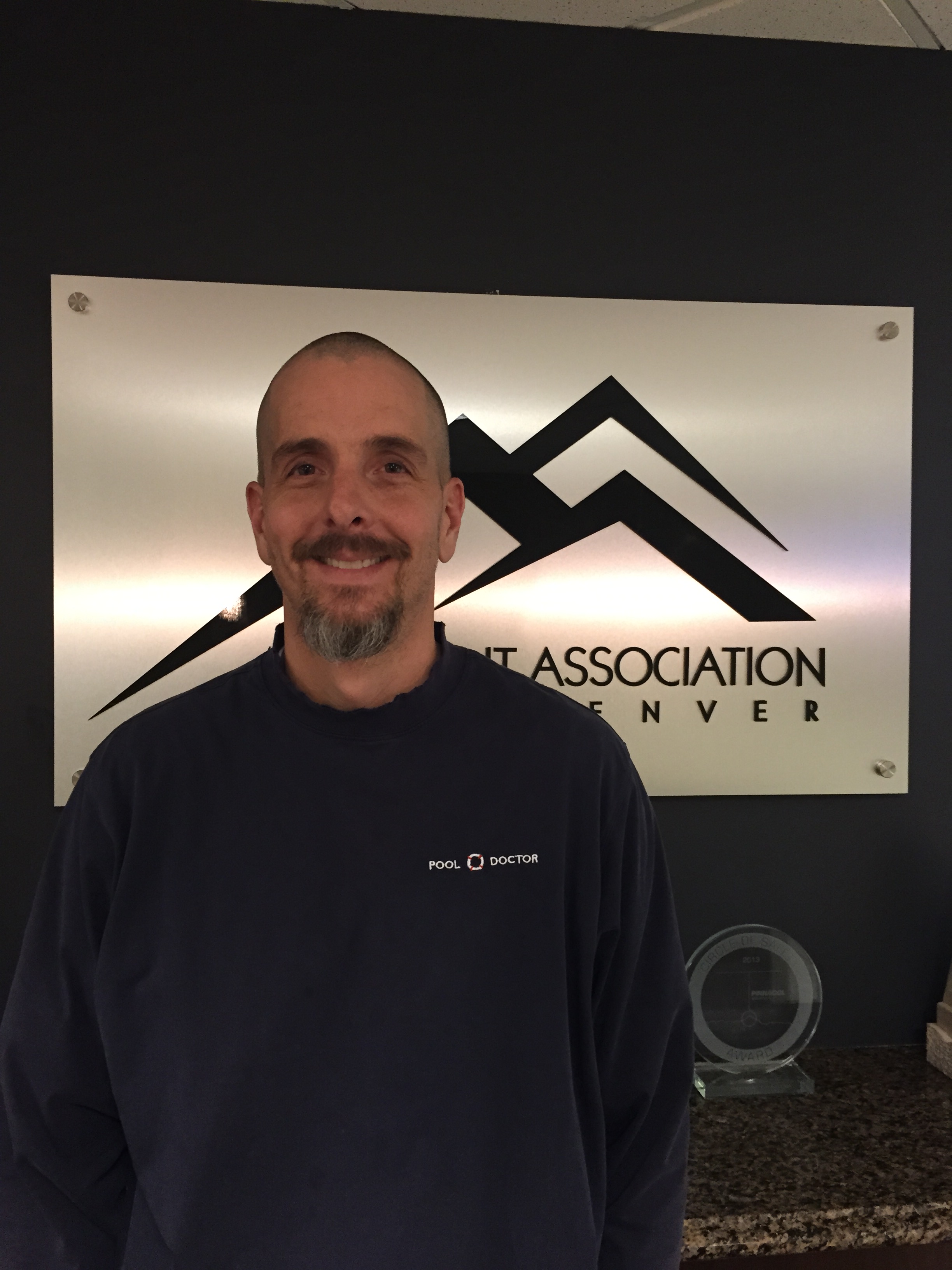 Craig has been the co-owner/operator of Pool Doctor since 2005. A University of Iowa graduate (BA Communication Studies) and Association of Pool and Spa Professionals Certified Service Pro (APSP's highest certification), Craig is an avowed egghead who actually likes the chemistry/math/electrical knowledge that it takes to really understand pools and spas.
A top National Swimming Pool Foundation Instructor (CPO) Craig has taught thousands of students in Colorado over the years and loves to teach and train people how to make swimming safer and healthier.
---
Hybrid Seminar: What to Expect
Hybrid classes will have the option for members to attend in-person or virtually through Zoom. When registering for class, please be sure to select the correct ticket type for your preferred delivery method.
Students attending virtually will still have the option to ask questions live and interact with the instructor and class.

Hybrid CPO Pricing
Member:
$375 | In Person (7100 E Belleview Ave., Suite 305)
$420 | Virtual
Non Member:
$500 | In Person (7100 E Belleview Ave., Suite 305)
$575 | Virtual

*Does not qualify for Education Property Pass
---
FOR VIRTUAL ATTENDEES:
Testing will be done through an online testing platform during the second half of day 2 beginning around 12:00pm. The test is proctored virtually, you will require a webcam capable device in order to test.
In person attendees will test in-person on day 2 at the AAMD office at 7100 East Belleview Ave., Suite 305, Greenwood Village, CO 80111.
---
For more information
Lisa Godbehere
303.329.3300