Charity Auction 2022: The Greatest Giving Show
Join us Under The Big Top for our Annual Charity Event!
---
Thursday, December 8, 2022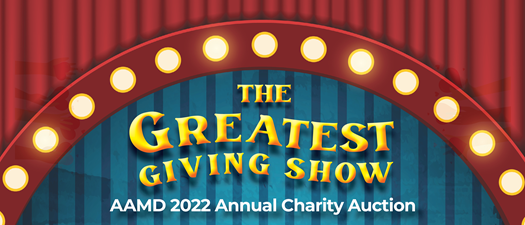 Charity Auction Returns!
Join us for our annual Holiday event to benefit Family Homestead (a transitional housing program for homeless families) and the Apartments Giving Back program.  The evening will include a silent auction, live entertainment, hors d'oeuvres, games and more. We are excited to take this event back to Mile High Station on December 8th! 
Request for Donations:
Our Charity Auction relies on donations from members and non-members alike! We are looking for donations in the following categories, and we're looking forward to recognizing and thanking our donors in the program at the event!
Examples of donations needed:
Art & Décor: Paintings, ceramics, etc.
Electronics: Smart devices, TVs, AirPods, etc.
Health & Beauty: Massages, Spa, Pedicures, etc.
Out on the Town: Event tickets, dinner, movies, etc.
Pampered Pets: Pet pillows, chew toys, etc.
Jewelry & Accessories: Earings, purses, etc.
Travel & Entertainment: Getaways, Hotels, etc.
Sports & Recreation: Sports tickets, fitness memberships & equipment
Child's Play: Books, toys, games, etc.
Appliances & Services: For personal use only