IROC: 1031 Exchanges, Delaware Statutory Trusts (DSTs) and other Investment
New products are emerging to use as tax-deferred strategies.
---
Tuesday, February 25, 2020
 New products are emerging to use as tax-deferred strategies.
 A 1031 Exchange is a tool used to potentially build wealth. 1031 Exchanges are complex, which is why we recommend partnering with experts! Direct 1031 Exchange is a national group of investment professionals each averaging 20 years industry experience in traditional real estate investments. We educate and guide real estate investors on the best way to potentially continue wealth generation through a 1031 exchange.
Retire From Running Your Real Estate™ - that's our motto! 
Presented by: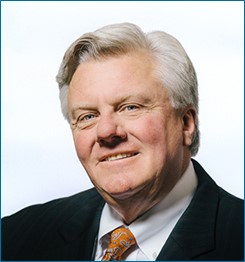 Gary Flater is a coach, consultant, author, public speaker, seminar leader, online marketer and entrepreneur.
For more than 30 years, Gary helped clients build, manage and preserve wealth while serving the financial services industry. Gary founded two NASD/FINRA registered broker-dealer investment advisory firms, where he held several securities licenses, including Series 3, 7, 24, 27, 63, and 65. Prior to joining Direct 1031 Exchange, Gary's last firm raised nearly $1 billion of investor funds that were primarily in alternative investments with a focus on 1031 exchanges. Gary achieved this by utilizing a client-centered approach, in which he facilitated and inspired clients to make informed decisions through education, communication, and service that exceeded expectations. His mission has always been to bring Wall Street to Main Street.
Annual Program Sponsor