Lease-A-Rama
First annual Leasing and Marketing Celebration!
---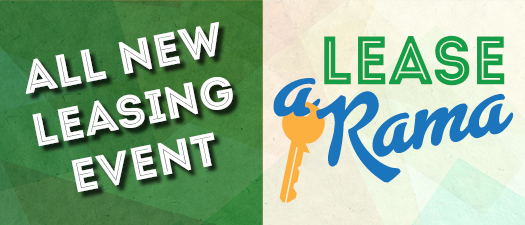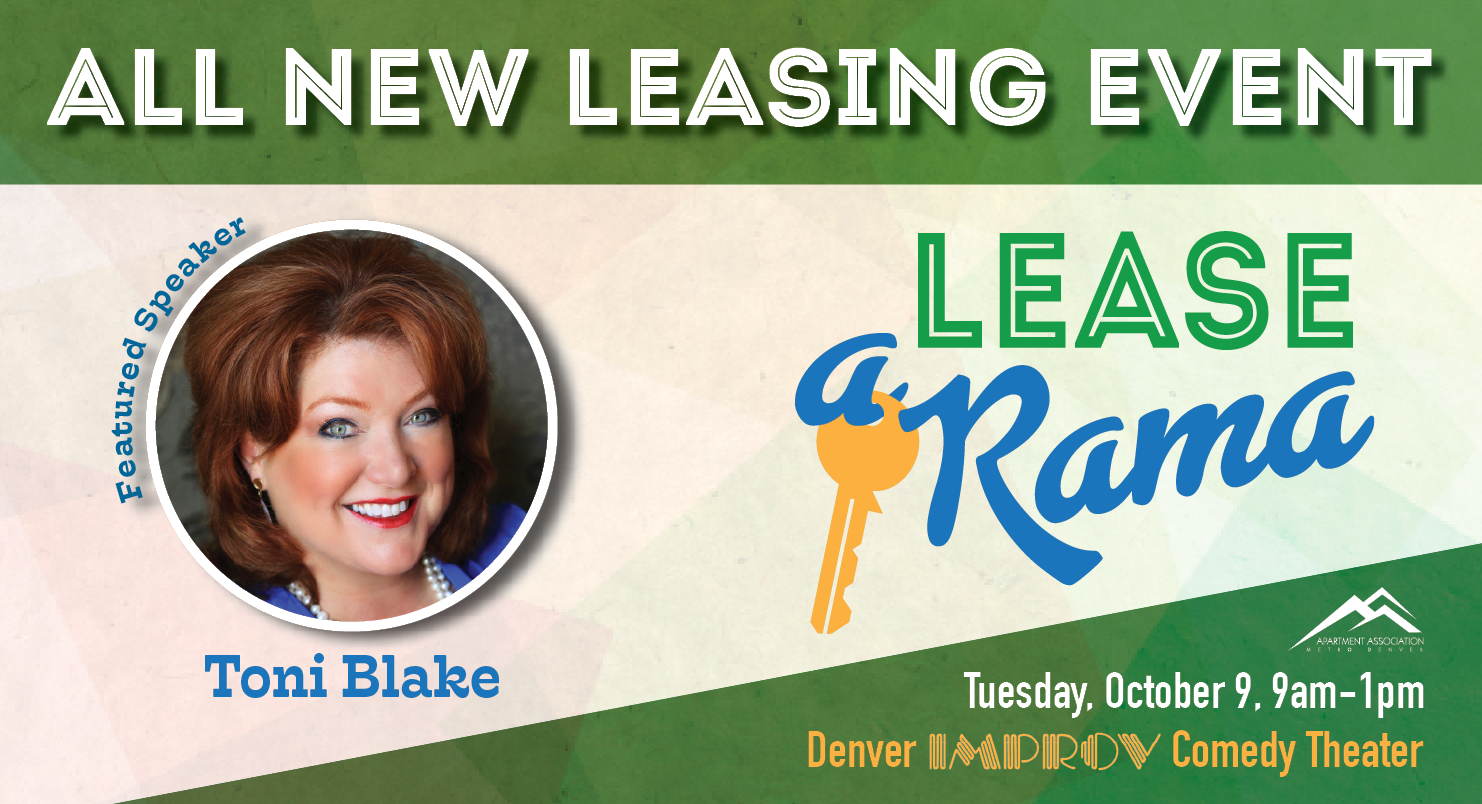 LEASE-A-RAMA, Live at the IMPROV

with Headliner Toni Blake
Headliner Toni Blake and a panel of industry experts share no-joke sales techniques for real world leasing success. The entire event will celebrate Leasing Professionals in the industry and the work they do daily to keep the properties occupied and running smoothly! 
What makes Lease-A-Rama different? 
This is not a seminar! This is a celebration of leasing with opportunity for interactive, hands-on brainstorming. This will be a high energy, fact-filled, trend-savvy, new vision of leasing for 2018/2019 lead by leasing legend Toni Blake and a team of local Lease-A-Rama experts.
Attendees will experience TEN Transformation Moments including a brainstorming session with time for discussion, design, exploration, research, and planning.
Transformation Moments will focus on:
Meeting and Greeting
Property Reputation & Reviews
Closing/Point of Purchase
Interview Techniques & Tools
Creating a Sense of Urgency
Transferring the Ownership Experience
Apartment Tour Techniques & Strategies
Product Knowledge
Closing Experience
Closing Tools
Attendees will leave Lease-A-Rama with takeaways that can be implemented on-site immediately! Leasing professionals are on the front lines daily and the time has come to celebrate them and the work they do! 
---
Volume Pricing Available
$75 per person | General Admission 
$65 per person | Volume Pricing I (6-10 attendees)
$55 per person | Volume Pricing II (11-20 attendees)
$45 per person | Volume Pricing III (21+ attendees) - BEST VALUE
---
Sponsorships Available
Presenting sponsor recognition throughout the event
Premier 6' table in ethe xhibit hall 
Featured microphone time (2-3 minutes)
Opportunity to introduce Toni Blake
On stage live prize giveaway
Logo recognition on marketing materials, event signage, event program and Trends.
Five (5)  tickets to attend the event
6' table in the exhibit hall
Opportunity to facilitate 1-2 breakout sessions (based on availability)
On-screen prize giveaway
Logo recognition on marketing materials, event signage, event program and Trends.
Two (2)  tickets to attend the event
6' table in the exhibit hall
Logo recognition on marketing materials, event signage, event program and Trends.
One (1) ticket to attend the event