Power: Sipping & Painting
Join us virtually for an art and wine networking event!
---
Thursday, February 25, 2021
Virtual Link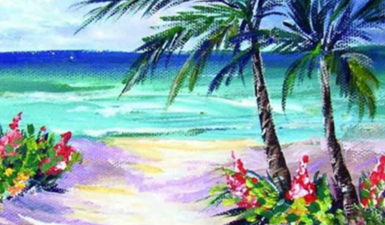 Virtually Network over Art and Wine!
The painting session will be led by two talented Artists/Teachers.  AAMD will provide all the supplies (canvas, paints, brushes, etc.) and a bottle of wine or mocktail.  These will be delivered to you on Feb. 23.
About the Guest Artists:
Tammy Wells
Tammy grew up in Southern California and has an M Ed in Elementary Ed and a BA in Studio Art/Psychology both from the University of Puget Sound.  She studied printmaking in Florence, Italy in a studio that Michelangelo used!  She has taught Art in CA and has been teaching Art in CO for over 7 years.  She loves teaching art, taking art classes, travelling and spending time with her family. 
Chelsea Perri
Chelsea grew up in Upstate, NY and has an M Ed in Art Ed from the Corcoran College of Art + Design, an M Ed in Elementary Ed and a BA in Studio Art/Art History from the University of Notre Dame.  She taught in Alabama through the Alliance for Catholic Education Program, in DC and now in CO.  She loves teaching art, making art, singing, practicing and teaching yoga and spending time with her family.  Check out her yoga/art making/mural paintings at ArtAsana.net!
Tammy (K-4) and Chelsea (5-8) have been partner teaching together at MPB Catholic School for five years.  They love running art camps for students together and teaching online painting classes together.
Chelsea and Tammy will lead through 2 seperate projects and you can choose which one you want to do. Should be a fun afternoon!
Thank you to our Power Partner:
Choose Between One of These Paintings!