Water Heater Repair Fundamentals
---
Thursday, November 30, 2023
Repair Fundamentals
Water Heaters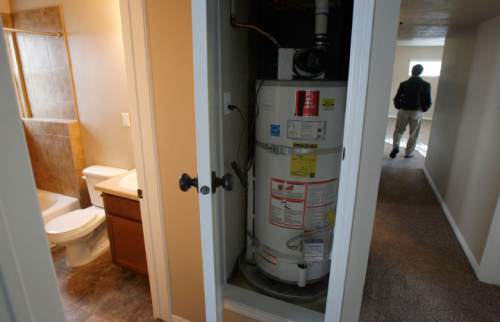 Water heaters store and heat water for an apartment building. There are two main types of water heaters: gas and electric. Both are basically the same except that gas water heaters have a gas burner at the bottom and a flue vent at the top, and electric water heaters have electric heating elements inside the tank.
This seminar will cover the fundamentals of each system and common water heater problems and solutions.
Topics include:
Key parts and anatomy
T&P Valve
The Flue
Draining water
The heating element
Thermostat
---
TRAINING IS HANDS-ON!
WHAT TO EXPECT: High energy, fun and hands-on! This new training space was built for maintenance professionals BY maintenance professionals. The HOME Room is state of the art but allows maintenance teams to get their hands dirty by not only learning how to fix something but by truly fixing it in the classroom setting.
The HOME Room is nothing like a typical classroom environment. Yes, there are tables, chairs and a screen for a PowerPoint, but this space offers flexibility and encourages students to get up, move around and dive into the equipment they have at their fingertips.

---
Pricing
Class Pass Holder | FREE
Early Bird Pricing | $49 per person
General Admission | $59 per person
Non-member Admisson | $79 per person
---
Class Pass: $450 / Property
Unlimited classes for unlimited number of people at your community through June 30, 2024*
Good for current and new community employees
Class Pass holders must be logged in to unlock Class Pass registration option.
Email education@aamdhq.org for more information about purchasing a Class Pass
---
For More Information
303.329.3300