Trade Show & Education Conference 2018
The Largest Multifamily Conference in the Rocky Mountain Region
---
Online Registration is Now Closed.
If you'd like to pre-register, please chat with us (lower right hand corner) or just show on Wednesday (General Admission is all we can offer Day Of).
Reminder that only Suppliers with Exhibit Booths or Keynote Sponsorship may attend the conference.
---
The Education Conference is the largest, most significant event of the year, providing supplier members with a prime opportunity to show off their products and services to those who need it most.
The Trade Show also offers a wide range of educational programs for the on-site and corporate management attendees. These sessions are instructed by nationally and locally talented speakers and the useful topics always draw a large crowd.
---
Keynote Luncheon Presenter: John O'Leary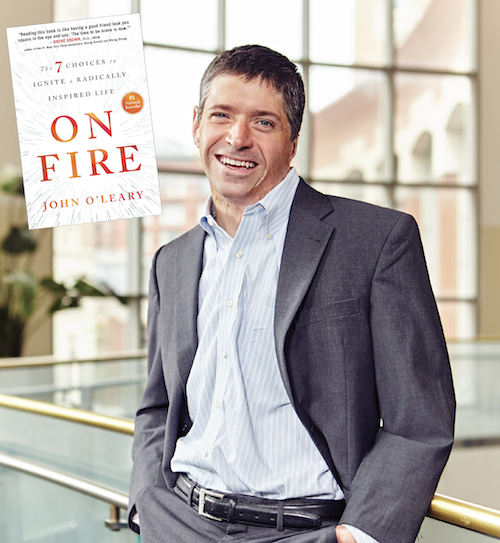 ---
Education Sessions Schedule:

8:30 - 9:15am
Use of Technology in Maintenance
Parke Pettegrew, Milestone Management
Lannon Quintana, Cardinal Group Management

Humanizing Hoarding Disorder and How to Help
Jennifer Hanzlick, The Clutter Trucker
8:30 - 10:00am
Be On Fire, Not Burned Out
Courtney Clark

Liar, Liar, Pants on Fire
Tracy Brown
9:30 - 10:00am

Professional Image And Communication For Maintenance
Chris Price, Milestone Management
Chris Beno, ConAm Colorado
Troy Boyd, Inland Residential
Jeff Harmon, Legacy Partners

Dealing with Distractions and Delivering What's Important
Lori Snider, Redpeak

Tips and Tricks For Writing Successful Tributes Nominations
Pam Frankenreiter
9:30 - 11:00am
Top Ten Legal Issues Facing Today's Landlord in Colorado
Mark Tschetter, Tschetter, Hamrick, Sulzer
10:15 - 11:00am
Excel for Maintenance: Part 2
Kristie Littleton, ConAm Colorado
Best Practices for a Successful Roll-Out / Implementation
Melissa Robbins, Greystar
Faith Aids, Red Peak
Steve Wunch, Echelon
Josh Erosky, UDR
Moderated by: Karen Gladney, POWER Apartment Leasing


How To Understand Your Market Outside Of Your Market Survey
Heather Ruszka, Greystar Real Estate Partners
Ashley Kubba, Pinnacle Real Estate
Moderated by: Tenley Barkley, Valet Living

10:15 - 11:45am
How Successful People Become Even More Successful: Five Strategies To Strengthen Your Inner Trust
Terri Norvell, The Inner Prize


IROC Forum - Cannabis and Housing: The Straight Dope
Don Eby, Robinson and Henry, PC
Brian Vicente
Jake Browne
Additional TBD
11:15 - 11:45am
Career Growth: Leadership Panel
Brandon Rich, Greystar Real Estate
Carmen Azzopardi, Griffis/Blessing,
Tom Klaess, Milestone Management
Moderated by: Vic Sulzer, Tschetter, Hamrick, Sulzer
Give me Five - Smart and Strategic Marketing Tactics that won't Break the Bank
Heather Campell, Double Dutch Creative
Managing your Marketing Plan on Site
Justin Vasilievas Upclick Marketing
Marcella Agner, Mission Rock Residential
Mia Chilman, Monarch Investments
Moderated by: Yvonne Lens, Camp Construction
Presenting Sponsors: