Back to Events
Event Details
We will be utilizing a new platform that will allow an easier networking opportunity! Attendees will be able to move themselves from virtual table to virtual table. This will allow you to control how many different people you can talk to!
Get out your drink supplies and gather some ingredients for a fun interactive Happy Hour featuring a professional mixologist who will be walking us through making a specialty cocktail.
---
We will be making a Gimlet and an Old Fashioned. Here is what you will need:
Bourbon
Vodka or Gin
Angostura bitters
2 fresh limes
1 fresh orange
Sugar (you will need a small amount not in syrup form for the old fashioned)
Simple syrup (make this at home--- add 2 cups of sugar and 2 cups of water to a saucepan. Heat on low, stirring until the sugar is dissolved. Remove from heat, cool, and refrigerate.
Tools:
Cocktail shaker (if you don't have one and don't want to purchase one, any container with a tight lid for shaking up liquid will work)
Jigger (for measuring ounces)
Citrus juicer (you can find these in most grocery stores, and if you don't want to purchase you can certainly squeeze the fruit by hand)
Knife
Potato peeler
Muddler (if you don't have one I will show how to use a spoon or other kitchen gadgets)
Rocks glass
Martini style glass
Ice
ABOUT THE MIXOLOGIST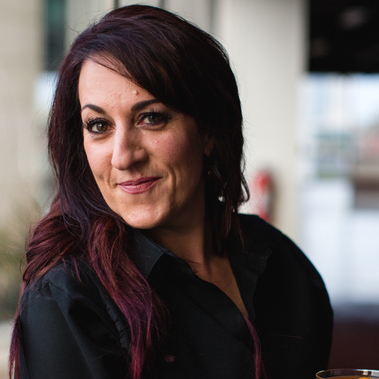 Cris Dehlavi is originally from Tucson Arizona, where she went to school at the University of Arizona receiving a degree in music. Her father was a restauranteur so she grew up in the business and after college realized hospitality was her calling. She has been the head bartender at the 4 Diamond Award winning restaurant M at Miranova since 2002.
Voted Best bartender in Columbus for the last 10 years in a row

Dame Hall of Fame Inductee 2016 (global recognition of top women in the industry)

Founder of Ohio United State Bartenders build and current Vice President of chapter

Tales of the Cocktail Senior Apprentice Program Manager (largest global apprentice program for bartenders)

Contributing writer for Got Rum Magazine

Master of Spirits certification (only 500 people globally have this)

First level Sommelier