Member Programs & Discounts
Exclusive Money Saving Programs & Discounts by AAMD Partners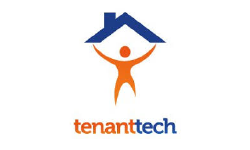 ONLINE LEASES
The CAA lease forms are available online through Tenant Technologies.
 The program gives you the freedom to download as many forms as you 
like each month for the same great price.
---
SMARTMOVE CREDIT CHECKS
Get your credit checks on line with no set up or inspection fees with SmartMove by Transunion. Pay as you go or have your perspective resident pay direct. This is an easy inexpensive way to find out the credit and criminal history of your perspective resident.
Click here for more information
---
CAREER CENTER
Find qualified leasing and property management professionals Denver has to offer on our online career center. You can have multiple job listings for the same great monthly price.
Click here for more information
---
COPIER, PRINTER & I.T. SERVICES
All Copy Products is offering discounts to AAMD for copiers, printers and I.T. services. Great for small and large businesses alike!
Click Here For More Information
---
HUMAN RESOURCES
CoAdvantage offers discounts to AAMD members for various HR and payrolling services
Click Here For More Information
MEMBER DISCOUNT PROGRAM
AAMD Supplier Partners are welcome and encouraged to offer other Members discounts off their services!
These members are recognized in the Printed Membership Directory and occasionally in Apartment Trends Magazine.
Click Here for Current Member Discount Program
How to Add a Member Discount
NOTE: You will need to be a company admin to create a member discount.
Navigate to your Member Compass
Click "Company"
Scroll to Member Discount and fill in the discount.