2018 Board of Directors Election
The general election to elect next year's Owner and Supplier directors will take place through April 30 at noon.   There are one (4) owner director positions and one (1) supplier director position available. 
Electronic ballots have been sent to the main contact of every AAMD member and community manager.  If you have any questions about the ballot, please email cdean@aamdhq.org.
Below are the bios and campaign statements for the primary Board of Directors positions:
Owner / Management Nominees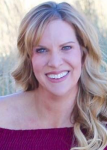 Rebekah Fischer, Cardinal Group Management 
Rebekah brings nearly twenty years of multi-family experience to the Cardinal team. Her career started in Austin, TX with Archstone Communities as a leasing agent while attending the University of Texas. Holding positions in all levels of operations, ancillary services, and project management with companies such as Invsco, Riverstone and Greystar. Rebekah began her journey with Cardinal as the VP of Ops in 2012 prior to her departure in 2013 to start a family. Now, Rebekah is a not only a Director of Operations with Cardinal, but she's also a wife and mother to two adorable and tenacious toddlers. In her off time, Rebekah enjoys the outdoors on her ranch in Franktown, CO.
Janelle French, Mission Rock Residential
It is with respect that I submit my bio and name to serve on the board for the Apartment Association of Metro Denver.  I have over 20 years' experience working in the Property Management field, and have held multiple leadership roles and worked with a variety of ownership groups and investment partners.  Through my experience I have gained insight and great understanding of the many challenges and opportunities that face the multifamily industry today.  I believe in order for us to remain relevant and effective we should be engaged in serving where we can make difference.  If elected I would offer a deep commitment by contributing to the work of the Apartment Association as it continues to support and serve the owners, management companies, apartment communities and suppliers in the Denver Metro Area.  I would be honored to serve if elected.
Angela Fletcher, Denver Housing Authority: 
Angela has over 29 years in affordable housing and is currently employed with the Denver Housing Authority as Director of the Housing Management Division.  DHA is a quasi-municipal corporation with a portfolio of over 11,000 units and housing choice vouchers, housing over 26,000 very low and middle income individuals representing over 10,000 families.  
Angela supervises on-site management staff ensuring standards are maintained plus quality of life issues for residents and financial stability of the department are met.  Angela has a BS in Business Administration/with a concentration in Real Estate Management and a Colorado Real Estate Broker. Angela is also involved with the Institute of Real Estate Management- IREM 17 – Past President and currently is involved with the Outreach Committee. 
Angela dedicates time to IREM National and is on the Diversity Advisory Board. In addition, Angela is currently President of the Affordable Housing Management Association -Rocky/AHMA Board.
Tom Klaess, Milestone Management:
Thank you for your consideration for the AAMD Board of Directors. Over the past several years I have been very impressed with the efforts and professionalism of the entire team at AAMD. My appreciation for the work, effort and results by the AAMD and everyone associated with the organization has grown immensely. I believe my many years of experience in leadership positions can help continue to grow the organization, encourage new leaders and help impact the industry in a positive manner. Thank you in advance for your consideration.
Amie Robertshaw, Echelon Property Group: 
Amie Robertshaw's property management career has spanned an exciting 16 years – starting as a Leasing Consultant in sunny Gainesville, FL (Go Gators) to current role of VP of Operations for Echelon Property Group. During this time, Amie also held role of Asset Manager for Capital Real Estate, based in Denver, where she closely partnered with management teams to oversee operations for nearly 3000 units located in Colorado and Arizona.   
Throughout her career, Amie has been a proven leader with a special knack for leading and motivating teams to achieve high level of success. In her current role, she has also been an instrumental component in driving and leading 'change'.
Over last year, Amie has rolled out several new initiatives, procedures and system platforms. In our industry, change happens fast and if we don't move quickly, we can be left in the dust. Amie does not shy away from change, in fact, she is drawn to the idea of 'forward progress'.   If elected to the board, Amie will contribute years of experience in the multi-family industry in various roles (operations and ownership) while also bringing a natural desire to positively impact and influence the Apartment Association of Metro Denver.
Jayme Shin, AMLI Residential: 
It is an honor to be considered as a candidate for the Board of Directors. I am proud to be associated with an organization that advocates so strongly for our industry.  My passion for the multifamily industry led me on a career path starting as a leasing associate 18 years ago to my current position as Area Vice President for the Denver Region at AMLI Residential. 
I have been fortunate over the years to have gained significant knowledge from owner operated and fee managed organizations overseeing luxury, affordable, retail and multi state territories. However, this knowledge is insignificant if it cannot be applied in a meaningful way.  My commitment to preserving exceptional quality in our business as well as my intense passion for providing outstanding apartment homes, is why I want to be on this board.
The importance of keeping the Association moving forward to protect and stand up for our industry is extremely important to me. I view serving on this board as my way of giving back and my commitment as a board member is to the organizations success and its advancement. I understand that the accomplishment of the Association goals is a collaborative effort that requires a time commitment.
If I have the honor of serving on the Board of Directors, I am fully committed to representing the multifamily industry to the best of my ability and applying my experience in a meaningful way which advances the goals of the AAMD and our industry as a whole.
Supplier Nominees
Melinda Covington, Rapid Restoration & Construction:
Melinda Covington, owner of Rapid Restoration & Construction, one of Denver's premier disaster response and construction companies has a keen focus on real-time response, commitment and excellence within the multi-family industry.
Melinda's drive and passion for the industry started over 20 years ago when she began her career as an administrative assistant for AIMCO Property Management.  Melinda then moved onsite as a leasing consultant which progressed rapidly into various positions, including a leasing coordinator for a well-known luxury community.
Today, Melinda and Rapid Restoration & Construction are best known as a leader in the industry for their diversity in the market as well as their strategic focus on continuous improvement in responding to both large scale and small scale events.
Integrity and professionalism are values that Melinda and Rapid Restoration & Construction believe are cornerstones to their success in the industry.
Melinda is a champion in developing strong relationships through collaboration, communication and her "CAN DO" attitude that ensures top level results.
Nick Hodgden, Crime Scene Cleaners:
Death and traumatic injury are events few ever plan to experience firsthand. Unfortunately, tragic circumstances are a reality, creating need for a professional to assist and guide loved ones and property owners through what can be an extremely difficult and chaotic time of need.  In that idea, Nick Hodgdon, founded Crime Scene Cleaners, Inc. in 2003, to serve those families and property owners/managers in their worst moments, with compassion and professionalism, 24/7, 365 days a year. 
Raised on a farm outside Kansas City, Hodgdon headed west to obtain a BS in Business from the University of Arizona.  Hodgdon worked as a foreign correspondent and started his own clothing label from Asia before settling in Colorado to start Crime Scene Cleaners from the ground up. 
When not assisting families and multi-unit housing community, he can be found riding a Harley, paragliding or skiing but his biggest passion is travel, having circumnavigated the globe twice through 115 countries.
Mark Tschetter, Tschetter Hamrick Sulzer, P.C.
Mark N. Tschetter, Senior Managing Partner of Tschetter Hamrick Sulzer, is seeking reelection to the AAMD Board in order to further advance his strong advocacy on behalf of the multi-family housing industry. He is committed to continuing to actively participate in the legislative and lobbying efforts for the Association that have, to date, proven effective in killing or altering legislation that is bad for our industry. 
The THS law firm has provided legal representation to the Association for over twenty-five years.   In addition to legislative support and serving on the AAMD Board, Mark has been a member of the JLAC Committee for 13 years and served on the JLAC Executive Committee for 11 years, delivered legal presentations, written articles for Trends, provided class instruction and lease drafting for the AAMD.  Additionally, THS serves as Colorado Counsel to the NAA.
Mark has an earned reputation for being a consistent, effective representative and knowledgeable advocate for the apartment industry and is regarded as one of the top legal experts in landlord law.  Recognizing the potential legislative challenges that are expected in the near and long term, Mark would like to continue working on the Board to protect AAMD members and the rental industry from negative legislative efforts and will appreciate your vote and support in making this possible.