Are there standards, regulations, or executive orders involving public spaces inside apartments/complexes and landlord/property manager responsibilities?
(i.e. signage / notices to educate residents on proper social distancing measures in shared residential confined egress spaces (such as entry vestibules, exit stairwells, corridors, elevators, etc.), face-covering requirements in certain areas such as public elevators and corridors, guidance on the use of elevators, stairs, corridors, etc.)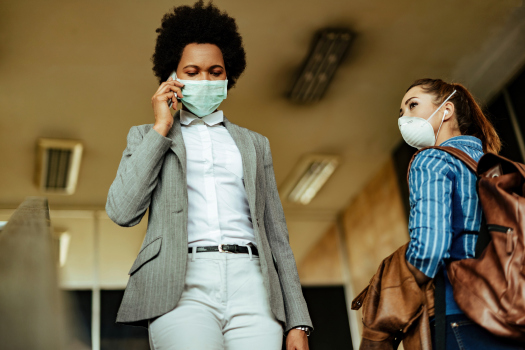 No member's existing lease explicitly requires residents to wear a mask. Consequently, in order to plausibly claim that a resident has an obligation to wear a mask, the owner would have to rely on the unlawful behavior clause of the lease and then a state or local law mandating mask wearing in a particular situation.
While there are a number of mandated mask wearing requirements that apply to people in their capacity as employees, the mandates for the general public (which would include residents) are much less specific.
On a statewide level, the only mask related guidance is a recommendation to wear a mask when away from the residence. Consequently, without a local ordinance, there is no way to construct a legal obligation for residents to be masked.
Several cities (including Denver and Boulder) do require the general public to be masked in certain situations. Denver requires residents to be masked when inside or in line for retail or commercial facilities. The only space that would clearly be subject to this requirement would be the leasing office. Boulder requires people to be masked when 6' distancing can't be maintained, which would create more common masking requirements in common area scenarios.
When a resident violates the behavioral terms of a lease (including the unlawful refusal to wear a mask in the limited circumstances when that may apply), a landlord's legal tool for dealing with the behavioral violation is to serve a 10-day Demand for Compliance or Possession, followed by a 10-day Notice to Quit for Repeat Violation if the problem continues, followed by an eviction lawsuit and the forcible displacement of the Resident by the sheriff. All of these activities are currently banned by Executive Order 51 and the CARES Act (where applicable).
Consequently, other than a polite request for residents to wear masks as a courtesy to other residents, there are not many options for dealing with a Resident who refuses to wear a mask.
What are landlord/property manager responsibilities in regard to COVID 19 in general?
There are numerous COVID related obligations for property owners which have changed (and are changing) over time. Some highlights include mandates to reduce staffing levels, limit entry of units for minor maintenance issues, mask employees in certain circumstances, engage in heightened cleaning, practice social distancing, close some amenities (although most of those have been lifted other than swimming pools), refrain from imposing late fees or evicting residents, and provide residents with notice of CARES Act protections.
Is it required for landlords to report cases or an outbreak in our building/complex?
As you can probably imagine, the prospects of the landlord publicizing a resident's medical history to others in the community is sensitive and problematic. Additionally, a landlord is rarely in a position that it has factual accurate information about the medical status of residents so most attempts of a landlord to provide notice would be engaging in rumor and gossip. However, in those circumstances where a landlord actually has confirmed medical diagnosis of a confirmed current COVID infection (wherein the person has not been symptom-free for 72 hours or seven days from the onset of symptoms), landlords are encouraged to communicate to residents the existence of the infection without disclosing either the name or the unit number of the resident. However, the usefulness of that disclosure to other residents is limited, as CDC recommendations for individual behavior (staying at home if it risk, safe social distancing, washing hands and not touching your face) are based on the presumption that every person you come in contact with is presumed to be ill.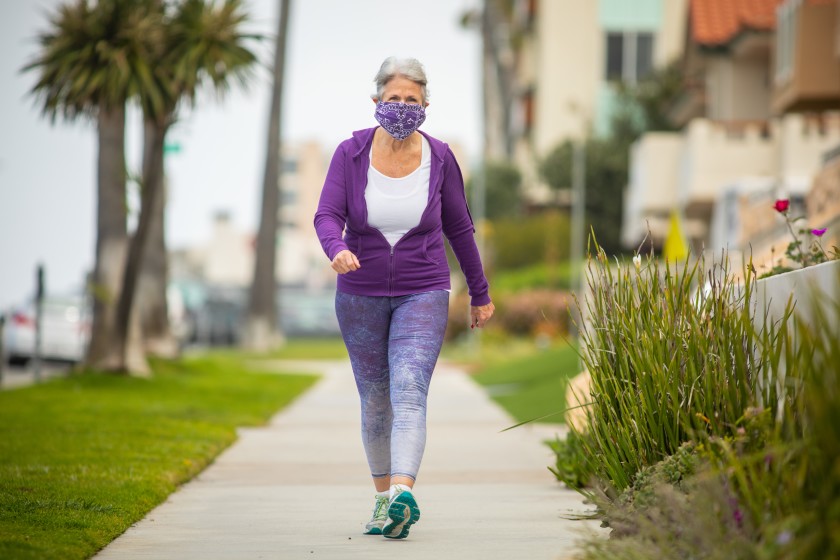 As to issues of how to handle an "outbreak", thankfully that has yet to be an issue. If the situation would rise where landlord was where aware of a concentrated or heightened level of cases in a community, a legal obligation might exist to communicate that danger to the community. Logic would dictate that the higher level of density in multifamily living would be leading to higher levels of transmission in those communities. However, this is not been the case. Or members are reporting much lower levels of occurrence in their communities than the overall occurrence rate reported in the State. Whether that's because landlords aren't aware of all cases, the average age of the rental communities is lower than the average age of the State, the broader transmission levels reported are inaccurate, one cannot say. I suspect it's a combination of all those factors. However, it's encouraging that the risk of living in an apartment community doesn't appear to be any higher than the risk of living anywhere else.
Do I have a right for the community I live in to be aware/cognizant if there is even a single case of COVID19 present in our apartment with confined, shared egress pathways (do not have the ability to exit without traversing confined public egress spaces)? Essentially, do I have the right for everyone living in our community to be cognizant of when COVID19 is present inside our building such that everyone else knows when it is imperative to modify behavior and obey social distancing guidance to the most strict degree possible?
This question seems to be largely a -rephrasing of question #3 above and the answer is largely the same. You will never know the accurate medical condition or history of all those around you and you will never be able to impose your will on all those around you. This is an important protection for you as well as your neighbors (as it also protects your privacy and freedom from coercion). If you live in an environment where safe social distancing cannot be routinely maintained in common areas, I suspect your landlord will be willing to post a communication encouraging residents to wear mask in those areas out of politeness to those with heightened sensitivity over the issue. Most people are willing to put on a mask regardless of whether they see much utility in the exercise out of politeness for those that do.