Month of September Covers Through the Years
Date posted
September 30, 2021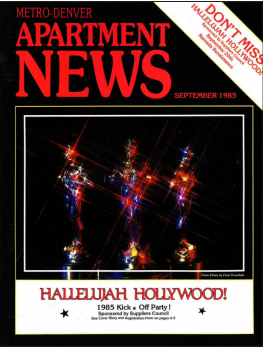 September 1985
As Star Trek reboots might say, lens flare isn't always "logical" – but sometimes it looks cool! This 1985 cover
featuring 3 awards statues was used to help add even more luster to "Hallelujah Hollywood", a dinner gala sponsored by Suppliers Council.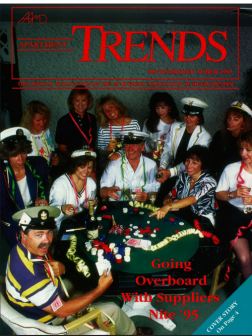 September/ October 1995
10 years after their Hollywood-themed dinner, Suppliers Council continued to show off their sense of fun and supplier spirit. This shot advertising their upcoming cruise ship / casino night-themed event provided yet another memorable Trends cover. The event itself was no doubt another rewarding night of networking and
celebration for all of the AAMD members in attendance.

September / October 1998
While Apartment Trends always aims to be an excellent informational resource for members, it is also important to step back once in a while and enjoy the simpler things in life. This uncharacteristic design from the September/October 1998 sets out only to celebrate Autumn, and does so rather effectively.

September 2003
Website design has come a long way in the last 20 years, as is showcased here on this cover from 2003. The look of www.aamdhq.org may have changed a little bit over the years, but our offerings and commitment to providing an easy-to-use resource for members remains as strong as ever.