Asbestos Awareness
Learn how to safely and effectively identify and work with asbestos.
---
Tuesday, February 28, 2023
10:00 AM - 12:00 PM (MST)
This Asbestos Awareness course provides students with an understanding of the harmful effects of asbestos, the knowledge to avoid asbestos exposures, and the ability to identify work areas where asbestos may be present. It will also familiarize them with OSHA and EPA standards designed to protect workers on the job site, among many other important topics.
All workers who may be exposed to asbestos on the work site should take this course.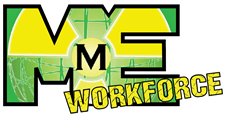 ---
Hybrid Seminar: What to Expect 
Hybrid classes will have the option for members to attend in-person or virtually through Zoom. When registering for class, please be sure to select the correct ticket type for your preferred delivery method.
Students attending virtually will still have the option to ask questions live and interact with the instructor and class. Be sure to bring all your questions!

Seminar Pricing
In Person and Virtual Attendance Available
FREE | Class Pass Holder
$49 | Early Bird Pricing 
$59 | General Admission  
$79 | Non-member Pricing
Class Pass: $450 / Property
Unlimited classes for unlimited number of people at your community through June 30, 2023*
Good for current and new community employees
Class Pass holders must be logged in to unlock Class Pass registration option
*Does not include Certifications, Credentials or Education Events
---
---
For more information
303.329.3300