FREE Compensation Report Overview Webinar
Overview of the 2021 Compensation Report
---
Tuesday, September 15, 2020
11:00 AM - 11:45 AM (MDT)
Zoom (Link in Confirmation Email)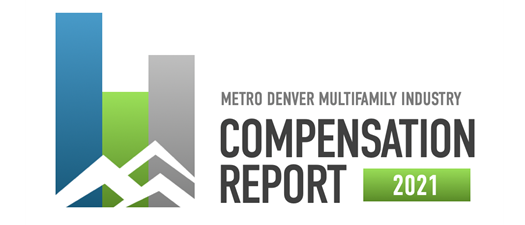 FREE 30 MINUTE WEBINAR
An overview of the 2021 Metro Denver Multifamily Industry Compensation Study, which is being currently available at the Introductory Price of $529.
The webinar will include interesting trends discovered in the report as well as an overview of how to read the report and what all the numbers mean.
The webinar is free, but registration is required.

 2021 Compensation Report is Available for Introductory Price of $529
AAMD Member Price: $529
No Promo Code Needed
Offer good through September 30
The Metro Denver Apartment Industry Compensation Report featuresaverage & median salaries, bonuses, allowances, percentiles, and detailed analysis for the following positions:
Leasing Consultants
Maintenance Technicians
Assistant Managers
Housekeepers
Maintenance Supervisors
Groundskeepers
Community Managers
Regional Managers
VP/Senior Management