Fair Housing for Maintenance Professionals
Gain a better understanding of Fair Housing through situational learning
---
Wednesday, September 21, 2022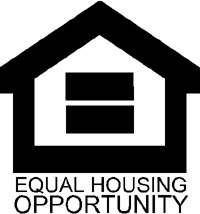 Fair Housing for Maintenance
When your service staff interacts with residents, do they know how to deal with Fair Housing issues? Help them understand what's legal and what's not!
Developed specifically with Maintenance, Housekeeping, and Groundskeepers in mind, this course introduces on-site service staff to Fair Housing regulations and prepares them for interacting with residents.
Topics include:
Defining Fair Housing
Interacting with Residents
What's Legal and What's Not
General Do's and Don'ts
And much more!
Who Should Attend: Maintenance, Housekeeping and Groundskeeping Personnel
---
Hybrid Seminar: What to Expect
Hybrid classes will have the option for members to attend in-person or virtually through Zoom. When registering for class, please be sure to select the correct ticket type for your preferred delivery method.
Students attending virtually will still have the option to ask questions live and interact with the instructor and class. Be sure to bring all your questions!




Seminar Pricing
In Person and Virtual Attendance Available
FREE | Class Pass Holder
$49 | Early Bird Pricing
$59 | General Admission
$79 | Non-member Pricing
Class Pass: $450 / Property
Unlimited classes for unlimited number of people at your community through June 30, 2023*
Good for current and new community employees
Class Pass holders must be logged in to unlock Class Pass registration option
*Does not include Certifications, Credentials or Education Events
---
For more information
Lisa Godbehere
303.329.3300