Back to Events
Event Details
Excel is the worlds most popular spreadsheet program. Millions of people use it to track, store, arrange and calculate data.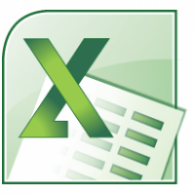 Microsoft Excel Essentials is designed for beginners and advanced users alike. Students learn how to easily work with data and use Excel's hidden features. You will learn about spreadsheet design, manipulating data, and about how to utilize the world's most popular business tool.
Upon successful completion of this course, students will be able to:
Use advanced formulas.
Organize worksheet and table data using various techniques.
Create and modify charts.
Analyze data using PivotTables, Slicers, and PivotCharts.
Insert and modify graphic objects in a worksheet.
Customize and enhance workbooks and the Microsoft Office Excel environment.


Presented by: Ruth Smith
Applied Desktop Services


Schedule
DAY ONE - March 17 | 9:00-12:00pm
DAY TWO - March 18 | 9:00-12:00pm
---
Pricing
$179.00 | Virtual (member) - Volume Pricing Available
$279.00 | Virtual (non-member)
---
Virtual Seminar Series: What to Expect
The AAMD virtual seminar series is going to bring you relevant information to help with your day-to-day job in the current climate.
These are not your typical online classes. The 2021 Virtual Series will cover one topic over multiple sessions. National speakers will be presenting information live in a virtual and interactive format.
Be prepared to have your cameras on, access to your microphone and ready to interact with the speaker and fellow classmates. Breakout sessions will be utilized for group activities as well.
---
For more information
Lisa Godbehere
303.329.3300