Back to Events
Event Details
RESIDENT RELATIONS
THE GOOD, THE BAD & THE IMAGINATIVE
VIRTUAL SERIES
This three-part customer service series takes attendees through three vital customer service stages: creating customer loyalty, de-escalating conflict and resident retention. Each session is a building block for the next or can be attended as a stand-alone educational experience.
1) T.R.U.S.T. : 5 Steps to Creating Loyal Residents
With customer interactions becoming more and more technical and less and less personal, creating customer loyalty is more challenging than ever. However, the loyal customer is one who refers you to others, is more likely to accept that recent rent increase, and helps save you money on marketing costs. So how do you foster loyal long-term relationships? T.R.U.S.T. In just sixty minutes, Katie outlines the value of customer loyalty and shares her 5 steps to fostering loyal resident relationships resulting in higher retention rates and increased occupancy.
2) When "CALM DOWN!" Doesn't Cut It: How to De-escalate Conflict and Keep Your Cool
Encountering difficult people in the workplace is nothing new to multifamily professionals. Whether you are mild mannered or short tempered, keeping your cool amid conflict is a skill that can be mastered. In this raw and uninhibited session Katie shares the do's and don'ts of de-escalating conflict while guiding participants through techniques that can easily be used to turn real-life confrontation into reasonable compromise.
3) The Retention Reinvention
We've all seen the spatula and pancake mix with that cutesy note that says, "We flippin' love you!"and while a small gesture and friendly note can definitely earn you some brownie points, it takes a lot more than that to retain today's resident. In this interactive session, Katie takes a fresh look at creating a successful resident retention plan with an easy to follow guide. After challenging attendees to re-think resident retention, she facilitates an interactive brainstorming session where every attendee will leave with complete access to the ideas we share.
---
Katie Rigsby, Katie Rigsby Inspires, LLC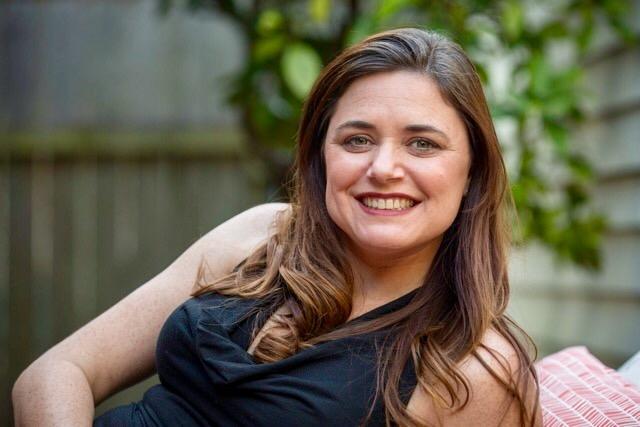 A multi-family maven with over 20 years of industry experience, Katie Rigsby began her career as a leasing professional working her way through the ranks to become Senior Executive, fully responsible for a portfolio consisting of 3,000 units, two hotels, two shopping centers and nearly 200 employees. Today, as the President of Katie Rigsby Inspires, LLC, Katie shares her experience and expertise as an industry consultant and keynote speaker. She couples her industry education with years of experience to deliver an engaging, informative and inspirational learning experience with a side of humor.
AGENDA
T.R.U.S.T. - 5 Steps to Creating Loyal Residents
March 09 | 10:00am-11:00am
When "CALM DOWN" Doesn't Cut it: How to De-escalate Conflict and Keep your Cool
March 16 | 10:00am-11:00am
The Retention Reinvention
March 23 | 10:00am-11:00am
---
Virtual Series Pricing
All three modules for the price of one!
$129 | Virtual (member)
$199 | Virtual (non-member)
*Individual modules available for $55 each. Please contact Lisa Godbehere (lisa@aamdhq.org) to register.
---
Virtual Seminar Series: What to Expect
The AAMD virtual seminar series is going to bring you relevant information to help with your day-to-day job in the current climate.
These are not your typical online classes. The 2021 Virtual Series will cover one topic over three sessions. National speakers will be presenting information live in a virtual and interactive format.
Be prepared to have your cameras on, access to your microphone and ready to interact with the speaker and fellow classmates. Breakout sessions will be utilized for group activities as well.
---
For More Information, contact:
Lisa Godbehere
lisa@aamdhq.org | (303) 329-3654