Gen Z Job Seekers: Reaching The Next Generation To Work In Apartment
Date posted
January 27, 2023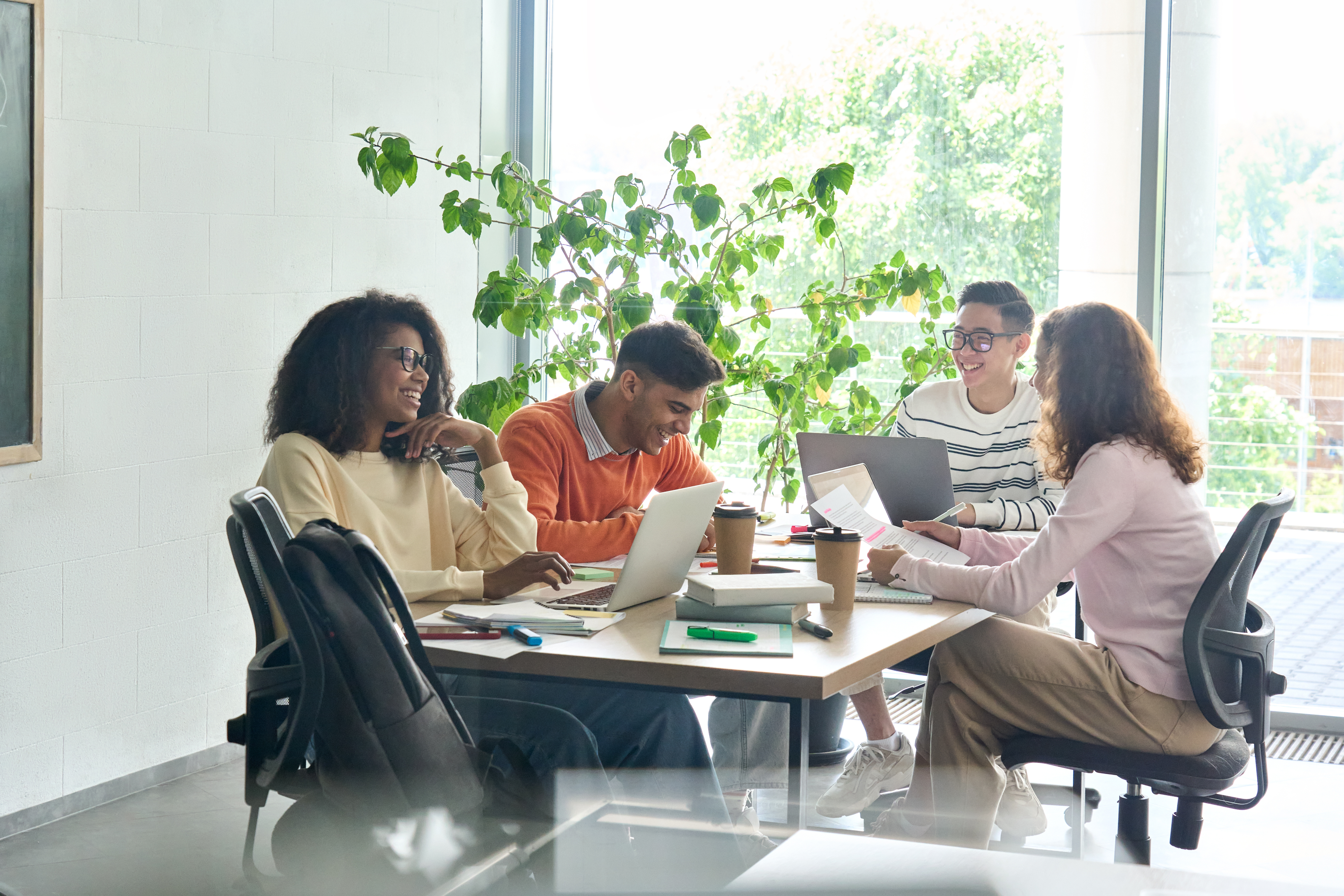 What does 2023 have in store for Gen Z job seekers? If it's anything like 2022, change is guaranteed.
We have entered a year defined by record inflation, economic uncertainty, hybrid workplaces, and the influx of Gen Z — the largest generation to enter the workforce. Considering these factors, we are in for a year of great challenges, but also a year with the potential for great
advancement in the workforce of an everevolving post-pandemic world.

Job Seekers are out there, are you doing all you can to capture their attention?

To best understand the new generation of workers you need to know who they are and how to keep their interest.
 
Bresford Research identifies Gen Z as born between 1997 -2010; the oldest turn 26 this year. They are racially and ethnically diverse and often do not identify as white. They are dominated by technology- they are social media natives, checking several platforms on an average of once and hour or more. They are concerned about the environment, diversity, if what they are
doing is of value, in addition to how much they make.
 
It is no surprise, in their job search these seekers use social media to research the company culture, philanthropic practices, diversity, and overall ethics of a company.
For example, consider integrating convenience or property management apps on a resource page on your multifamily website, along with discount codes to use the services.
Why is all this important?
You must create an engaging Job Advertisement. You can no longer give 15 bullet points of your needs to fill the position. When crafting a job dvertisement to attract Gen Z talent, you want to make the job description short, sweet, and mobile friendly.
Remember, this is a generation that you need to convince why YOU!
Inform your prospective candidates.
Make it easy for job seekers to find information on what your apartment community is doing from an employee experience perspective. Candidates aligned with your community's mission and values are more likely to be satisfied employees who share their enthusiasm.
Focus on employee development.                                                                                          Employee development is one of the most frequently mentioned positives in reviews of Best Places to Work companies. That means everything from careeradvancement, to training and creating professional development opportunities that support each employees' career goals.
Improve your benefits package.
Again and again, "Best Places to Work" employee reviews mention that a truly comprehensive benefits package attracted them to the company and kept them there. Listen to what your employees have to say about your healthcare plan, time off, discounts, and other benefits and make tweaks where you can be more competitive and drive retention.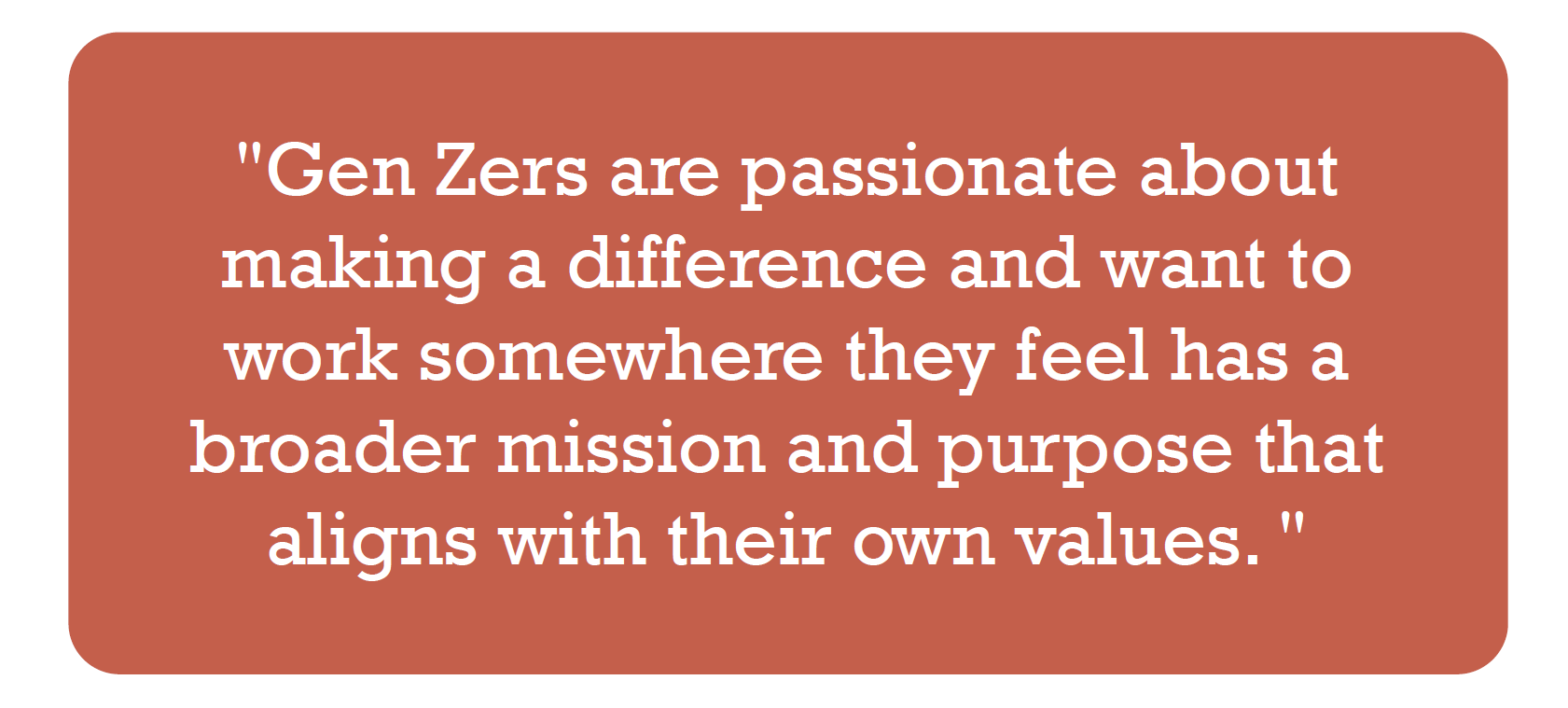 Gen Z wants you to be inclusive & diverse. Use diverse language
Use gender-neutral pronouns such as they/them in your copy
Share diverse people; not only of diverse ethnicity but their career choices, cultural background, religion, hair texture, height, weight, and visible/invisible disabilities. This will show this generation that you are committed to accepting any and anyone, just like they are.
Talk about the things your apartment is doing for help climate change.
Electric car charging stations 
Solar panels
High efficiency appliances Show ways to your apartment community considers environmental impacts.
We only use green Cleaning products
We do not use any products that have animal testing, leathers, or other animal products.
We pride ourselves on not using paper product, unless necessary. We will put information on our website before we print.
We use biodegradable products.
As an organization we buy bus passes for you – during high ozone Gen Zers are passionate about making a difference and want to work somewhere they feel has a broader mission and purpose that aligns with their own values. They don't just want to make money—they want to make an impact. And they won't stay in a job that doesn't satisfy them. Rather than purely chasing after the highest salary, Gen Zers value the mission behind their jobs and the impact of the places they work for.