Plain and Simple: Colorado Needs More Housing
Date posted
November 26, 2018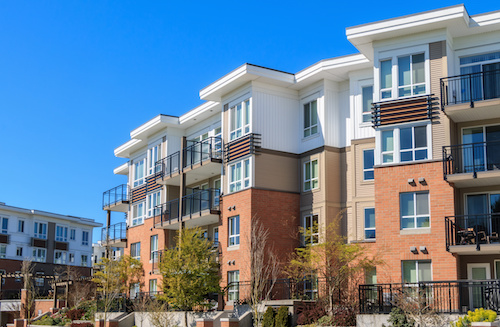 We face real challenges to the affordable housing issue. In both the public and political arena, the increase in demand for attainable housing, coupled with hurdles to create more housing, is a growing problem. Limited government funding, headwinds of increased regulatory requirements such as harmful policies like rent control and displacement concerns, make the environment for the multifamily housing industry daunting.
The numbers
Over one-third of Americans chose to rent. The National Multifamily Housing Council and National Apartment Association state:
There are currently 43.3 million rental units.
Colorado has over 410,000 apartment units, plus additional single-family housing rentals.
Over 110 million people reside in rental housing.
In the past five years, a record average of 1 million new renter households formed every year.
Renter households are expected to grow by 500,000 each year for the next 10 years.
Nationally, there is a need for 4.6 million new units by 2030.
Thirty-two percent of multifamily construction cost is from regulation
The National Association of Home Builders and NMHC states regulation imposed by government accounts for an average of 32.1 percent of multifamily construction costs. Building codes, development requirements, impact fees, inspections and other fees contribute to this highly regulated industry, which translates into higher rents and reduced affordability.
Lack of labor, land prices and costs of materials have increased over 30 percent in the past two years. The not-in-my-backyard movement and moratoriums placed on multifamily construction equate to millions of dollars in legal fees and slows the time for units to reach the market. Blocking new development doesn't keep people from moving in, but it usually prices people out of the neighborhood. Building more lessens the likelihood of displacement and gentrification.
Ballot initiatives have been introduced that would increase housing costs. In Colorado, a measure was proposed to cap all housing starts at 1 percent, which would have had devastating consequences for our economy.
The Obama Administration released a White House study on barriers to affordable housing. It concluded the reduction and removal of arbitrary and antiquated regulations, streamlining the development permitting process, and creating laws designed to assist multifamily and affordable housing are necessary. When rent and production costs rise, the price of housing increases, putting a strain on already-insufficient public resources for affordable housing.
"We can work together to break down rules that stand in the way of building new housing and that keep families from moving to growing, dynamic cities," said President Barack Obama in his remarks to the U.S. Conference of Mayors Jan. 21, 2016.
Reduce regulation, incentivize and invest
Canada has invested nearly $9 billion to create more attainable housing earmarked for the middle working class.
The U.S. Department of Housing and Urban Development created a "landlord task force" to look at incentives and reduce regulatory requirements in the complicated process of offering housing choice vouchers. Onboarding each renter costs nearly $1,300.
Minneapolis incentivizes landlords to retain a 40 percent tax abatement if 20 percent of the units are set aside for 60 percent area median income or less, for a 10-year term.
New Orleans is constructing a co-living roommate model arrangement in a multifamily building near downtown. It features furnished rooms, paper products and house cleaning for under $1,300 per month. Management is working with AirBnB to allow residents to rent their rooms and retain 75 percent of the proceeds.
San Antonio encouraged additional housing by creating the Center City Housing Incentive Policy, which has provided over $100 million in loans, fee waivers and property tax breaks. One development received $10 million to offer for-sale units starting at $400,000 that cost upward of $4 million.
California citizens voted on Prop 1, which authorizes a $4 billion bond issuance for affordable housing, and $1.5 billion for multifamily housing.
Denver is a point of reference in affordable housing solutions, too. City Council recently adopted the Lower Income Voucher Equity Denver program, the first-of-its-kind, public-private partnership highlighting an integrated, transitional, two-year affordable housing model that is being considered in other cities. It is designed for working citizens earning $23,000 to $67,000 (40 to 80 percent AMI) that leverages employer and foundation support to buy down rents.
Nontraditional housing
More types of housing are surfacing, such as tiny homes and tiny-home kits that can be shipped anywhere in the world; off-site assembled manufactured homes, the largest source of unsubsidized housing, priced around $70,000; popping tops; 3D printed homes created in 24 hours, costing around $5,000; repurposing old school houses and administrative buildings; shipping containers; silos; earth home kits for purchase; RVs and boats. Seniors are moving in with other seniors, larger homes are being rented out by the room with shared common areas. Roommates and couch-surfing still are popular, but we need to work on solutions through a holistic approach.
A stable housing market is vital to our community. Businesses rely on responsive housing markets to attract employees. Today's housing discussion is complex and varied. It has evolved from yesterday's speak of only utilizing government subsidies for low-income housing to unique housing solutions through reduction of regulatory policies and incentivizing through urban planning that now focuses on the average American renter.