Reducing Employee Turnover: Our Industry's Employee Exodus is real. What can we do about it?
Date posted
January 6, 2023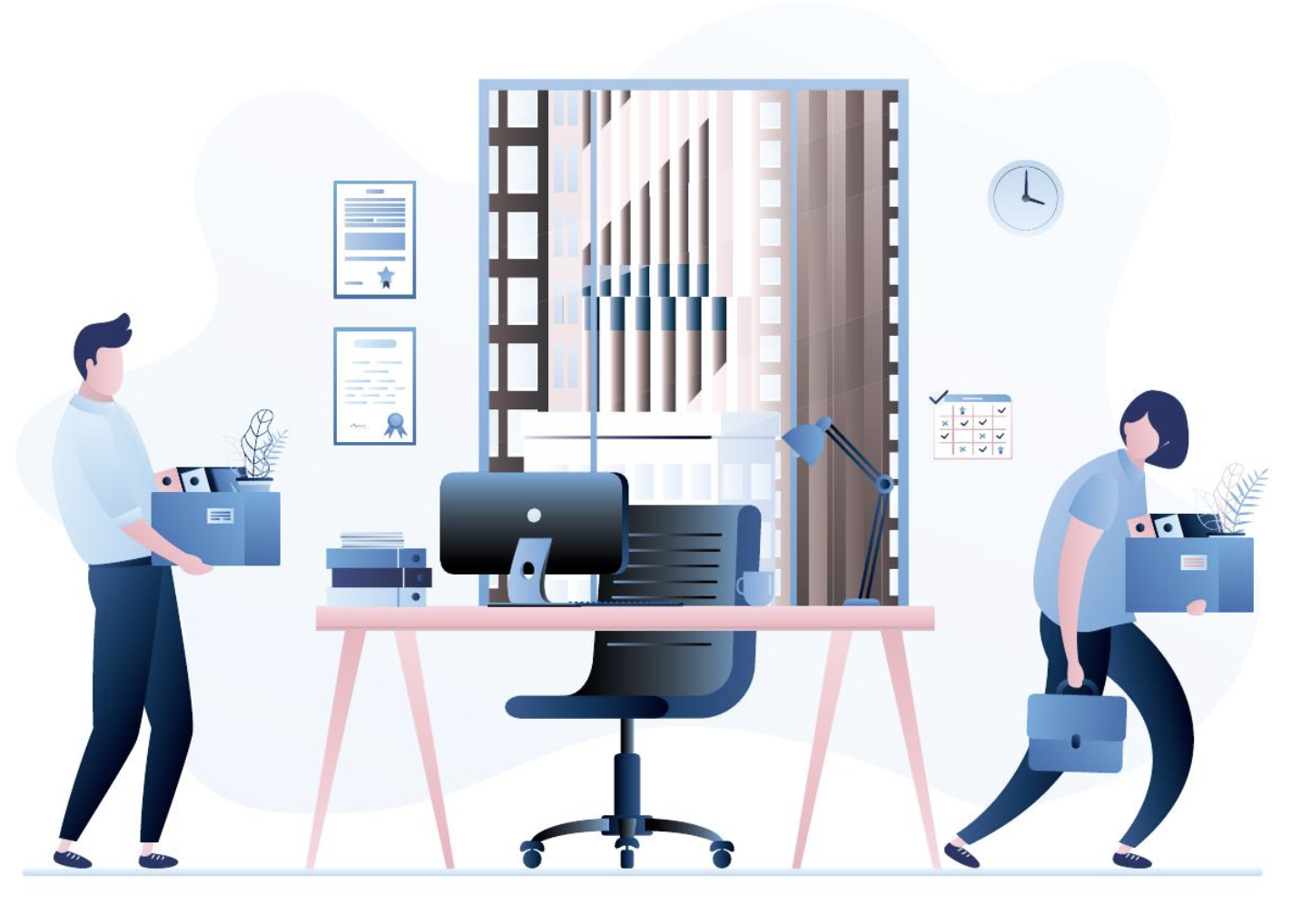 Staff turnover was already a major issue in the multifamily industry before the pandemic.
According to the National Apartment Association, after rising steadily since 2010, the average turnover rate at apartment firms reached 33% in 2019, far above the 22% average for all workplaces at the time, according to human resources consultancy Mercer.
The impacts of the COVID-19 crisis, coupled with the fallout of the Great Resignation in the broader workforce, only exacerbated the trend for apartment companies. Frontline property staff, who often didn't have the option to work remotely, were pushed to the wall by the need to serve residents who were suddenly home 24/7, an aspect one industry vet characterized as "high-touch customer service on steroids."
The result was a massive, industry-wide burnout. Some companies now report turnover rates as high as 70%. Experienced property managers and maintenance personnel are increasingly heading for the exits, according to NAA.
Indeed, a recent survey by NAA and AppFolio found staffing and recruitment was the top challenge for 74% of property professionals today.
The High Cost of Losing Property Staff
While the extent of the problem is apparent, the expenses associated with the high staff turnover crisis are even more striking. According to Gallup, the cost of replacing an employee can be as high as two times their annual salary. At a company with 100 employees and an average salary of $50,000, that works out to $2.6 million per year.
But in the multifamily industry, those direct costs aren't the only issue associated with high staff turnover.
A 2022 study by payments provider Zego found that apartment firms with higher staff turnover also had lower resident retention rates. With the average cost of losing a resident running at nearly $4,000 a unit -- a number that has only increased during the pandemic as rents have gone up -- those expenses get tacked on to each staff resignation. In fact, while 23% of managers with low staff churn achieved a 70% resident retention rate, just 3% of firms with high staff turnover hit that mark.
On the flip side, companies that reduce staff turnover see a corresponding rise in resident retention.
According to talent performance solutions provider Grace Hill, every 3% reduction in staff turnover nets a 4% decrease in residents leaving. That means a 15% improvement in employee retention translates into a 20% boost in resident renewals, and corresponding savings in the expense associated with turning a vacated unit.
Why Staff Leave         
The pitfalls of high staff turnover at apartment companies are obvious. Why multifamily staff churn rates are so high, and what property pros can do about it, though, is a little more ambiguous.
In 2022, the chatter in multifamily about high staff turnover revolved around burnout. Higher workloads due to residents being at home over longer periods, and the resulting increased demand for onsite employees' time – the high-touch customer service on steroids effect -- has been one aspect. 
The fact that staff turnover in the apartment industry has always been high is another. With more people quitting – more than 32 million workers voluntarily left their jobs in 2022 nationally – staff who are left behind are expected to do more with less. Not only do their workloads increase, but also the new hires that replace their missing colleagues are often inadequately trained and lack the experience to effectively do their jobs.
So, the property management vets who have managed to hang on throughout the pandemic have a new two-headed monster to tame: higher workloads due to fewer available staff, and the increased burden of managing new staff, who can often require more time and attention than the residents they were ostensibly hired to serve.
Reducing Staff Turnover
There are some simple steps apartment firms can take to stem that tide.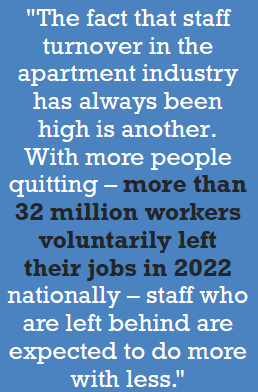 Recognizing good work and rewarding it with small tokens of appreciation – a free coffee card goes a long way – can help. Indeed, according to retention firm Bonusly, 63% of employees who were consistently recognized for their work were highly unlikely to seek employment elsewhere.
Better pay and benefits help, too. Low compensation has long been a culprit of voluntary quits in the industry. While managers may be loath to pay more in an era when quiet quitting – where employees stay in their jobs, but do the bare minimum to get by – has become more prevalent, the increased expenses connected to high staff turnover can cost even more.
Packages with the hallmarks of "real job" benefits, such as 401k matches, health insurance and paid time off, can also help strengthen the ties of employees to their properties, while giving them more to lose if they simply walk away.
Another unique perk properties can give that others can't, especially during a period when housing costs have been going up, is a housing discount. Doing so can make use of the 4-5% vacancies most properties operate on, while also providing a tax benefit to owners and can even supplant salary costs, since housing allowances and compensation are typically bundled.
Treating The Turnover Disease, Not Just The Symptom
But while recognition, higher compensation and better benefits are a first line defense, none of them truly address the core problem driving higher turnover in multifamily: burnout.
The vicious cycle of increased staff turnover, which leads to higher workloads for remaining staff has resulted in "miles long to-do lists" on worker's daily task sheets. To truly reduce the number of hair-on-fire days property staff have at their jobs, companies need to actually shrink their workloads, without just throwing more untrained bodies at the problem.
Leveraging Proptech To keep Employees Happy
This is where onsite proptech and leveraging proptech can help.
Take, for example, the use of phone and chat bots to reduce, even marginally, the number of redundant questions property staff answer on a given day. 
Ask any leasing agent what happens when they advertise an available unit, and they'll tell you the result is repeated phone calls, texts and chat messages, most of which are inquiring about information that's already in the ad, like whether the unit comes with parking, or if pets are allowed.
As Sartre said, hell is other people. And having to repeatedly field those kinds of mindless queries is a sure pathway to employee burnout.
Bots Against Burnout
But there are bots that can remove that mundanity from staff's plates.
One popular example, named Lisa, will actually answer incoming calls in a personable voice explaining she can't come to the phone at the moment, but will follow up with a text. The subsequent, automated text then opens a dialogue with the prospect, asking for questions about the unit. When the prospect requests info that's already in the ad, Lisa happily responds, without descending into a personal hell.
Bots like this also alleviate other brain damage among leasing agents who, in a competitive market, often field numerous calls for advertised units that have already been filled. Following the same workflow described above, they respond to say the unit has been rented, and then present any alternative units available in the same area.
It's not just on the leasing front, either.
Other robots help maintenance staff perform routine cleaning – an area that saw a huge workload increase early in the pandemic – so that they can respond to more customer-facing issues, such as maintenance requests.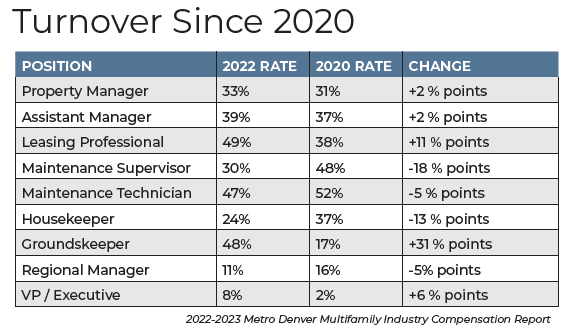 Smart Locks & Self-tours
Self-tours, made possible when buildings' smart locks are tied back to an online leasing management system, allow prospects to look at an apartment without the presence of a sales rep – an approach that's actually preferred by an increasing cohort of renters. They simultaneously free up time for leasing agents to pursue additional leads, effectively helping them sell two prospects at the same time.
A Smarter Sales Funnel
Other, even more sophisticated applications can help narrow the sales funnel at the front end. Hence, agents respond first to the hottest leads – those prospects who are most likely to lease, based on results from a predictive real estate tech algorithm. Doing so not only helps increase lead-to-lease conversions, it provides more affirmation for commercial real estate agents by increasing the chances of them hearing "Yes" at the end of the sales process.
Application Vetting & Fraud Prevention
After a prospect applies, proptech can take one more of those brain bruising aspects of property management off employees' plates: leasing application vetting.
Today, due to a steep rise in apartment application fraud that's been enabled by the wide availability of fake financial documents online – think bogus paystubs and bank statements – leasing agents often have to play detective to figure out if an applicant's supporting paperwork is actually legit. But these documents are hard to spot with the naked eye – staff end up doing Google and Facebook searches to confirm a person is who they say they are.
Fraud detection software, which looks at the digital DNA of financial statements to confirm their veracity, helps take that detective work off leasing agents' plates. It either accepts or rejects the application, giving leasing agents an easy, non-confrontational out when there's an issue.
Perhaps even more importantly from a staff retention perspective, it provides further affirmation for their efforts, giving them peace of mind that they're moving forward with a legitimate resident that isn't going to end up being a waste of their time in the end.
Stemming The Turnover Tide
Today's multifamily staff turnover numbers are troubling, and property management firms are doing the right thing – for their business, residents and remaining staff – when they put steps in place to hold back the exodus.
By giving employees the respect they deserve, "real job" compensation and benefits, and proptech tools that help them limit the brain damage they encounter on any given day, forward-thinking property management firms can stem that tide, and bring down the high cost of unchecked employee turnover.