Hands On Maintenance Education (H.O.M.E.) Room Now Open!
Date posted
January 14, 2020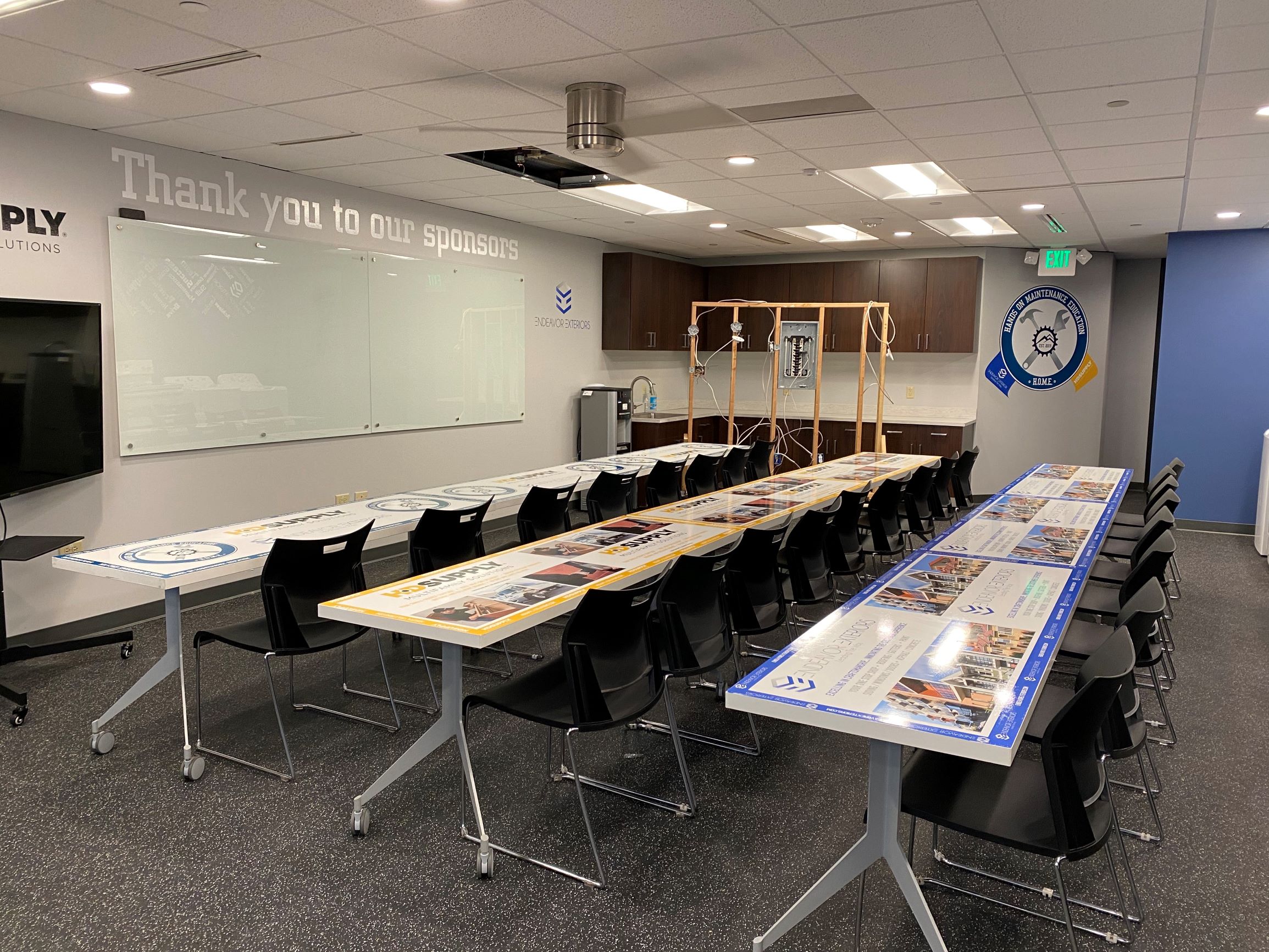 The Apartment Association of Metro Denver recently completed the renovation and expansion of its current office space. The office now features an expanded Glass room, Education Room and an all new Hands On Maintenance Education (HOME) Room. All training rooms now feature the latest upgrades in audio visual equipment and lighting that allows for more flexibility in a learning environment. The Glass Room can hold 32 students, the HOME room can hold 36 and the Education Center can now hold up to 95. This expanded space not only provides an enhanced and more comfortable learning environment but allows AAMD and its members to host more students when needed.
The Hands On Maintenance Education (HOME) Room is an all new training center that features a variety of equipment that will allow maintenance professionals to receive hands-on training. HD Supply and Endeavor Exteriors have partnered with AAMD to become the first HOME Room sponsors. Their support and expertise have helped transform this office space into AAMD's first hands-on training facility.
There has been a longstanding vision to create a training environment that allows maintenance professionals to learn technical skills training in a hands-on environment. In late 2018 the AAMD Board of Directors voted in favor of expanding the current office space to build out this new training area. The 1200 square foot HOME Room features new and used refrigerators, washer/dryer sets, dishwashers, stovetop ranges, garbage disposals, microwaves, HVAC equipment, an electrical wall, pool filters, pumps and much more. These pieces of equipment were donated by AAMD Management Company members and Supplier partners. The room is fully equipped and ready for training thanks to these donations!
Beginning in January 2020, the HOME Room will be open for training and room rentals. There are currently more than 20 seminars scheduled for the spring with more to be added. As a grand opening special, all seminars in January and February will be $20! The AAMD wants maintenance professionals from around the metro Denver area to have the opportunity to experience this new education style and embrace their professional development. Maintenance professionals can choose from Plumbing, Electrical, Appliance, Heating, AC, Interior/Exterior, Pool, fitness equipment training and much more.
Education is one of the fundamental pillars of the AAMD's mission statement. This expansion of space is going to allow for more education, more students and a more diverse delivery of curriculum. In addition, these training spaces are an added member benefit. Members with internal training departments can now utilize this space to offer their own curriculum in the hands-on format.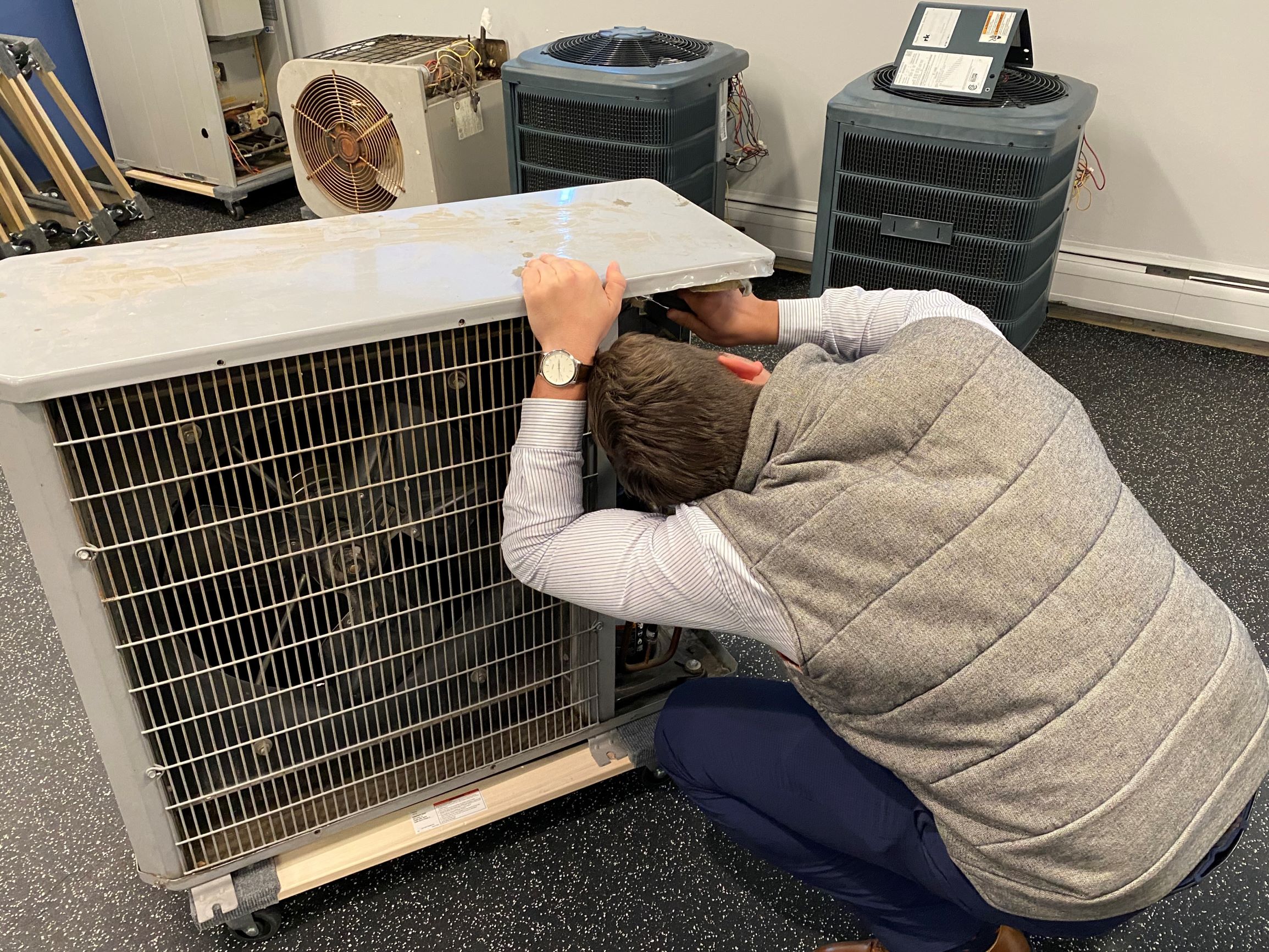 VISION
The AAMD aims to offer the highest level of education to its membership through new training spaces, new curriculum and innovative ways to deliver that education. The expansion of current training spaces and addition of the HOME Room allows AAMD to offer more classes annually which provides more opportunities for members to pursue their professional development goals. In addition, the HOME Room will now provide a kinesthetic learning style that wasn't previously available.
WHAT TO EXPECT
High energy, fun and hands-on! This new training space was built for maintenance professionals BY maintenance professionals. The HOME Room is state of the art but allows maintenance teams to get their hands dirty by not only learning how to fix something, but by truly fixing it in the classroom setting. The HOME Room is nothing like a typical classroom environment. Yes, there are tables, chairs and a screen for a PowerPoint, but this space offers flexibility and encourages students to get up, move around and dive into the equipment they have at their fingertips.
DONATIONS, SPONSORS, PARTNERS
Thank you to HD Supply and Endeavor Exteriors for your early commitments. This space and the education opportunities that go with it would not be possible without your support.
Sponsorship opportunities are still available. Are you looking for exclusivity within your product or service? Looking to stand out? This may be the opportunity for you. For more information on sponsorship opportunities please contact Lisa Godbehere by email at lisa@aamdhq.org.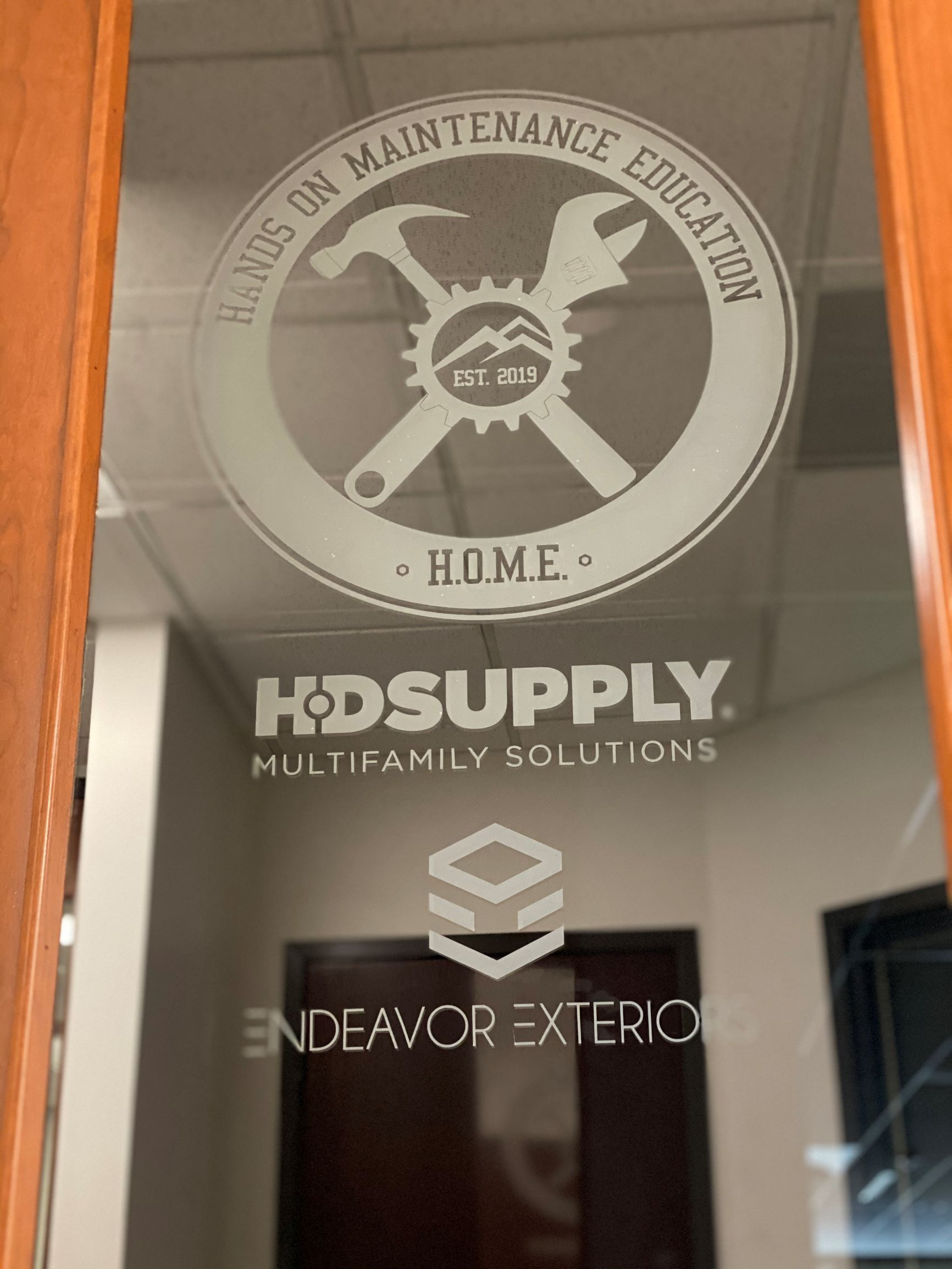 RENTALS
AAMD Management Companies, Owners and Supplier partners will have the opportunity to rent out the new HOME Room, or any of the existing training spaces. The room rentals come with the use of all equipment. Large groups can rent out both the Education Center and HOME room at a discounted rate to accommodate all members of their team. For information on availability and to secure your rental, please contact Lisa Godbehere.
CALL FOR EDUCATION
The AAMD is always looking for new education seminars and facilitators. If you are interested in teaching or have a class idea you think would be a good fit for the HOME Roomplease contact Lisa Godbehere. New seminars will be reviewed and approved by the HOME Room committee and Education Advisory Council (EAC).
The idea of building a mock apartment unit or place where maintenance professionals can learn in a hands-on environment has always been a bit of a pipe dream. The new HOME Room has made that dream a reality and has become one of five hands-on training maintenance facilities in the country. The HOME Room is a place where maintenance professionals, new and old, can learn the technical skills needed on-site for their day-to-day work. This new training opportunity will elevate the professional development experience deserved by the AAMD membership.