Amplify Your Community Marketing
Date posted
August 26, 2021
Posted By:
11 Expert Tips for Social Media Marketing Success
Even if you have a great social media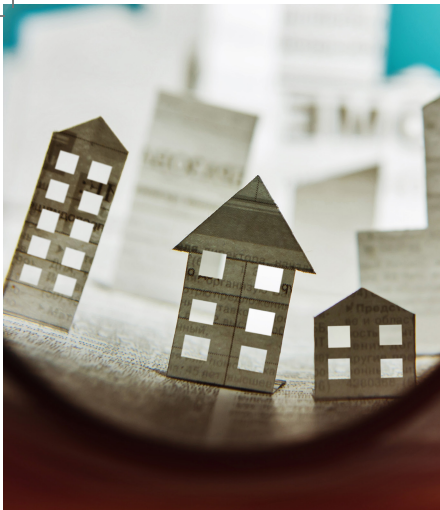 strategy and a lot of followers,
there are always new things to try to improve your property's online
presence to double your growth, increase form submissions, and ultimately add to your bottom line.
Social media is critical to attracting and engaging with residents. There's no ifs, ands, or buts about it — your residents are actively
online, using multiple social media platforms.
With more and more businesses shifting their marketing budgets and ad dollars to the web, developing a social media strategy is more important than ever. It's no longer enough just to set up your accounts and schedule a few haphazard posts a couple of times per month.
Social media presents many opportunities for apartment marketing. So, how can you leverage today's powerful platforms and online
communities to achieve your property goals?
We've outlined 11 best practices our multifamily marketing agency has learned over the years:
1. Identify Your Apartment Marketing Goals
In our experience, many multifamily professionals are on social media, but they likely do not have set goals around their activity or track any key performance indicators (KPIs). For most property managers, KPIs like occupancy rate and turnover are crucial, but it's important to dive deeper to think about how your online
platforms impact those KPIs to determine campaign goals. For example, if your biggest priority is to increase apartment lease-ups, we recommend leveraging social media advertising to boost content to the right audience.
2. Determine Your Social Media Strategy
Each part of your apartment marketing strategy should fit together into one cohesive piece. Your website, social media presence, user experience, and customer experience should operate in harmony. After all, you do not want to create a content sharing calendar only to realize your blog has not been updated in three years!
Start by thinking about your buyer personas: their wants, needs, careers, lifestyles, and what they look for in an apartment community. The reason we create personas or join conversations is so we can get to know the people we are marketing to. When you know what's important to your renters, you can serve them better than anyone else.
3. Prioritize Quality Over Quantity
Keep in mind that sometimes less is more when it comes to marketing on social media. If you post too often and run out of quality content, your posts become stale, forced, and even meaningless to your followers. Start with a few posts per week and gradually increase that amount as time (and your creativity) allows.
4. Choose Your Social Media Platforms Carefully
Not everyone uses every single social media platform. Consider the major social media platforms available, then consider your buyer persona and only make yourself present on the most popular platforms. There is no need to spread yourself too thin and create more work than necessary for your marketing or leasing
team when your persona is not using all social media channels.
For example, if your property is a highrise luxury apartment community located in the bustling business district of Plano, Texas, your audience might be mostly millennial professionals. Considering current demographics on social media, your property is probably best suited for Facebook and Instagram.
5. Brand Yourself
All social media platforms have a place for a profile image, and some of them also have a place for a cover image. If you have your apartment logo handy, you can use this for your profile image. Then, you can choose a high-quality image of your apartment building or exciting amenities to include as your cover image. Try to make these images align across platforms for uniformity.
6. Share Helpful & Relevant Content
One of the first things to realize about social media is that it's not a microphone for self-promotion. While there's a time for that, interruptive promotion isn't effective. Rather, use social media as an opportunity to be a resource, a thought-leader, or a value-add for your audience.
Think of social media like a cocktail party; you wouldn't barge in, stand on a table, and talk about yourself nonstop. You would mingle with other guests, get to know them, and wait for your turn to speak. This "Cocktail Party Approach" is what we also call the 80/20 rule, in which 20% of the conversation should focus on you while the other 80% should be about who you're talking to. Share articles, recipes, local events,
restaurant openings, and quick reminders with your residents and they'll start coming back for more.
7. Research Your Hashtags
Including hashtags with your posts helps to categorize content for your audience. From your follower's perspective, hashtags allow them to find posts that are relevant to their interests and interact with other social media users who share those interests.
On Instagram, users can even follow their favorite hashtags. For example, many property managers might follow the hashtag #multifamily to stay on top of the latest trends and market news.
8. Don't Forget About Resident Retention
Social media should not only be used to attract and sign new leases, it should also be utilized for resident retention. Retaining current residents is often the best approach to filling units. Your leasing team will thank you after adding extra ammo for retention, and social media is a great way to do it. When residents feel connected to an apartment community they have more motivation to renew.
Think of social media as an opportunity to delight these residents by sharing great happy hour specials, the top dog parks nearby, or community events like 5Ks, wine walks, or trivia nights.
9. Engage in Your Community
What's going on in your neighborhood? Are there any upcoming events that you can pass along to your residents — festivals, charity events, new restaurants opening? Reach out to the surrounding community to start building relationships with local businesses. It can be a symbiotic relationship for future events, promotions, or partnerships.
10. Respond to All Online Reviews
Renters are looking and residents are talking about you online. Online reviews can be a scary thing for property managers; an open-source of commentary about your property. However, observation is a great source for marketing insight. Encourage Yelp reviews regularly, rather than waiting for an angry resident to speak up. Filter through the delighted and disgruntled residents with an eye for improvement. Always remember to listen, learn, monitor, and respond.
11. Utilize Social Advertising
Once you've amplified your social strategy, boost your blog content, social promotions, or apartment ads to the right audience. Facebook advertising offers detailed targeting capabilities to get in front of a specific group down to the zip code, job position, lifestyle, and even recently moved. Boosting content through social media advertising can increase your reach, impressions, and engagement.
Allocate various parts of your budget accordingly, and make sure you are tracking cost per click and cost per lead to determine if social advertising offers you a cost-effective return on ad spend (ROAS).
Developing a Successful Apartment Marketing Strategy
When it comes to developing a social media strategy, determining what to post is one of the easiest aspects of the equation. We encourage our clients to take a data-driven approach and think holistically about where social media fits into their larger online strategy. Who is your buyer persona? What goals are you trying to
accomplish? How can your online platforms help you accomplish these goals?
Once your strategy and team are aligned, you can position your property for digital marketing success. The important thing to remember is to be consistent, be present, be reliable, and be a resource for your current and prospective residents.
Ashley Tyndall is the Chief Relationship Officer at Criterion.B Agency and Swiftly