Turning the Page to Close Chapter 19
Date posted
October 5, 2021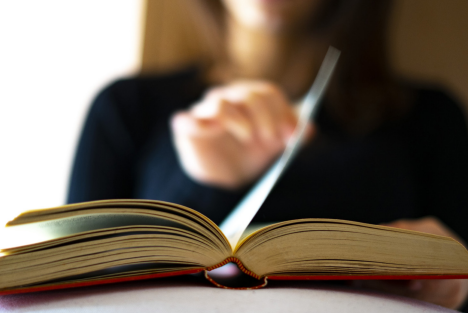 In a million years would we have ever imagined living through the last 18 months? A global pandemic touching and impacting every area of our lives; where we work, live, how we shop, how we
dine out, nothing left untouched.

We stretched in ways we could have never imagined. And so here we are - a year and a half since the start of the pandemic and finally nearing the place where we can consider turning the page
on Chapter 19.
Management companies and on-site teams turned on a dime, to create socially distanced leasing experiences, provided compassion and resources to residents in various states of job loss or temporary unemployment, connecting them to valuable resources to see them through to the next month, and the next and the next.
Maintenance teams, with our other onsite essential workers, finding themselves in direct line of fire, facing the virus with those residents who are healthcare workers, grocery store teams, people living with the day-to-day threat of exposure, and the risk of being exposing themselves.
For Supplier partners - some of us fell into the essential category, and some of us did not - navigating a world where seeing our customers wasn't possible, social distancing taking a very
real toll on our ability to earn a sustainable living. 2020 was no joke and left no area of our industry unexposed to a litany of difficulty, pivoting, best practicing, and simply engaging in a very real fight to survive.
And then, there's our AAMD staff. As a resident of a community, management company team member, or supplier partner, the Association was our first and sometimes last bastion for guidance and support.
I consider what our association accomplished, sometimes by sheer will power alone, I find a respect for the team that deserves to be recognized and applauded by our membership.
From weekly Coffee With the Lawyers conversations, virtual Supplier Partner roundtables, the addition of outdoor events including the clay shoot, snow tubing event, the AAMD Tailgater, and the outdoor focused
Maintenance Mania, AAMD challenged the status quo to seek ways to be of service.
By migrating many in-person events to a virtual platform, we shared Lease-A-Rama nationally - reaching more than 1000 participants. AAMD also launched Supplier Partners First, shining a much-needed spotlight on to the struggle of our supplier partners in the face of a national pandemic.
The staff and leadership of AAMD have been thought leaders and go-getters during this chapter of our industry's story. So, as we turn the page, to the next chapter, the new chapter, I hope we'll all take a moment to show our gratitude to this team of people who didn't back down, when the easy option would have been to simply wait it out. To the entire team… I say thank you, and I am looking forward to our next chapter together.
Liz Capone is the owner of The Mktg Dept., andthe Vice Chair of the Communication Committee