Are Seasonal Rent Declines More Than Just Seasonal This Time?
A return this fall and early winter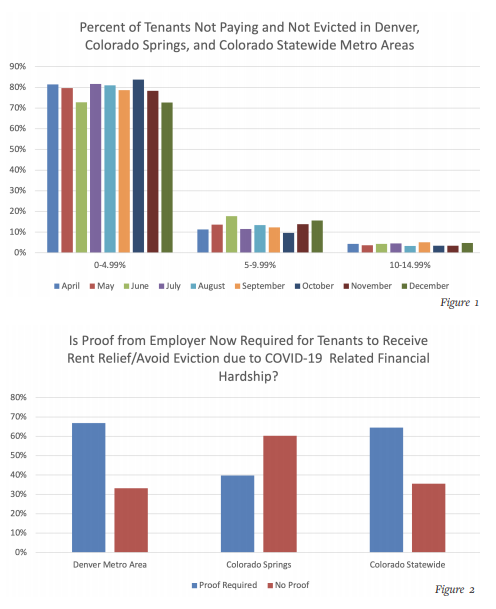 of surges in COVID-19 reported cases along with civil unrest in some markets during the summer of 2020 may have long term effects on housing choices, work location, and remote work, that are still playing out. We can attempt to monitor effects of location choice and desired changes.

The economic rent (which includes vacancy
and non-payment) associated with unenforced eviction along with the turnover ratio can give clues. The recent change of Presidents may eventually have policy changes affecting rent evictions, non-payments and potential payback of foregone rents. For this year the rent
turnover continues to trend lower indicating people are not moving out of units as much as in previous years. At least not yet or have they simply delayed moving?

As part of a continued survey of COVID-19
effects, the participants for this quarter were again asked about the delinquency patterns for this reports' time period. We then added the prior surveys to examine if any trends emerge. The results continue to show that the amount
of non-payment remains low, with the majority of respondents saying their results show less than 5% of tenants not paying and not evicted.

There is some erosion of percentage of those paying rent as we move to the fall as the number communities experiencing a 5-9.99% of non-payment once again increased after a pause in the summer. A further erosion of rent payment next quarter would indicate that job loss, reduced work, or other COVID-19 effects may be reaching a decision point for economic recovery. Likewise, a flattening of rent nonpayment would indicate an economic recovery may be starting. (figure 1)
The CARES act provisions along with state initiatives on eviction moratoriums continue, but with modifications such as a need to prove hardship for eviction exclusion, not just claim so. Figure 2 shows the results of a survey question related to proving hardship for rent relief, which was part of the CARES act revisions this past summer.

As the COVID-19 pandemic continues and government relief programs extensions are modified, future rent programs and payment variations may appear.

Ron Throupe is an associate professor at the Burns School of Real Estate and Construction Management, Daniels
College of Business. and researcher of the Metro Denver Vacancy and Rent Report.