How to Enhance Your Community Amenities Amid Social Distancing
For many communities, the biggest value-add for leasing up is the resort-style swimming pool, on-site fitness center, Starbucks coffee bar, and community events — all of which must be postponed or shutdown due to the COVID-19 outbreak.

While it's an uncertain time in the multifamily market, there are ways to keep residents happy despite social distancing measures and stay-at-home orders. Rather than focusing on what you can't do for your residents, it's time to focus on what you can offer instead to meet new needs. Thanks to advanced technology, it's never been easier to connect with your residents during this time of physical disconnect.
Here are a few ideas to enhance your virtual "amenities" and offer residents some out-of-the-box solutions to their current challenges:
Gift Streaming Service Subscriptions Gift subscriptions to your residents' streaming service of choice such as Netflix, Disney+, or Hulu. With these subscriptions, you can host community movie nights where you encourage residents to sign into their account at a specific time and join a Facebook Live chat to communicate throughout the movie and share insights.
Host Virtual "Grocery Bingo" Plan a virtual Bingo game for your community with essential goods and groceries as the prize. Offer doorstep delivery of a bag of groceries or a package of toilet paper to the Bingo winners. You can also create a Facebook Events to garner interest in the game and obtain a headcount in advance.


Start an Online Book Club Spread the word on your social media channels and in your resident e-newsletter about starting a book club. Create polls to ask residents for book recommendations to get started. Then, schedule weekly virtual chats to discuss and analyze the novels or create a designated Facebook Group.


Host a Daily Fitness Class Residents are looking for ways to stay fit and healthy during quarantine with gyms closed and your on-site fitness center shut down. Now is the time to ask your leasing agents and management team to start an online fitness class or hire a fitness instructor to conduct virtual workouts. If you can't host a workout class, consider paying for a portion of your residents' virtual fitness classes of choice or recommend online fitness apps like Beachbody and Peloton.


Launch a Virtual Game Show Everyone loves a good game show, especially when prizes are involved. Whether you decide to host virtual Family Feud, Jeopardy, a Jackbox game or a made-up resident game, it's important to make it a fun event where multiple players can participate. Play the game in rounds to mix up the players and allow for more participants. Offer prizes that range anywhere from an Amazon gift card to a discount on the next month's rent.


Deliver a Sweet Treat to Your Residents Coffee bar shut down? When that 3 o'clock slump hits, your work-from-home residents deserve the afternoon pick-me-up they usually get from your Starbucks espresso coffee bar. If you aren't able to arrange for residents to visit your coffee bar at alternate times (following social distancing measures), consider surprising your residents with coffee delivered straight to their doorstep. Toss in a chocolate-frosted donut and you are sure to make your residents' day!


Share a Music Playlist Many people enjoy listening to music while they work to help fill in the silence and lighten the mood. Create a variety of playlists for different days of the week using a platform like Spotify, then email the playlist out to your residents each morning. You can even encourage community participation by asking them to suggest songs via your Facebook page.


Throw a Balcony Happy Hour Does your apartment community feature private balconies and patios? Arrange a happy hour where residents hang out on their balconies with their favorite beverage. Have some ice breaker games on hand to encourage resident participation. No balconies? No problem! Host a virtual happy hour instead, and turn it into a friendly competition. Challenge your residents to concoct an original drink and share the recipe during the virtual meetup. Vote on the winner and offer them a prize, such as free groceries or a Visa gift card.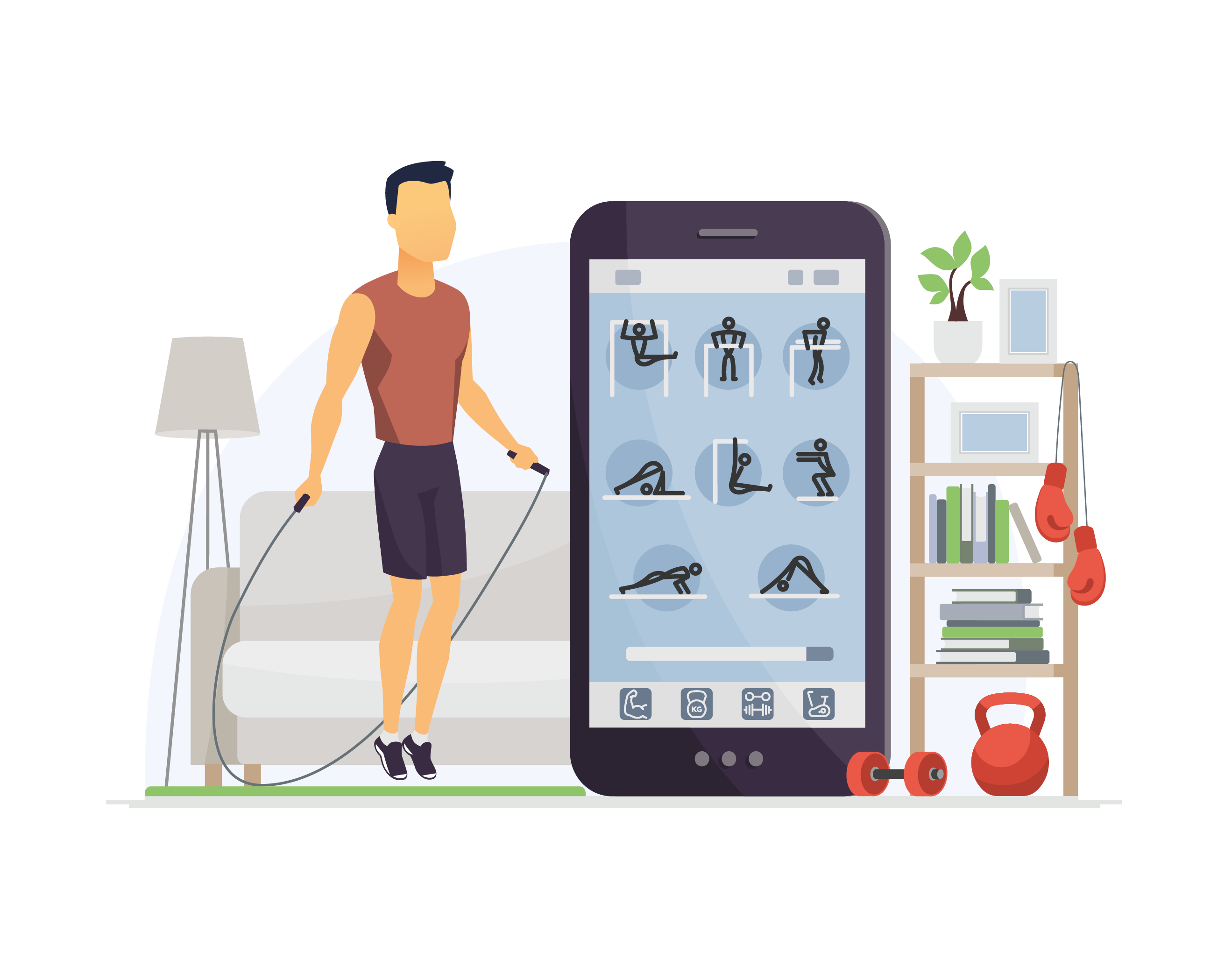 Engage With Your Residents To Show You Care!
Social distancing does not mean you can't engage with your residents and encourage them to connect with each other. The important thing to remember is your residents are cooped up and in need of community support and unique virtual activities to pass the time.

If nothing else, make sure to frequently check in on your residents via live chats, virtual meetings, or direct calls to ensure their needs are met. Offer to buy grocers for your elderly residents and provide younger residents with at-home learning resources and kids' activities. Ultimately, you want to show your residents you are there for them in good times and bad.