Learning From Diversity and Inclusion Experts
Date posted
January 11, 2022
Companies within our industry and others have started committing to their diversity and inclusion programs by hiring, promoting or assigning company stewards into roles leading these efforts. We have interviewed four of these Diversity and Inclusion leaders to learn more about how they got into those roles, what D&I means to their company, initiatives they are working on, advocating/measuring/evaluating/aligning on the programs, education of the company employees and hope for the future in D&I.

How did you move into your current role overseeing D&I for your respective companies?
Lorri: I served in a variety of marketing and training roles for multifamily companies. Avenue5 and its CEO Walt Smith recognized my passion for D&I and creating a more diverse, equitable, and empowering workplace for all employees and residents. When the role was created they knew I could create measurable success benchmarks and craft strategies into company initiatives to initiate change.
Leon: I came from the Talent Acquisition space, managing a team of recruiters who recruit for four of our divisions. I supported diversity conferences and other efforts to help identify diverse candidates.
Jared: I became involved with D&I at RedPeak somewhat by default, but also because it is a passion. I was eager to take on our overall ESG initiatives which include D&I. ESG (Environmental, Social, and Governance) and D&I is not only important to our direct organization, but also our investment partner.
Delta: As a female Leader in the business I volunteered to be a part of our D&I initiatives.
What does D&I mean to your company?
Lorri: Avenue5 is committed to integrating diversity and inclusion into our associates' everyday work lives, to ensuring that all levels of our company reflect the diverse society we live in, to weaving diversity and inclusion related principles into our associate evaluations and bonus structure, and to creating lasting and positive change, both inside and outside of our company. We reach for diversity by bridging our differences and similar lived experiences.
Leon: At Burns & McDonnell, our commitment to building a diverse and equitable future for all is unwavering. We strive to cultivate an inclusive culture where everyone feels valued, respected and engaged, where our collective diversity is a catalyst for innovation, and our varied perspectives lead to better solutions for our clients, community and people. Our Diversity, Equity & Inclusion Strategy is guided by four pillars, representing every aspect of our organization with a focus on talent, culture, community and clients.
Jared: We focus at RedPeak on providing housing in a way that is human – and exceeds fair housing standards. D&I is about putting those same core ideals to work. Let's face it, diversity isn't easy to accomplish in Denver. Focusing on D&I also means welcoming new talent into our business. Striving to find that talent, making everyone feel welcome, valued and striving to create a long-term path.
Delta: For me it is to help continue to create and foster a workforce that reflects and contributes to the diverse communities in which we do business. Each person offers a unique set of ideas, beliefs, and skills shaped by their heritage, culture, and experience. Diversity and inclusion are a critical aspect of our culture and we need to allow people to bring their whole selves to work which helps us to connect our people, drive innovation, while growing our business.
What departments participate in your D&I initiatives?
What areas of your business are you evaluating?
Lorri: All of our internal departments have focused on integrating diversity and inclusion principles. Every department at Avenue5 participates in identifying opportunities for improvement, enhancing our work environment and shaping our company's strategic diversity and inclusion direction. Our culture evolves in tandem with it, including visual reminders of that culture such as the culture code.
Leon: All global practices (divisions) and regional offices and evaluating all people practices and supplier diversity efforts.
Jared: All departments at RedPeak participate in D&I initiatives. Our initial step was to create alignment on the executive level before initiating.
Delta: Our entire company is involved and can participate in our D&I initiatives. Our role as leaders is to advise, support and advocate for the individual or individuals in obtaining approvals, funding if necessary and execution. Making sure our employees are driving the D&I ideas and efforts allows for us to focus on areas that are important to our employees.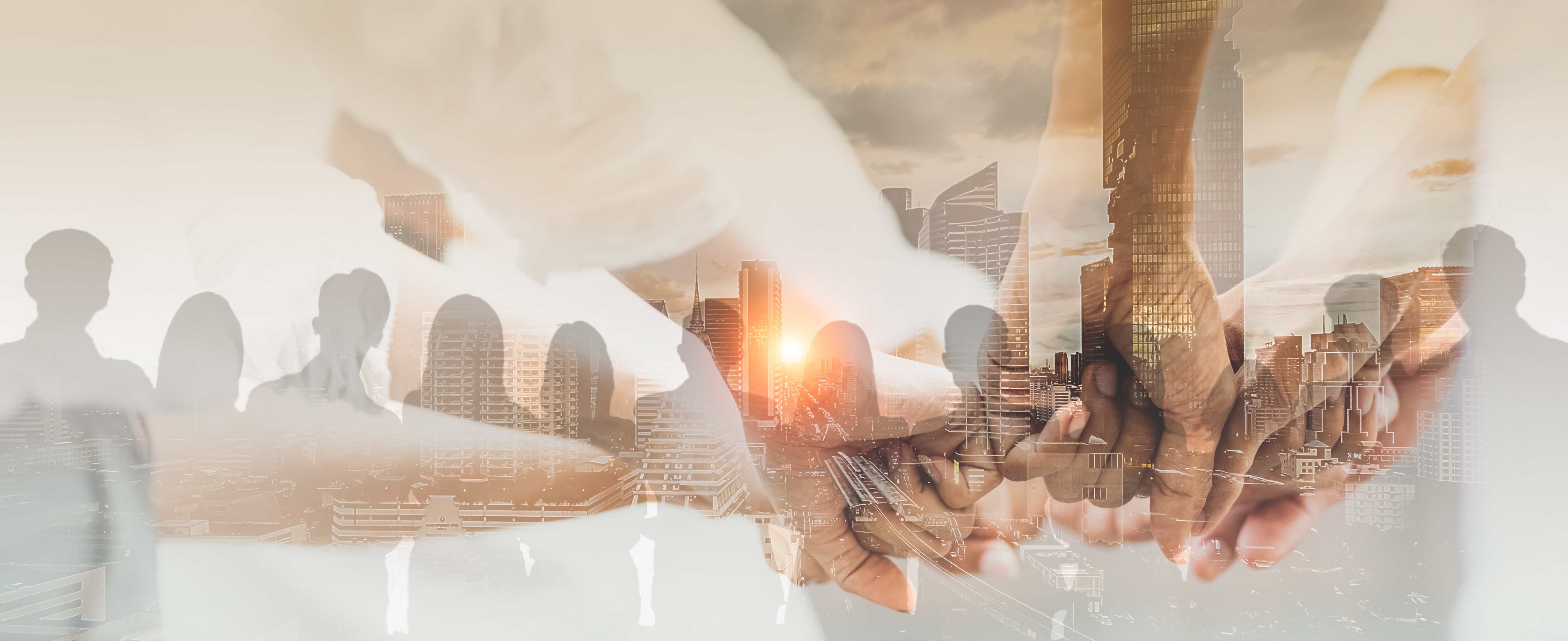 How do you ensure alignment on D&I at every level of your organization?
Lorri: Each month, we hold a call that all associates are invited to attend, and our company makes it a priority to discuss diversity and inclusion topics during that call; guest speakers from outside organizations enhance our company dialogue on those calls even further. Additionally, we conduct in-person and virtual training sessions.
Leon: Constant communication at division meetings, leadership office hours, quarterly fireside chats with the company. New content and information on DE&I through our Intranet.
Jared: We started at the top of the organization. This topic is so critical that success cannot be achieved unless there is alignment there that supports all efforts. Then everyone receives the same message, training and reinforcement.
Delta: It starts with Executive Leadership shepherding and championing the efforts. Active involvement is key to success. Leaders attend meetings, provide input and participate in initiatives. They lead by example and others follow.
How can someone educate themselves to become more of an expert on D&I?
Lorri: Because the diversity and inclusion landscape is constantly evolving, it's important to seek out new information and perspectives on a consistent basis, across channels. I connect with my fellow diversity and inclusion leadership counterparts, both inside and outside of our industry, to exchange ideas and share best practices. Resources that have supported me in my journey include books such as Did that Just Happen?! by Stephanie Pinder-Amaker; Courageous Conversations about Race by Glenn E. Singleton; Inclusify by Stefanie K. Johnson, PhD; and We Can't Talk About That at Work by Mary-Frances Winters.
Leon: Lots of reading, podcasts, and aligning to industry experts. There are more resources than ever, but also listening to employees and what they want from a DE&I program.
Jared: I completed a course through the University of South Florida's Muma College of Business on Diversity, Equity and Inclusion in the Workplace. From NAA to NMHC to online learning opportunities, conversations with the experts and even TedTalks that resonate.
Delta: There is a tremendous amount of information out in public forms for people to leverage in their learning journey. Attend free webinars and connect with others in the space. Education these days does not require a budget just the self-motivation to learn. Don't be afraid to ask someone to share their experience and knowledge.

How would you suggest it's best to advocate for D&I for those who don't understand its importance?
Lorri: Underscoring the ways in which inclusive environments benefit everyone, at all levels of the company, and conveying that everyone can benefit from listening and learning, not just a select few. Principles that form the foundation for a D&I organization, including collaboration, curiosity, communication, openness, fairness, transparency, respect, celebrating what makes each person unique, commitment to growth and learning, are principles most people can get behind, because they know that those elements lead to increased happiness and engagement.
Leon: I would tell them that diversity means everyone. That D&I offers an opportunity to build an inclusive environment so that anyone can come to work authentically as themselves, which allows them to focus on making better business decisions.
Jared: Start with the facts. As a company, we opened our conversations with an incredible TedTalk from Valerie Alexander that made a significant impact on our leadership team – and later on our support team. There are also a plethora of compelling articles and white papers that clearly illustrate the need.
Delta: Making it a priority to create a space for your employees to be authentic at work assists in ensuring you remain competitive in your recruitment and retention. When individuals can bring their whole self to work it allows for vulnerability which is essential to have a connection with each other. When people feel connected they are less likely to go elsewhere. Coupled with great leaders your culture becomes one to be envied.
What is the best way to start a D&I program at a company and really embrace it?
Lorri: It's essential to have advocacy and support from the highest levels of the organization, and it's best to start by determining your overall purpose, goals, areas of focus, internal and external stakeholders, and strategies for engagement and measurement. Additionally, designating internal program champions in departments throughout the company is key to ensuring that program messaging and touchpoints are consistent.
Leon: Start small, make changes within your control then lean on those success to keep building. This type of change takes time so give yourself grace to make mistakes.
Jared: With D&I it is critical to start at the top. A lack of buy-in and support from the top will be evident and will absolutely crush D&I initiatives. The result can be worse than never broaching the subject. For RedPeak, we updated our core values as part of our 20th anniversary and included a core value specific to D&I.
Delta: To make any change you have to start from a place of acceptance and understanding of each other. If you are not intentionally being inclusive you are unintentionally being exclusive. This means accepting of all, challenging ourselves to be inclusive in all we do. When you do this, you pave the way for deeper awareness and understanding of each other.

Do you do any type of measurement around D&I?
Lorri: We established a program performance baseline a few years ago that measures diversity and inclusion-related areas including recruiting, hiring, promotions, pay, benefits, retention, demonstrated commitment to our core beliefs, and employee engagement. We track metrics quantitatively as well as qualitatively through means including anonymous associate surveys and dedicated associate listening sessions.
Leon: Yes mainly in the talent space – retention, hires, equitable pay evaluation.
Delta: We do not look at metrics specific to the program itself but look at each initiative individually. Measuring and gauging engagement that allows for adjustments to future initiatives accordingly.
Jared: This is still evolving and one of the most significant challenges. We are looking at some metrics and how to track those, but it is early.
When you look back on your company's D&I efforts in five years, what do you hope to have accomplished?
Lorri: We anticipate that our diversity and inclusion plan will have evolved based on factors ranging from our own available Avenue5 program data to larger societal trends and developments. At a company level, we will have made active contributions to the industry-wide and societal discourse around these areas. We will have been part of the solution, moving to advance initiatives ensuring that those in our society are treated with respect and equality.
Leon: By 2025 we will have shifted the way our employees think about DE&I. The program should be seamless and interwoven into the fabric of who we are. Most employees will be impacted by my work and be able to incorporate a DE&I lens into every aspect of their work.
Jared: I look forward to the day that we are a much more diverse organization at every level including the C-suite. By 2025, I expect our company to be more diverse on all levels, to continue to welcome new ideas, new backgrounds and new experiences with open arms. By 2025, metrics will be in place to measure our D&I success with our team and with supplier partners we choose to include in our business efforts.
Delta: We aim at creating ally's and advocates of a diverse and inclusive workforce. Knowing that we have built a culture where our workforce embraces each other, is introspective and open to learning from each other to us means we have made positive change. Getting to a place where everyone can contribute the absolute best of themselves is the ultimate goal of having a diverse and inclusive workplace.