Person of the Year: Peggy Panzer
The Apartment Association of Metro Denver is proud to announce this year's Person of Year is Peggy Panzer. Peggy quickly "stepped up to the plate" and led a group of industry leaders as we all tried to navigate the ever-changing waters during this crisis. Often times, guidelines and restrictions were being updated multiple times throughout a day.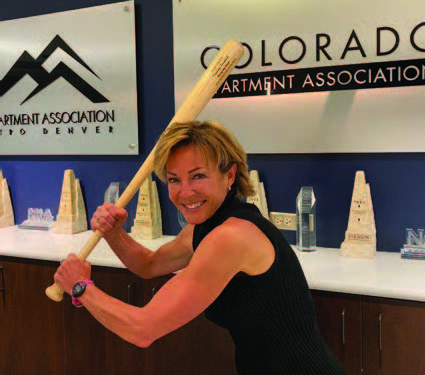 Peggy had led over 20 Zoom Meetings with over 100 industry leaders on nearly every call. Under the leadership of Peggy, our Coronavirus Task Force has address the most important and timely topics, and dealt with all the "curveballs" thrown by the virus and the government. Peggy definitely "hit it out of the park" this year with her leadership on the Task Force, serving on the CAA Board of Directors, as well as Chairing the CAA Small Donor Committee, and remaining a supporter of the AAMD Alliance.

Thank you Peggy!