Remembering Debbie Wilson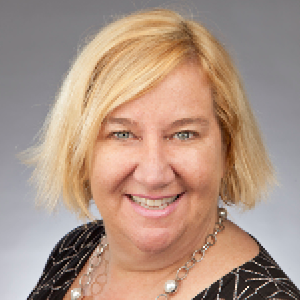 It is with a heavy heart that we share the news that Debbie Wilson passed away last weekend (May 5, 2023).
Debbie's extensive involvement and deep contributions with the Apartment Association were absolutely incredible. She was a fundamental part of everything we stand for through -education, legislation, public relations, leadership, and networking events. Debbie served on the CAA Board of Directors for several years, and through her work on the Joint Legislative Advisory Council and the AAMD Alliance, she was committed to protecting our industry, our association and her clients with an unbelievable level of passion and advocacy. Her contributions and insight at the State Capitol through committee testimony helped over and over again to defeat bad legislation. Debbie had a gift of articulating complicated legal issues in a meaningful way that others could understand, especially legislators.
Debbie was also a regular at AAMD events and education – always with a smile and a warm heart. She wrote, lectured, and taught some of our most important educational courses and seminars including CAM, Fair Housing, Legal, and many others. She led our Public Relations efforts alongside Lynett Brockman for several years, helping to craft the WeShapeHousing.org website. She also was a regular author in Trends Magazine contributing excellent articles and perspectives, and a regular contributor with our Coffee with Lawyers program – again where she provided excellent advice and perspective on legal matters in an entertaining way. Debbie was honored in 2020 with AAMD's highest award with her induction into the AAMD Hall of Fame, and was named AAMD Person of the Year in 2021.
Debbie Wilson was one of the most respected attorneys in the business. As the Managing Partner for Springman, Braden, Wilson & Pontius law firm, she helped so many clients, residents, businesses, and people across the Denver metro area. Her leadership and volunteer work expanded beyond AAMD & CAA to many other organizations.
We are so deeply saddened by her passing, but so deeply grateful we were able to be a part of her life and her a part of our organization. Debbie Wilson was a brilliant legal mind, a genuinely warm human being with a huge heart, and an incredible contributor, and we will miss her so much. There are currently no details, but a service to celebrate her life is being planned by her family members.