The Giving Week by Avanti Raises Nearly $30,000
Date posted
December 10, 2021
One of Avanti Residential's core values is "Be A Good Citizen." To us, that means embracing, participating, and enhancing the communities in which we live, work, and do business. To live that value, one of the things we do each year is a company event called The Giving Week. The goal is to fundraise and support local charities and organizations that often don't get the support they need because they're not a "big name" charity - And for a little bit of fun, we make it an internal competition between offices and regions to raise as much for their chosen charity as possible for bragging rights.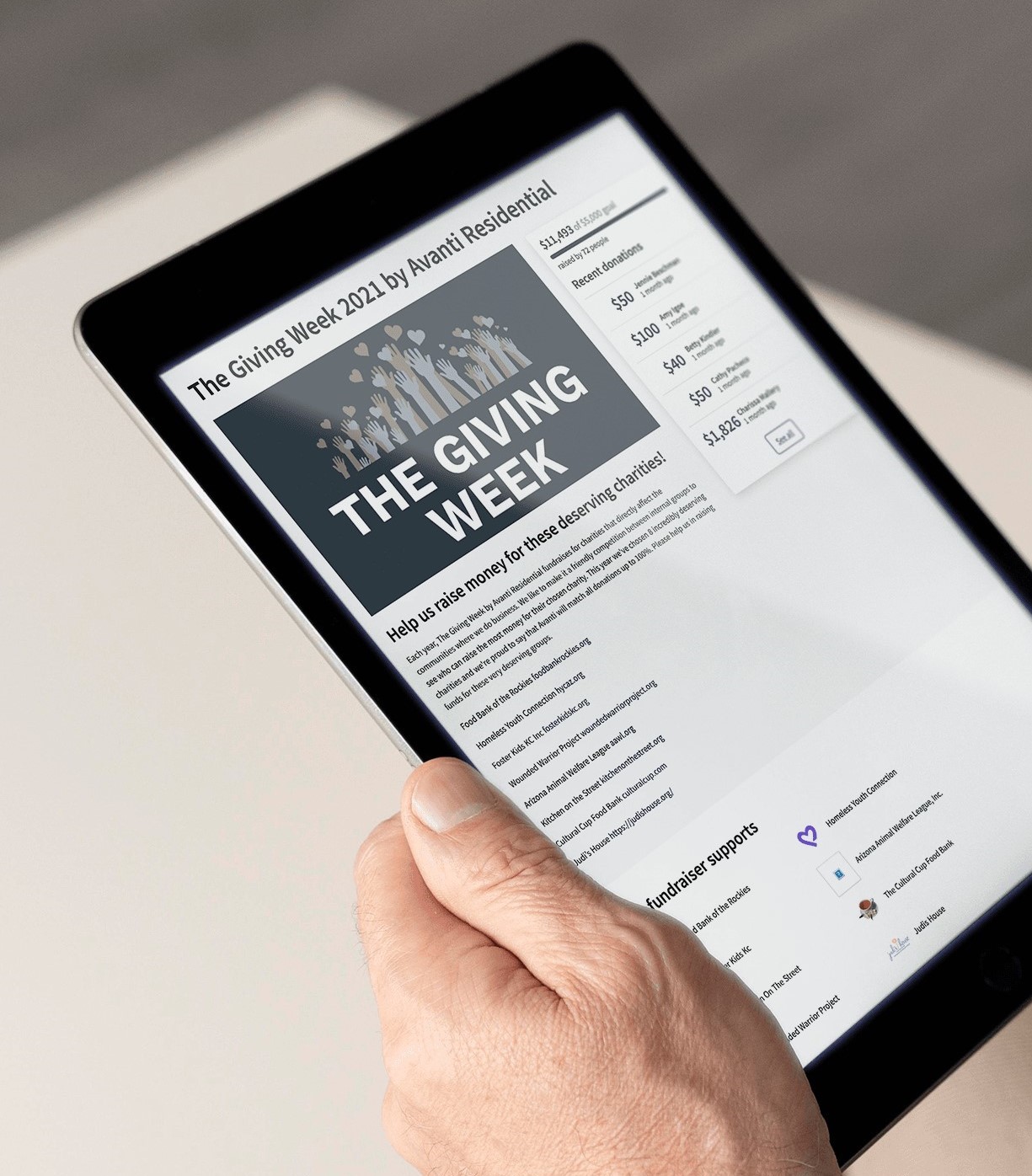 Our teams this year knocked it out of the park by asking for donations online, at events, email marketing, and even getting vendor partners involved. All their hard work led to increasing year-over-year donations by 433%! In Colorado, we fundraised for The Wounded Warrior Project, Judi's House, and Food Bank of the Rockies.
After all our fundraising, Avanti Residential's company match, and an additional donation from our Chairman and Owner, Doug Andrews, we were able to raise $28,985.18 for these deserving groups.
The teams loved the competition for a good cause. "I am grateful that Avanti gives us an opportunity to give back to our community. I know we all always 'have the opportunity,' but it really does make a difference to have the mission front and center (especially for those of us with a competitive streak)," said Kiely Barrett, Community Manager at Avanti's Sunset Peak.
Donating to local charities is more important than ever during a pandemic. These local groups know better than anyone who and where the resources are needed and do the hard work of making sure the communities they serve not only survive but thrive. And because they're small, financial contributions go much further and are so valued.
This annual tradition is a favorite of Avanti's and we're so excited to watch it grow over time.