CAA and BARHA Launch Housing Resource Websites for Residents Displaced by the Marshall Fire
Date posted
January 2, 2022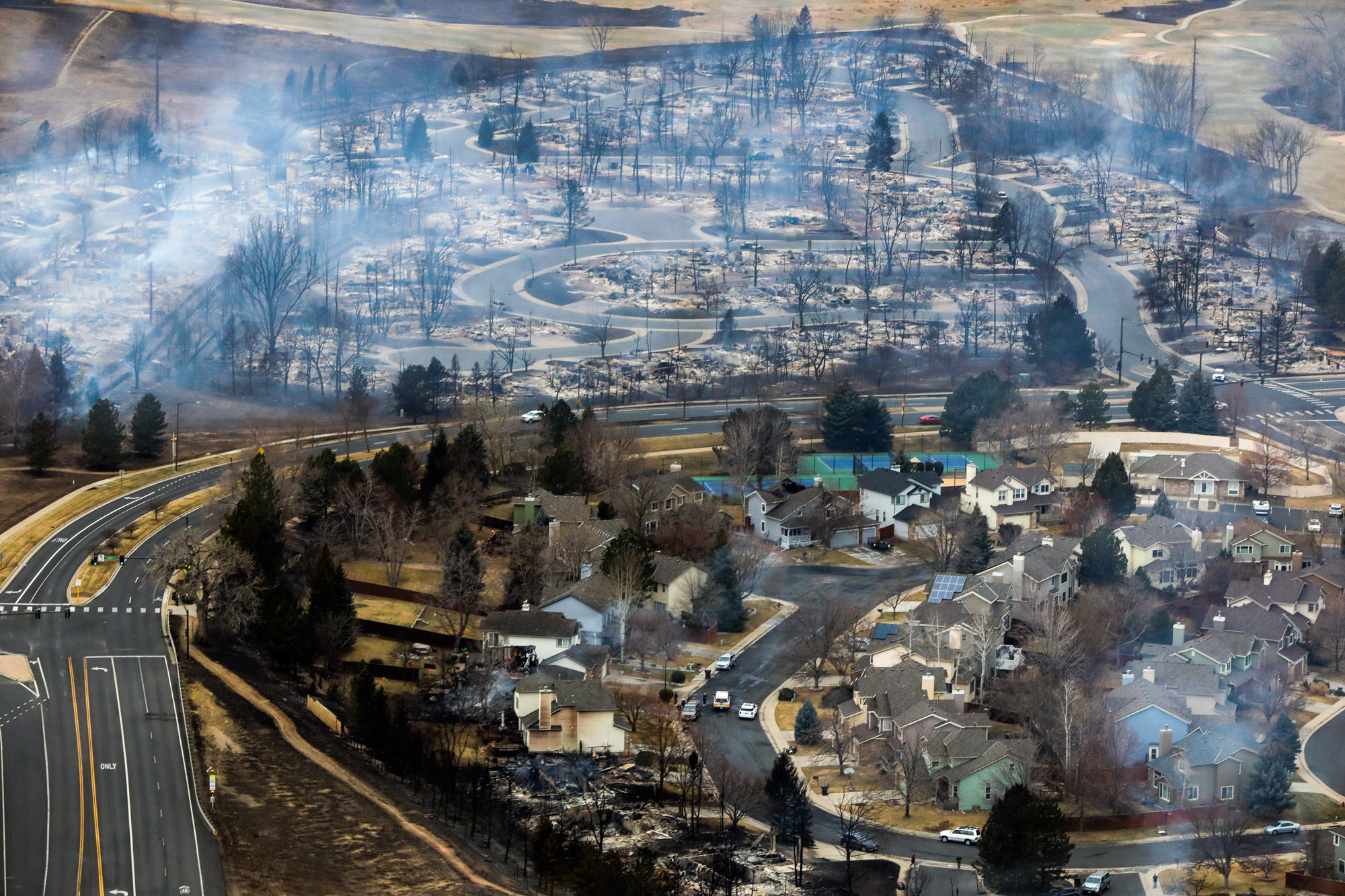 The Colorado Apartment Association (CAA) is launching a housing directory (https://www.caahq.org/available-apartments-for-displaced-families) for residents displaced by the Marshall Fire, helping them locate vacant rental housing units available for immediate move-in. CAA will also make an initial $25,000 contribution to support displaced families and victims of the Marshall Fire.
"In a situation like this, those who have lost so much are dealing with two issues – finding available housing as well as working with insurance companies to compensate for replacement housing. This housing directory addresses the first issue – finding available housing when Colorado is already in a housing crunch," said Mark Williams, executive vice president of the Colorado Apartment Association. "We will continue to work with organizations to help displaced families afford replacement housing, for those whose insurance is inadequate and for those who are waiting for insurance payments to start."
CAA's housing directory will allow displaced residents to easily navigate Colorado's tight rental housing market, filtering between units based on location, size and price. All units listed are available for immediate move-in. In some cases, rental housing communities are offering discounted rents, free first months and waiving move-in fees and other discounts. Discounts vary by community. To view listings, visit CAA's new online database at https://www.caahq.org/available-apartments-for-displaced-families.
Currently, since its launch on New Year's Eve at 4 p.m., individual rental communities have posted over 100 units available, and the units available will continue to grow. Recent estimates place the number of vacant apartments in the Denver metro area at around 13,000 units.
The Boulder Area Rental Housing Association (BARHA) has also been working diligently to help displaced families and now has links and/or information for over 150 units available at the following website: https://www.barhaonline.org/available-properties-for-displaced-tenants/. BARHA also has collaborated with local community partners, including the Estes Park Visitors Bureau, Boulder Convention & Visitors Bureau, Boulder Chamber, University of Colorado Boulder, various Boulder real estate agents, and the Red Cross to disseminate this information to those impacted by the fires. The BARHA website has links from these community partners, including hotels that are offering discounts to people impacted by the fires.
"This has been a challenging year for the Boulder area community. We are committed to being a resource to victims of the Marshall Fires as well as the organizations, elected officials, and community leaders working to ease the pain of this terrible tragedy," said Todd Ulrich, BARHA past president.
On Friday, Dec. 31, Gov. Polis met with Federal Emergency Management Agency (FEMA) administrators to discuss the need for medium-term housing for displaced residents. Conditions remain tight in Colorado's rental housing market, which experienced historically low vacancy rates during Q3 2021. The inventory of available rental units remains well below statewide demand. Colorado's constricted rental housing market may leave many displaced residents struggling to find viable housing.
Officials estimate that up to 1,000 homes in Superior and Louisville were consumed by the 6,000-acre fire, displacing thousands of residents across Boulder County. Pushed east by 100-mph winds, the fire concentrated in a densely populated urban area, and it spread at record speeds. As of Saturday, Jan. 1, the Marshall Fire caused an estimated $825 million in property damage, making it the most destructive wildfire in state history. Boulder County Sheriff Joe Pelle reported Friday evening that the Marshall Fire was largely contained, and officials do not anticipate further damage to local homes or businesses.
"The devastation caused by the Marshall Fire is unprecedented," said Drew Hamrick, senior vice president and general counsel for the Colorado Apartment Association. "Our rental housing market is tight, and it may be difficult for displaced residents to find housing quickly. We want to ease this process, and that's where our housing directory comes in. We're hoping it can make a big difference for the Marshall Fire's victims, helping them identify units in their communities available today.
The Colorado Apartment Association has a long history of helping those displaced by natural disasters. In 2020, CAA partnered with the Resident Relief Foundation (RRF) to help residents struggling to pay their rent because of coronavirus-related income loss or illness. CAA worked to expand the fund's availability to Coloradans, matching all donations from its members up to $30,000, ultimately raising over $150,000 for renters in need. CAA's continued partnership with RRF's Colorado fund will help ensure that housing assistance grants are available to residents displaced by the Marshall Fire. To apply for rent relief, visit RRF's website at https://residentrelieffoundation.org/. Colorado Apartment Association also worked to find housing for those displaced by the 2013 floods in Northern Colorado.
About the Colorado Apartment Association
The Colorado Apartment Association (CAA) is a non-profit trade association representing owners, developers, management companies, and Supplier Partners of the multifamily rental housing industry. CAA is comprised of four local affiliates from across the state. The association represents over 3,000 members who own and manage over 300,000 apartment homes, which totals more than $88 billion in assets. Together with the local affiliates, the National Multifamily Housing Council, and the National Apartment Association, CAA offers a strong network of information, education and representation of the multifamily housing industry.
About the Boulder Area Rental Housing Association
The Boulder Area Rental Housing Association (BARHA) is the voice of the rental property industry in Boulder County. The association represents dozens of multifamily property owners across Boulder County, whose combined assets include more than 14,000 rental properties. BARHA provides education, information, advocacy, networking and support for participants in Boulder County's rental property industry. For more information, visit their website atwww.barhaonline.org.
Photo courtesy of Colorado Public Radio