The Pros and Cons of Having a Pet-Friendly Rental Property
Date posted
September 12, 2022
Pets can create quite a conundrum for landlords who want to appeal to a broad group of tenants but are also concerned about potential damage to their rental property. If you're wondering whether to offer your rental property to tenants with pets, here are a few key benefits.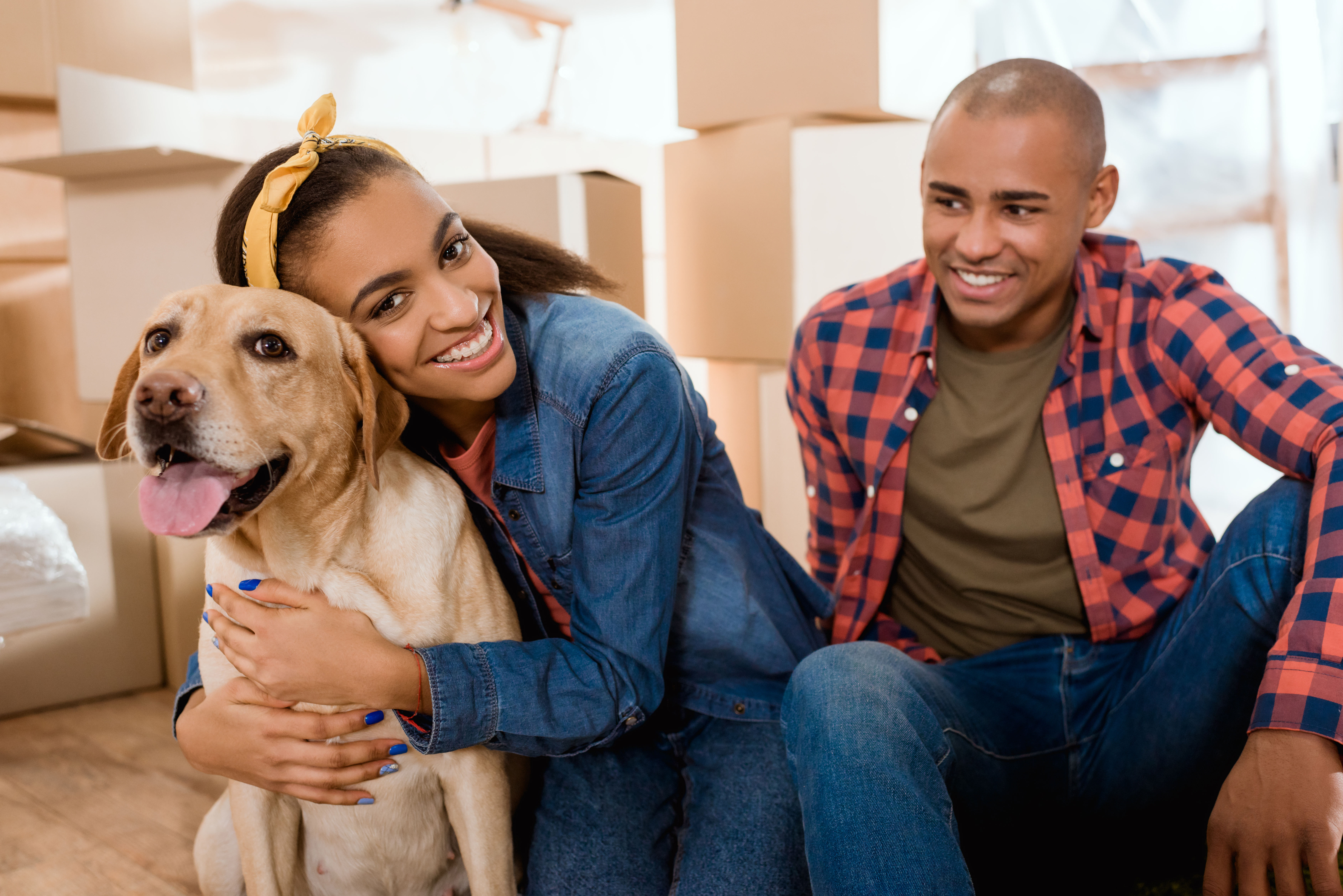 The Rise of Pet Ownership
70% of American households own at least one pet. Recent growth in pet ownership is partly because many households purchased or adopted pets to help combat the isolation of the pandemic. But even as the world reopened, 23% of pet owners brought home a new pet in 2022. This increase has made it more important for landlords to consider having at least one pet-friendly rental property in their portfolio. Here are the most common benefits and drawbacks of being a pet-friendly landlord. and challenges to consider.
The Benefits of Renting to Pet Owners
Minimize Turnover by Encouraging Rental Renewals
Pet owners have very specific requirements in a rental home. They need to make sure that the home has the necessary space, that the neighborhood they live in allows pets, that the neighbors are comfortable with their pets, and that their landlord approves of the pets they keep. In other words, it can be a challenge for pet-owning tenants to find the right rental home. This means that when they find a rental property that suits their needs, they may be less likely to leave unless it's absolutely necessary. For landlords this reduces tenant turnover and encourages pet owners to renew their leases when they expire.
Charge Higher Rent for Pet Friendly Rentals
Due to the limited availability of rental properties that allow pets, pet owners are often willing to pay a premium for homes that accommodate their furry or feathery loved ones. Investors who wish to maximize their rental income can opt to charge higher rents or a pet fee to allow their tenants to keep pets. The United States Census Bureau found that 60% of households with income over $80,000 own pets — meaning pet owners may be more likely to be able to afford higher rents. However, even if landlords do choose to charge higher rent or extra fees for tenants with pets, pet insurance and security deposits are still a good idea.
Appeal to a Larger Group of Renters
As we noted earlier, a significant proportion of Americans own at least one pet. As demand for rental property increases amongst pet owners, it may be unwise for landlords to miss the opportunity to appeal to this group of renters. Landlords who choose not to allow pets in their rental properties have a smaller pool of renters to choose from and can sometimes lose out on otherwise high-quality tenants.

The Drawbacks of Renting to Pet Owners
Pet Waste and Odor Can Cause Discomfort to Others
When choosing the ideal tenant for a rental property, landlords must look beyond their needs and understand the needs of the broader community where they purchased their rental property. In a survey conducted by PetScreening, 84% of respondents listed pet waste as a significant concern when living in close proximity to pet owners.
Landlords must also consider how difficult it can be to get rid of pet odor once a lease has expired and whether future tenants will be willing to tolerate minor smells that could not be eliminated during cleaning. However, landlords can protect themselves from additional costs by including cleaning expenses as part of the security deposit.
Potential Noise Complaints From Neighbors
Dogs are the most popular pet among Americans. Unfortunately, some dogs' barking causes noise concerns — and landlords may have to deal with noise complaints from other tenants or neighbors. Once this issue is flagged, it's also a difficult issue to resolve without significant training and commitment from the tenant. When asked to list their concerns about living in close proximity to pet owners, 62% of respondents listed barking as a major point of concern. Honest and open communication while negotiating a lease can help to alleviate this concern and manage expectations between landlords and tenants.
Higher Likelihood of Property Damage
Landlords work hard to ensure the premises are comfortable for their tenants. This could mean purchasing quality fixtures, installing hardwood floors, and investing in landscaping to beautify the property — all of which can be damaged by a tenant's pet. Landlords who rent to pet owners must accept that pets may cause damage to the premises. Ultimately, landlords must evaluate how much risk they are willing to take with their investment and determine rent prices in accordance with these evaluations.

How Landlords Can Prepare Their Pet-Friendly Rental Property Before a Lease
Once a landlord decides to offer pet-friendly rental properties to their tenants they must ensure they are well prepared to accommodate them. Some things to take care of before accepting a tenant with a pet include:
Investigating whether the tenant has pet insurance that covers damage to property or injury to others from the pet.
Ensuring their own property insurance covers damage from pets.
Drafting a lease agreement clause that puts the financial and repair responsibility for pet-related damages on the tenant.
The most important thing for landlords to remember is that each tenant and each pet is different. In order to ensure that there is no mismanagement of expectations between the tenant and the landlord, constant communication and clear documentation is critical for all parties.
Michael Bang | Mike Bang is Head of Growth at Azibo.com, the one-stop-shop financial services platform for rental properties, providing a world-class platform for rent collection, banking, lending, insurance and more.
Image Source:
Pet Policies and Amenities in Multifamily - Annual Report (2020) by PetScreening