Digital Nomads: How They Impact Multifamily
Date posted
August 5, 2022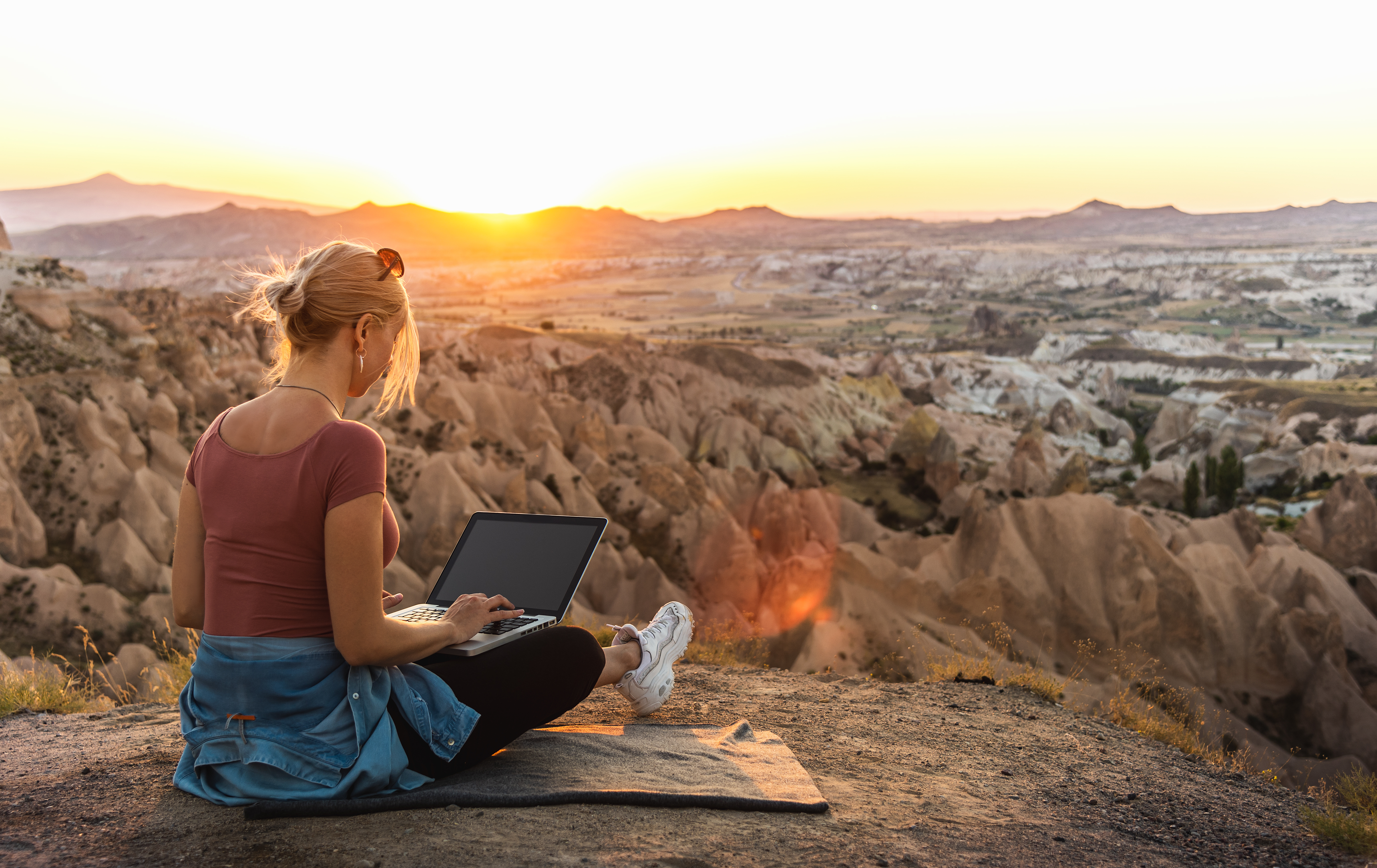 Digital nomads are remote workers who take advantage of their location-independent jobs to travel and live where they choose, whether domestically or internationally. According to a research study from the MBO Partners State of Independence, there are around 15.5 million digital nomads in the US, an increase of 42% from 2020, and an increase of 112% from 2019. (Source: MBO Partners December 2021.) As multifamily service providers, the digital nomad trend impacts our resident service approach as well as our talent acquisition and retention strategy.

All digital nomads need is a laptop and Wi-Fi. Those that want to travel on a continuous basis will seek out short-term rentals, and those who want to stay in one location for longer periods of time will look to buy or rent long-term. Currently, 46 countries and territories are offering digital nomad visas, and other countries are considering launching digital nomad visa programs, according to Inc.
Digital nomads will seek out furnished homes, short-term leases, fast and reliable internet connections, and quiet spaces to work in, but still want to socialize and will look for community events or local events that connect them with others. Currently, renting seems to be the most popular way to go, and offering turnkey housing solutions may be the next big thing. Digital nomads want easy housing solutions. They don't want to move furniture, go through endless screening processes or deal with long-term leases. Finding affordable and convenient homes is one of the biggest challenges for digital nomads, providing our industry with many opportunities to appeal to their needs and their lifestyle.
As the real estate market changes and more workers turn to remote work, it is likely that the digital nomad lifestyle will gain some further traction. Our industry has adapted and pivoted quickly during the COVID-19 era, implementing technologies to appeal to renters conducting apartment searches remotely as well as employees looking for remote or hybrid roles. As our industry works to reopen offices, it must consider the needs of the digital nomad and this new wave. Digital nomads tend to be younger knowledge workers, though this trend may accelerate across age groups, industries, and professional types as technology continues to evolve and workplace policies continue to become flexible to varying degrees. If this is an option for your company, consider a digital nomad policy and how this would affect your recruitment and retention efforts as well as your culture and operations model.
The question facing us as an industry is: Will we continue to adapt to changing renter and employee trends and capitalize on the potential benefits of this shift, or become stagnant?