But First, Your New Renters
First time renters are excited to live in your community!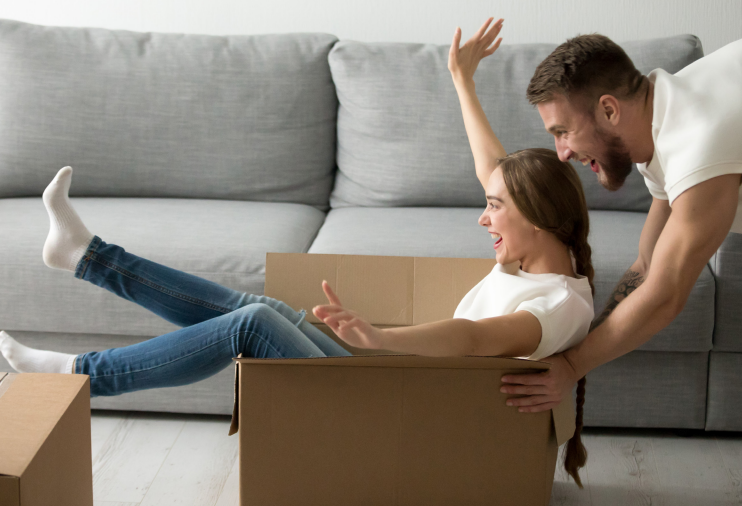 When was the last time you remembered the excitement of experiencing something for the first time? There is something magical about first times – they
keep us humble, grateful, connected, and alive. Driving a car, holding a baby, riding a roller coaster, that first kiss…. your first apartment.

With more and more potential homeowners getting priced out, millennials still paying student debt, and Gen Z renter presence on the rise, first-time renter demand is higher than ever.
Unlike an experienced renter, the first time renter has no frame of reference for renting. Most likely, they are coming from their parent's basement or dorm straight into some serious adulting. They could be stressing about their budget, finding a roommate, if they need a guarantor, and/or furniture.

Are they a Rock Star Renter or Novice?
First-Time Renters are tech savvy and rely on ratings & reviews, but are finding that some features/amenities are not as important as they thought post-move in.
Ask them what research they have done. Provide resources, tips.
Do not sell a laundry list of amenities. Discover their needs and ask them how they (or their lovable Chiweenie, Batman) would use them.
Detail the benefits of your location (proximity, transportation, neighborhood, convenience).
Help them understand the rental application process. Show empathy & patience.
Help them understand the lease (term, deposits, fees, regulations, etc.). Set the expectations.
It's Move in Day! Sweet!
First Time Renters are beyond PROUD of their special day. A quick search on You Tube yields an array of vloggers detailing everything from getting keys & signing the lease to unboxing & stocking the pantry.
Post photos of #firsttimerenters across all social channels to celebrate their move-in day.
Create a First Time Renter Checklist. Pinterest, Apartments.com, Apartment List all have free, printable resources as well.
Give them a "First Night" box with the essentials they will need (toilet paper, shower liner, toothpaste/brush, popcorn, etc.)
Leave a welcome message on a statement board (couples as a very cool gift).
Be A-OK with DIY!
First Time Renters are "do-it-yourself-fixer uppers". Social sites are teeming with renter friendly hacks on a budget that help first-time renters nearly instantly make their apartment their own.
Share fun ways for residents to customize their apartments (non-damaging wall decals, peel & stick backsplash, statement wallpaper, pretty drawer liners, led lights, "grass" accent walls, etc.
Offer decorative accent walls (paint, shiplap, panel art, etc.)
Post Amazon & Ikea finds or Pinterest-worthy decorating ideas on your social channels.
Get Techy & Go Social
Gen Z renters are a growing share of today's renters – they love research, Instagram & digital (RENTCafe.com)
A reliable internet/WIFI connection is non-negotiable.
Make the experience of renting a social one with social events for renters.
Get great at doing business virtually.
Diversify your tour methods (virtual/video/in person/self-guided).

As a Rock Star Leasing Pro, you help determine if your renter has a fab or drab first time experience. Know what rocks their world and you will be certain to do the same.
Anissa Faus is the Director of Training for Mission Rock Residential and the incoming Education Advisory Council (EAC) Chair Elect for AAMD.