How Onsite Teams Increased Resident Retention During COVID
Date posted
April 26, 2021
In the multifamily industry, "resident retention" is a buzzword phrase that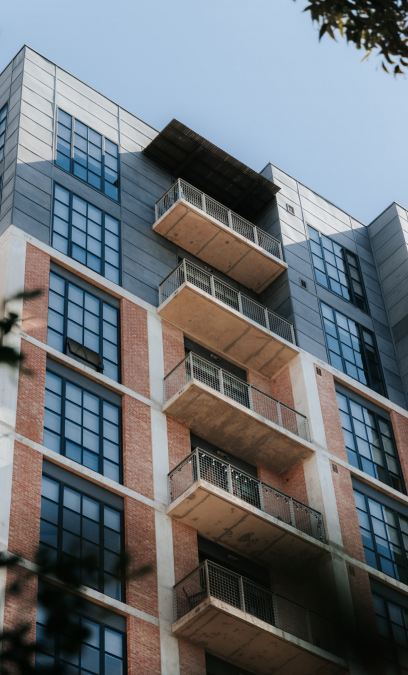 keeps onsite team members, regionals and owners alike looking for ways to refine current practices and create new ones.
Resident retention is incredibly important to our communities as well as our bottom lines, and it looked a little different in 2020 than it did previously. With the onset of COVID and everything that came with a global pandemic, our industry was pushed to quickly rethink the way
we handle resident retention. Our onsite teams became creative in the ways they connected and communicated with current residents.
According to RealPage, "Resident retention at lease expiration quickly soared to unprecedented levels, peaking at 58.5% in April 2020." As we look back on the increased resident retention over the past year, it's important to recognize and remember the changes our teams implemented to make magic happen.

Communication

Communication with our residents is an integral part of our industry. From door-to-door letters, emails, newsletters, online platforms like Active Building and RentCafe to phone calls and forums, we communicate with our residents. We keep them as informed as possible on changes
throughout our specific communities and events that affect them directly.
During the pandemic, our onsite teams took the communication up a notch and became a trusted resource for not only what was happening onsite, but in the broader community as a whole. Teams relayed important information from the CDC and streamlined it based on the region in which their community is located. Important government resources that were put into place
for residents were not only shared by our teams, but many communities helped residents in need apply for and access these newly created
programs.
Our teams also researched and shared additional resources such as fitness apps with free subscriptions when gyms shut down, food and wine delivery services for when going out felt too stressful or restaurants were closed, and fun at-home games and crafts for quarantined families.
They leveraged social media and current resident communication platforms to stay in touch and relevant. Virtual meetings were also offered to maintain the opportunity for face-to-face communication with our residents, a practice that will outlast the pandemic.
Events

Our industry has always bragged about our catchy Wine Down Wednesdays and Third Saturday Brunches, or whatever fun resident events were trending at the time. But when the pandemic brought in-person events to a screeching halt, our teams went back to the drawing board and came up with creative and fun ways to keep our communities engaged.

New and current events surfaced with a fresh word in front of them - "virtual" - and our teams knocked these events out of the park. Virtual cooking classes brought neighbors together for dinner and virtual Yappy Hours engaged not just the traditional dog owners, but cat (and maybe even some fish and bird) owners as well.
Communities continued the creativity by hiring artists (or maybe even their talented employees) to host virtual Sip and Paint classes or create caricature drawings of residents in a socially distanced setting.
While many people are excited to get back to in-person events as well, virtual events offered an opportunity to more and more residents to participate in things they may not have in the past. It also created a social space during a time when the world felt more secluded.

Appreciation
Not only did the events become more creative, but teams devised new ways to show our residents how much we appreciate them. Our communities did amazing things, like partner with local burrito shops
or bakeries, to not only support businesses during tough times, but bring individually wrapped joy to residents' doors. Golf carts were transformed into ice cream carts and driven through communities.
Grab-and-go treats and food trucks brought residents out of their homes and created a physically distanced sense of community.

The timing and delivery of our appreciation efforts changed to accommodate for COVID, but this also allowed for more residents to be involved.

During a time when our homes were also our places of work, vacation, exercise, dinner dates, school and so much more, our industry's involvement in people's lives became more crucial than ever. Our teams created and fostered relationships, communities and happiness, which had a direct and beneficial impact on resident
retention.

Kelsey Lawless is senior property analyst and trainer at POWER Apartment Leasing & Marketing, Inc., in
Greenwood Village