Initiative Spotlight: Cardinal Group
Date posted
October 7, 2022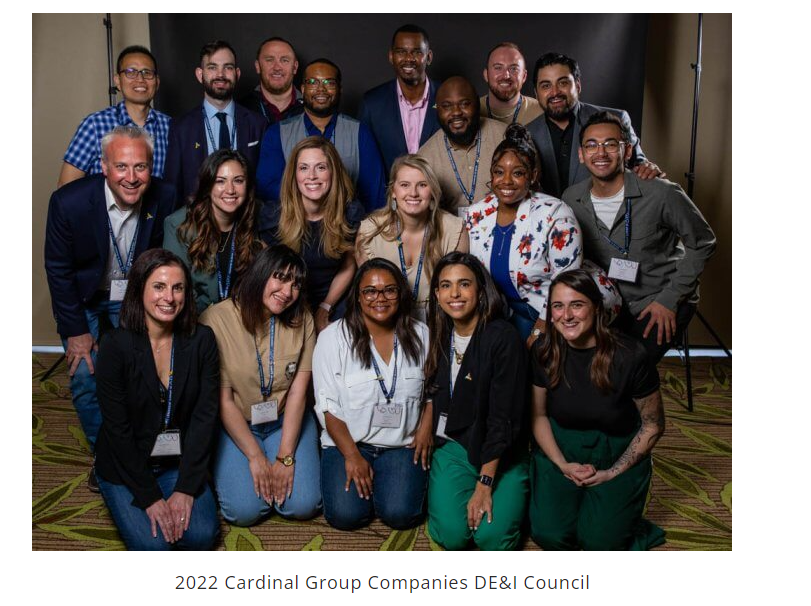 Cardinal launched it's DEI Council in the Summer of 2020. The purpose of the council is to ensure that all team members can bring their best true selves to work each day. The council seeks to empower each team member while elevating their voice in the future trajectory of the company through honest communication, continued education, and proper representation. As real estate practitioners we have an important call to action to influence what future generations and leaders perceive what is possible in the workplace no matter color, race, gender, sexual orientation, or beliefs.
Currently, our council members work in every vertical of the company and serve a 12-18 month term with the option to renew for an additional term. More importantly, our Council sponsors business resource groups (BRG); each BRG has a representative on the council. These BRG's are an internal network of people that may face unique challenges and are designed to create connection, professional growth, and create an opportunity to discuss important issues. Our BRG's are led by Cardinal team members and have a high participation rate.
We hope the industry will see a new normal regarding establishing DEI Councils and BRG's and Cardinal is excited to continue our progression and participation. I believe it all starts with consistent team member engagement at all levels of the company.
As we look forward, we hope to see the real estate industry grow diversity substantially in every discipline while leaning into the fears, biases, and insecurities that stop our industry from making meaningful advancements in ensuring all professionals (who have a positive impact on our business) can bring their true self to work every day.