Suppliers Giving Back: With business at a standstill, AAMD Supplier Partners Step Up
Date posted
December 10, 2021
As we continue to progress through the pandemic and a return to "normal," I am so grateful for the areas of light we had during a time filled with so much darkness and uncertainty.

On-site partners and management companies alike really had an opportunity and in the spirit of giving back made enormous contributions to our industry's philanthropic umbrella, Apartments Giving Back.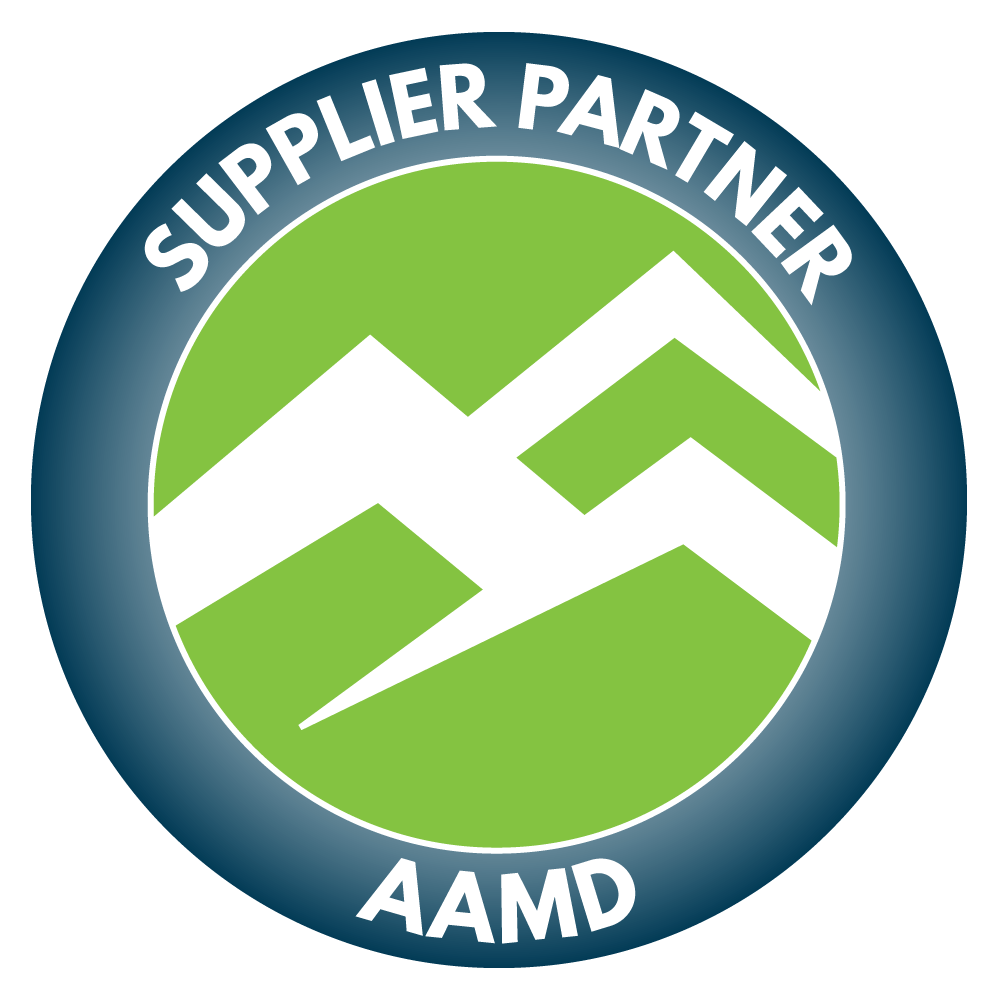 As a supplier partner, I am equally as proud of the efforts our Supplier Partners also made during times that stretched them as small businesses, and still found ways to give back. Here are just a few of the ways your Supplier Partners stepped up to give back.

ParkM , a small start-up company that was happy to do what they could when the pandemic hit. Here are some of things they contributed to our community and our multifamily family.

Any residents affected in any way were given free permits for 6 months and that was extended if needed. Those who reached out with any sort of hardship were granted these free permits with no questions asked. This included those affected by job loss, medical challenges and a need to take care of family members.

The team at ParkM implemented a thank you outreach program for the on-site teams offering gift cards and other gifts to thank them for their sacrifices while working on the front line.

While the pandemic brought so much to a screeching halt, Covid19 didn't stop new legislation threatening our industry and ParkM knew the importance of continuing to support AAMD financially through supplier sponsorships. Most companies took a financial hit during the pandemic but ParkM, realizing the importance of funding to keep the increasing amount of negative legislation from passing, continued to support these very important efforts.

Standard Interiors in Denver, a raving supporter of Family Homestead stepped up in big ways to support the industry and families who rely on the support of the transitional housing provided by Family Homestead.

At the beginning of the pandemic a large majority of the residents housed by Family Homestead lost the jobs that our organization (Family Homestead) helped them get. Many of them work in the service industry, restaurants and retail, or at the airport. When the state went into lock-down these families either lost these jobs or had to quit because most of them are single parent households and didn't have a resource for childcare when the schools went to a remote learning platform.
In addition to losing their jobs, most of these families are dependent on public transportation. At the beginning of the pandemic when cleaning and hygiene supplies were in short demand, they couldn't find supplies at the stores near their communities and didn't have the means to travel outward to get them. Family Homestead's stocked supply of personal hygiene and cleaning products were depleted in a week. The families of Family Homestead were instructed to shelter in their homes, stay safe, and supplies they needed to keep their homes and families clean and safe would be found.
Standard Interiors attempted to make a large donation to fill the shelves with supplies but with the restrictions on how many items a person could purchase at one time money wasn't the problem, canvassing the metro area to find enough supplies when you can only buy one item at a time was the largest issue. Jenny Jorgensen put out a call through social media to ask the members of our industry, friends and family for help. She had to get creative because a normal supply drive would not work with office closures and quarantine! Being a community is hard when we are separated, but the team at Standard Interiors proved it's not impossible! Additionally, Jenny asked individuals to simply pick up a few extra items when they went to the store for their own supplies. An extra pack of toilet paper, an extra bottle of bleach, diapers etc. (she gave out a list of needed supplies). Once they had the items, they let her know and she scheduled a day to pick up their supplies, they simply left the bags out on the porch for a contactless pick up. A team of "Supply Drivers", coordinated pick-ups into routes and then drivers could efficiently pick up supplies throughout the entire metro area. Donations came from individuals, apartment communities, and corporate offices. And that is how the "Supply Drive" came to be. In the beginning of the drive, several bags at a time would be received from individuals that were able to just pick up a few more items on their trip to the store.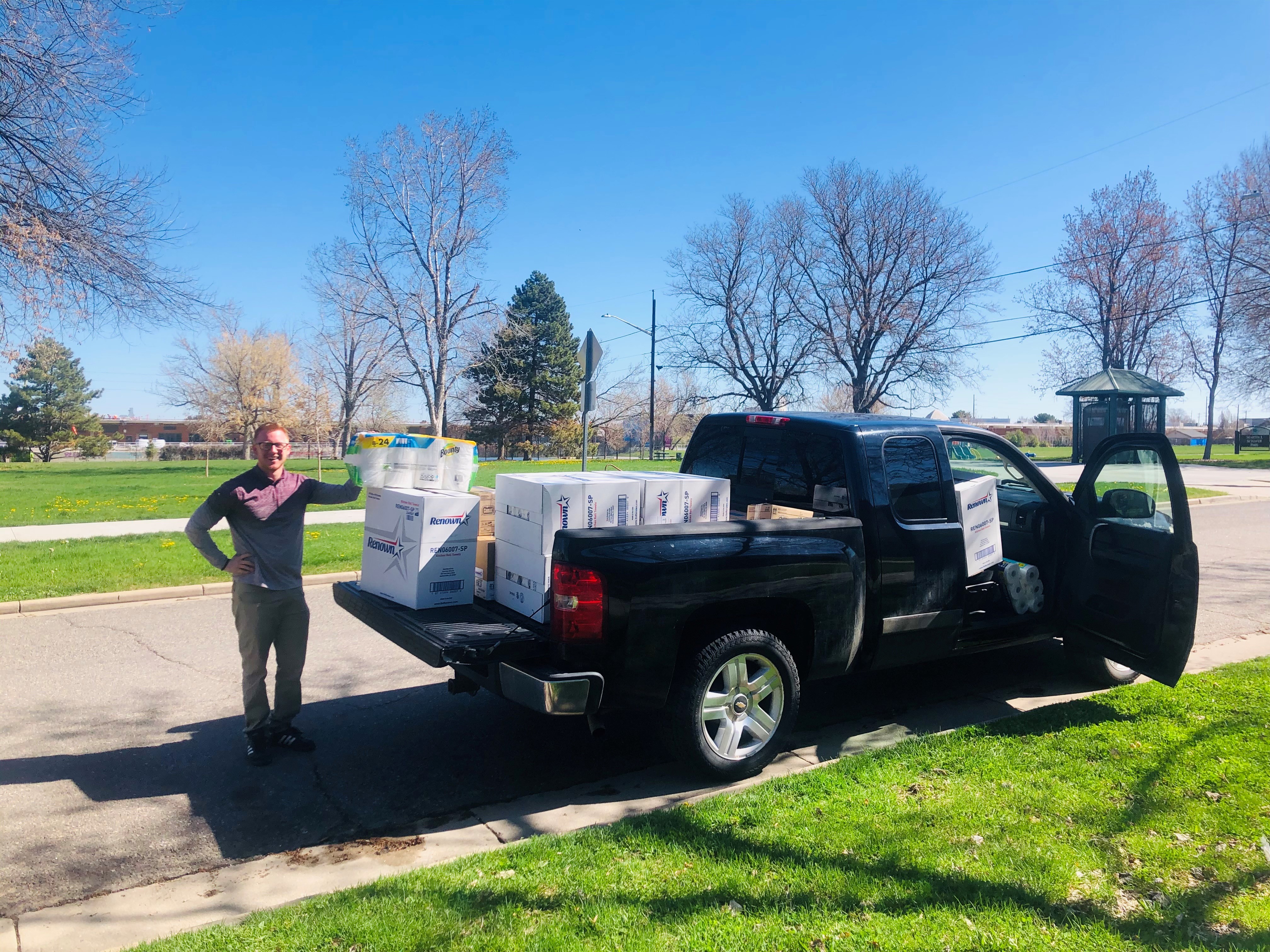 Additionally, while picking up individual donations, Supply Drivers were using donated funds from Standard Interiors to hit every grocery store they passed on their pickup route and bought the maximum amount of paper products allowed to add to the supplies. Once a car was loaded, Jenny coordinated with the onsite staff at Family Homestead to open the office for a few hours to deliver the supplies, put together supply packs needed for each family, and delivered to the front doors of our Family Homestead families.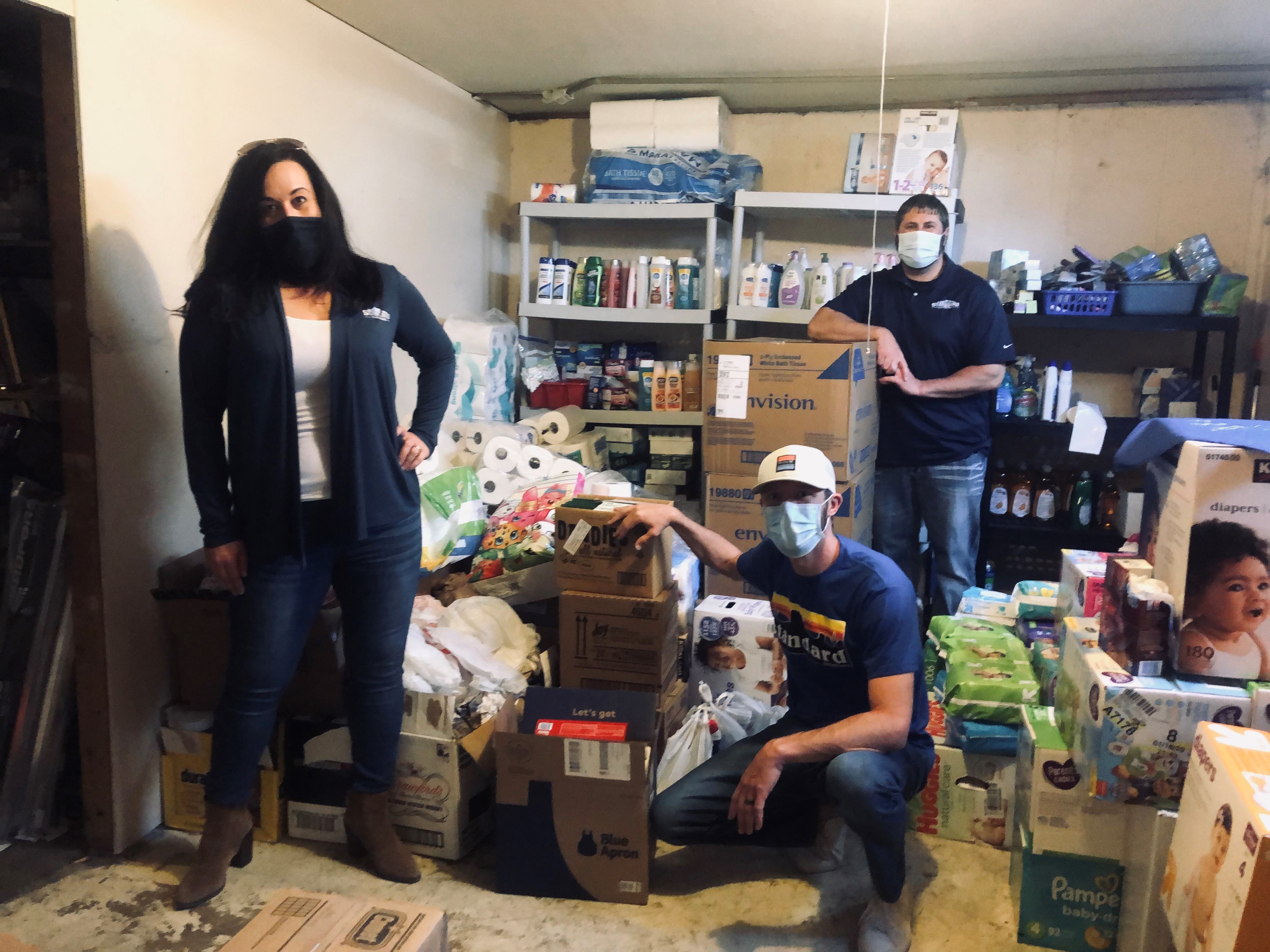 Jenny, celebrating her birthday in April was surprised with a supply drive coordinated by her husband – he had the entire team at Standard Interiors surprise her with a drive by parade in the front yard and everyone jumped out with a donation for Family Homestead. By the end of it her driveway was filled with toilet paper and paper towels! After a couple of weeks, the immediate needs of these families were covered, and Family Homestead was able to start stocking supply shelves again. The multifamily industry is an industry of "givers" soon the outpouring of donations continued getting larger. Management companies were ordering bulk supplies through their communities to donate to Family Homestead! Nicole Hildebrand from Mission Rock had purchased cases of toilet paper for the residents in her affordable portfolio and included an extra 50 cases for Family Homestead and several cases of latex gloves! Monarch Investments (a HUGE supporter of Family Homestead) donated a box truck of supplies including toilet paper, paper towels, sanitizer, dish soap, sponges, and more.
In addition to these amazing donations, we received significant personal donations from the following people:
Heather Campbell
Peg Hawley
Adrienne Thompson
Jim Murphy
David Burkey
Helen McMahon
Chris and Ashley Price
Leah Langerman
Felisha Miller
Tamera Greene
Michelle Schneider
Elie Henry
Danette Barrett
Maureen Quarles
Kendra Miller
Veronica Bradley
Bill Sharrer
Zack Jacobs
Karissa Urdahl
Robert and Anne Hempel
Tim Pepe
Kerry Bowlin
These partners in our association, along with so many more had a real and direct impact on our community, offering light through the simplicity of a thank you note, act of kindness, note of encouragement, cash donations for rental assistance, or much needed supplies. AAMD Membership, you are strong and compassionate, and we wouldn't be the organization we are without you!