The Importance of Mentorships
Date posted
January 6, 2023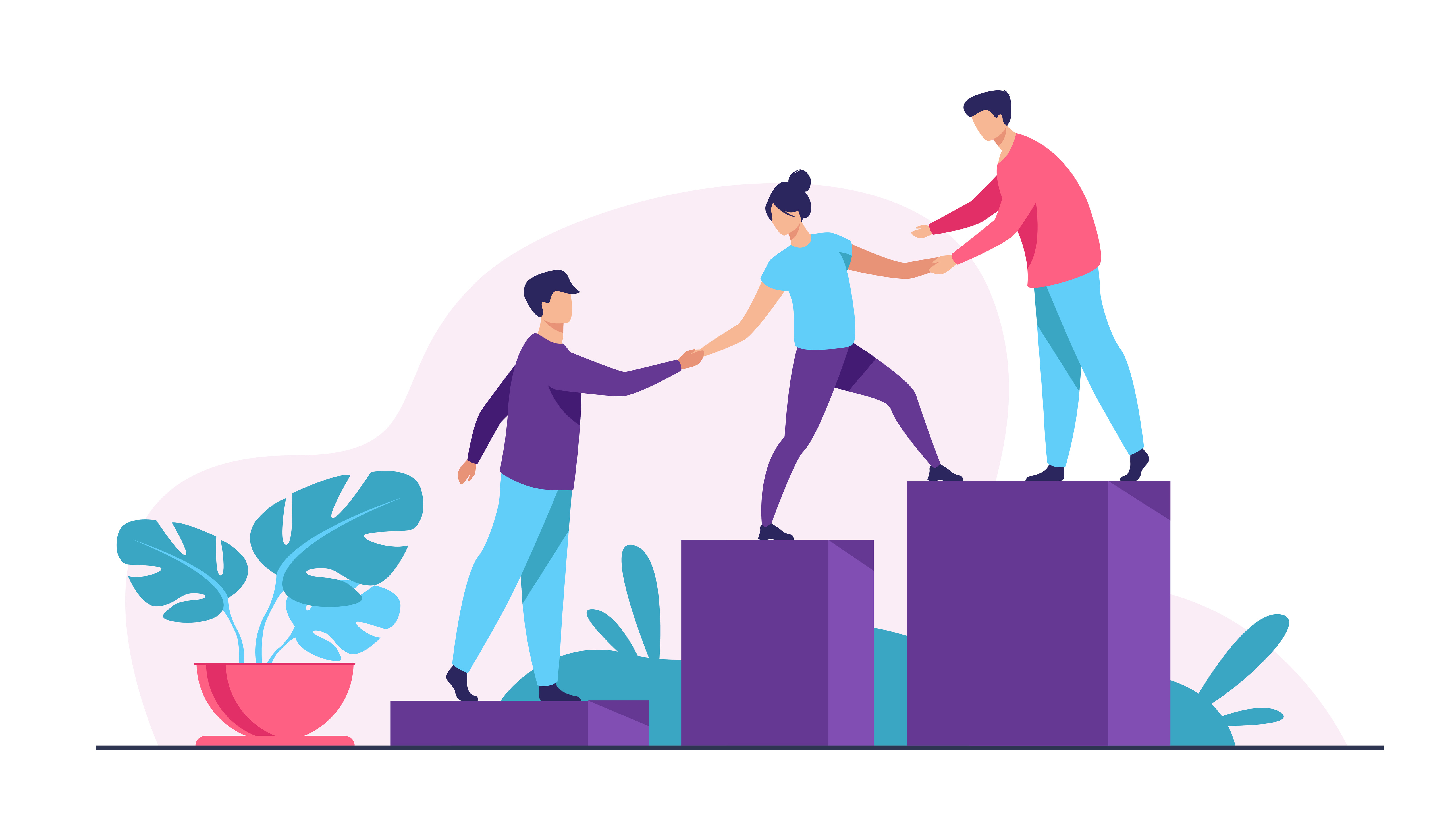 The right mentor at the right moment can change the trajectory of a life! When an individual has the desire and the will to get to the next level, it's a mentor that can step in to light the path and show them the way.
Do you remember the first time that someone closed a door in your face? I do. It was my first meeting with my high school guidance counselor. I walked into that meeting excited to start planning my future and realizing my dreams. The first question she asked me was, "What would you like to do after high school?" Without hesitation, I eagerly responded, "I'm going to go to Brown University!!" and that's when it happened. She let out the biggest sigh I've ever heard as she slowly shook her head, gave me a look of pity over the bridge of her glasses, and replied, "Oh honey, oh sweetie….No." She opened my file and continued, "Your family has moved 6 times in the past four years and you were homeless twice. Jenny, you don't have the support or resources to go to ANY four-year university, let alone Brown."
I left her office disheartened and dejected. I had always been told that if you're determined and you work hard, you can do anything that you want to do. That day I learned that's not necessarily true for everyone, but thankfully my story doesn't end there.
Two weeks later I was called back down to my guidance counselors office. But on this day, there was someone else sitting behind the desk. He introduced himself as Christopher Pacheco, he was from the University of Colorado and he wanted to know if I had any interest in attending college. I replied with my head down, "I would love to, but I don't have the support or resources to go to college." Without missing a beat Chris answered, "You do now!!" and that was the day I met my first mentor.
I spent the next four years under Chris' mentorship. I worked harder than any of my classmates, sacrificed summers and weekends to attend school and skill set workshops, and I earned the tools to be successful in a four-year university. By the time I reached my senior year of high school, I was a National Hispanic Scholar and was offered significant scholarships to every college that I applied for, including Brown University. I chose the University of Colorado because of my mentor, Christopher Pacheco.
25 years ago, when I began my career in the apartment industry, I was reading the latest issue of Trends magazine when one of my co-workers pointed out the woman on the cover of the magazine. She told me that her name was Mary and she was the toughest woman in the industry. The very next day I met Mary at a networking event. I introduced myself to her right away and I told her, "You're going to be my mentor." I knew the importance of having someone strong and knowledgeable to show me the way and I wanted the lady from the cover of the magazine to be the one.
That was a lucky day for me, because that was the most important introduction of my career. Mary turned out to be the best mentor I could ever imagine. She gave me in depth knowledge of the industry and the understanding of what is important to my clients. She gave me tough love when I needed it and a shoulder to cry on when I needed that as well. Pep talks, problem solving, brainstorming, and long talks were the gifts that she bestowed and I am a better person, a better leader, and a better vendor because of the impact that my mentor had in my life.
Underrepresented employees can face challenges in the workplace in regards to inclusion and career progression. Mentoring can provide opportunities for skill development, networking, and increased confidence that can minimize some of these challenges as employees progress into leadership roles or earn new responsibilities within an organization.
Unlike some other tactics that companies have used to improve diversity, mentoring is proven to make a big difference! One 2016 study in the American Sociological Review found that mentoring, when compared to other corporate diversity training increased minority representation among managers anywhere from 9 to 24 percent.
As today's leaders, it is our turn to be the resource for the future leaders of our industry. It's our turn to light the way for someone else by sharing our knowledge and skills and being that unforgettable person that opens up a closed door or simply gives one the courage and confidence to stand up and change their future.