2022/2023 AAMD Board of Directors Election
AAMD's annual Board of Directors election will take place April 18- May 6, 2022.  There are three Owner / Management seats and one Supplier Partner seat available.  Ballots will be emailed to the primary contact of each company and community manager.  Bios and campaign statements are available on the AAMD website.
If you have any questions or feel your company did not receive a ballot, please contact Christopher Dean at cdean@aamdhq.org prior to May 6, 2022.

Click the following for the bios of those running for Board Positions:
Owner / Management Candidates
---
Nicole Hildebrand (Mission Rock Residential)

It is an honor to be considered for this position.   Let me tell you a little bit about myself and why I am excited to be one of the Owner Representatives nominees.   I feel in love with the multi-family industry over 20 years ago (10 years in Denver).   I started in this industry by answering phones at my local housing authority and work my way through the ranks, now holding a Senior Regional Manager position with Mission Rock Residential.  Currently, overseeing assets for 5 ownership groups, with a mix of affordable and conventional communities.   For the past two years, I had the pleasure of having an active role within AAMD, as a chairperson for the Affordable Housing committee.    During this time, I have come to enjoy the events, roundtables, and trainings that I have been able to be a part of.   Being nominated for this position, will only continue to strengthen my position, and ensure that I am their industry voice.    Protecting our ownership investments is the top priority.   Having an integral part of this board, will allow me to ensure that I am on top of the ever-changing laws, and multi-family housing environment.   Operating multi-family in this post pandemic world is presenting new challenges, and an adjustment to how we navigate this new territory for our teams and owners is extremely important.   I have always had a "risk" way of thinking in my management style.   I have a passion for bringing people together, brainstorming new ideas, sharing ideas and continue the grow within an organization.   We all must step up to lead and participate in AAMD mission and advocating for our industry.  If elected, I guarantee my hard work and dedication to this phenomenal industry for many years to come as well as supporting continued growth within AAMD.

---
Shelly Mertz (Simpson Property Group)

Shelly's Property Management career has spanned more than 30 years of experience in the multifamily industry that began primarily in Metro Denver and the surrounding area. She has been responsible for a wide variety of assets focusing on renovating garden style communities early in her career and managing capital projects on a national level. This was a great foundation for her current position with Simpson. During the last 20 years at Simpson Shelly has provided oversight for as many as 4000 units comprised of a mix of garden, mid-rise, retail, condos, and HOA communities in 5 states and over 15 individual markets. She is especially involved in the acquisition process to help drive the future growth of Simpson.
She holds her Associate Brokers License in Colorado in addition to both CPM and ARM certifications through IREM and is a Certified Portfolio Supervisor (CAPS) through the National Apartment Association. She is an active member was previously a committee chair with IREM; Active member of the National Association of Realtors, The National Apartment Association and has served on the Tributes & Trade Show committees for The Apartment Association of Metro Denver during the last 2 decades. Shelly lives to serve her fellow associates as well as charitable organizations such as Zuma Rescue Ranch & DMK Rehoming.
When Shelly takes time away from Simpson, she loves spending time with her family, riding, training, and showing her horses and spending time on the beach.
Shelly has a passion for real estate, specifically multifamily, with a focus on making a positive impact to the future of our industry. She thrives on collaboration and joining industry partners to achieve goals.
---
Eddie Moreno (Cardinal Property Management)

Eddie Moreno is a partner at Cardinal Group Management (CGM) and serves as the Executive Vice President of Operations for the company. As a passionate leader, he is responsible for leading the daily operation and success of Cardinal Group Management and its portfolio of communities nationwide. This includes a portfolio of over 40,000 units spanning conventional, affordable and student housing.
Eddie has over 20 years of experience in the multi-family space, having overseen the expansion of Cardinal's student housing, market-rate multifamily, and affordable housing operations during his tenure; achieving NMHC Top 50 Manager ranking in 2020. Eddie proudly serves as chairperson for Cardinal Group Companies' Diversity, Equity, and Inclusion Committee and previously served on the National Apartment Association's inaugural Diversity & Inclusion Council. Eddie attended the University of Texas at Austin and holds a BBA in Finance from the McCombs School of Business.
For more about my career and background, please check out this article in Hispanic Executive Magazine.
As a member of the AAMD Board of Directors, I will bring my passion for our industry to each engagement, leveraging my leadership abilities to drive positive change in our industry and the community in which we serve. AAMD had a long history of achieving great things and I would humbly love to play a small part in the storied history of the organization. Thank you in advance for your vote of confidence.
---
Taylor Mueller (Greystar Real Estate Partners)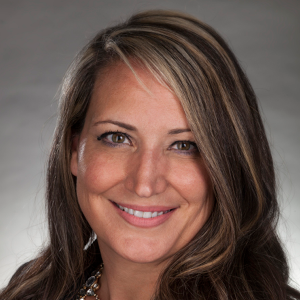 Taylor Mueller is Greystar's Managing Director, overseeing operations for over 150 properties (43,000+ units) in Colorado. Taylor has been involved with AAMD for the last 5 years, and passionately encourages her team member involvement with AAMD. With Taylor's extensive 20+ years in the industry, and her time at Greystar spanning over eighteen years, she has mentored countless leaders.  She is thrilled for the opportunity to bring her experience to AAMD with a focus on education and career development, to invest in our future leaders.
---
Parke Pettegrew (BLDG Management)


Our Amazing AAMD Members, 
It is my privilege to tell you a bit about myself and why I want to represent you as an Owner Representative and Treasurer on the AAMD board. I have been really fortunate to work in this rewarding multi-family industry for over 24 years. I have held multiple roles in Operations, Training, Marketing, Risk Management and Human Resources with local companies like Carmel Partners, Holland, Cardinal Group, Highmark and now BLDG Management as VP of Property Mgmt Training & Performance. I have been an active AAMD participant for 15 years since returning to Denver. I have been Education Advisory Council Co-chair and Chair, Co-chair for the Denver NAA Conference Committee twice, Co-chair and Chair for the Trade Show Committee, Co-chair for the Tributes Committee twice, Co-chair of the Economic Conference twice, and currently Secretary on the Executive Committee and Co-chair of the Career Initiative Committee. In addition, I have been a volunteer instructor over the last 15 years and met many of you throughout the years at all the training/networking events. As you can see I am an involved, engaged and passionate member of the AAMD who will advocate on behalf of you and your company. The relationships I have built with all the owners, suppliers and AAMDstaff have provided me with life-long friends, mentors and networking partners. My platform is that I want to be that someone who will be a resource no matter the size of your company, lead with experience & passion, solve problems and fight for our industry. Our business in multi-family property management and on the vendor side has weathered many changes especially over the last two years but there are still headwinds of staffing challenges, over-legislation and roadblocks to building more product that we must be prepared for. Let's continue this fight together and embrace the AAMD mission of advocating, educating and communicating about our industry. I ask for the confidence and support of your vote during this election and look forward to seeing you soon!
---
Erica Sanchez (Avenue 5 Residential)

Erica Sanchez has been active in the multifamily industry since 2005. She has overseen performance for lease-up and stabilized properties in submarkets throughout greater Denver. She holds experience in developing comprehensive budgets, crafting operational and financial performance standards, preparing detailed owner reporting packages, analyzing market data, generating strategic plans to increase revenue, creating expense management protocols, implementing new technologies to ensure operational effectiveness and efficiency, and cultivating new business opportunities.
Prior to joining Avenue5, Erica held operations leadership and business development roles at Mission Rock Residential, US Residential, Greystar, and Riverstone Residential Group. At Riverstone Residential Group Erica was a pioneer and led the efforts of growth and development in North Dakota. She was the boots on the ground in what she would call the frozen tundra. During her time in the Bakken, Riverstone saw enormous growth from 3 properties to over 22 properties in 18 months. She was the co-founder of the Bakken Apartment Association, had a position on the Board of Directors for the North Dakota Apartment Association, and volunteered her time to the Government Affairs Committee ensuring local and state issues were advocated for. She also hosted a working lunch for Ret. General David H. Petraeus and the local government to discuss the impact of drilling.
She is an active member of the Apartment Association of Metro Denver, serving as vice-chair of the Education Conference and Trade Show and as a volunteer on the TechCon and Golf Tournament committees.
It is an honor and a privilege to be nominated to run for a Board of Director position for the Apartment Association of Metro Denver. Serving on the board would allow me to bring fresh ideas to the table, advocate for others, and have an opportunity to grow professionally. I truly enjoy connecting with other leaders on this board and this will further those connections.
---
Supplier Candidates
---
Chad Craven (ParkM)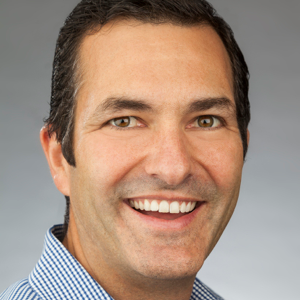 Hello – I am Chad Craven, president ParkM Parking Permits. I am running for the supplier position on the AAMD board. Here is a little bit about myself. I am one of those California transplants that everyone loves to hate. I moved to Colorado in 1990 to go to Colorado State University and never left. I have 2 kids and one rescue dog who thinks he is a 50lb cat. My oldest is graduating from high school and has just announced that she will be attending the University of Oregon. My youngest is a high school freshman, he is, in his mind, on his way to the NFL as a kicker. We are avid mountain people and spend our winters skiing and summers hiking & rafting. 
I have been both a supplier member and IROC member of the AAMD for over 10 years. For the last 5 years I have served as the co-chair of the Career Initiative Committee. I have helped on the Education and Trade Show Committee and have been a member of the Networking Council. I am passionate about the apartment industry and the endless opportunities available to those who chose this career field.
I think this is a very vulnerable time for the apartment industry. We face a number of stated and unstated challenges at the state and local level when it comes to laws and regulations. As the drumbeat of rent control continues to get louder I believe the AAMD plays an invaluable role in helping to not only protect our industry but educate our lawmakers on what policies will lead to increased housing and lower housing costs. 
It would be an honor to be on the board that helps guide and support the AAMD in it's efforts to protect and promote our industry.
---
Joshua Lensen (Arbor Contract Carpet)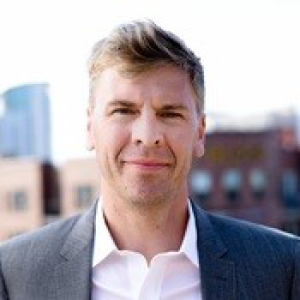 Joshua Lensen is the Regional Vice President of Sales for Arbor Contract Carpet, a leader in flooring for the multi-family industry since 1982. As a leader in the industry, Arbor provides flooring needs and recognizes happy clients and excellent service are integral to their success. Joshua has been dedicated and actively involved with the AAMD over the past 20 years. He started his professional career with Redi Carpet in 1995. His experience at Redi ignited he's drive for the sector. The AAMD proved the perfect organization to equip him with the resources and access to key networks to help advance in the industry.
In 2016, Joshua joined the Arbor team where they quickly recognized his strategic and forward thinking. As a member of the leadership, he oversees Arbor's largest market. During his time at Arbor, he has developed a stronger appreciation for the Association and the diverse work they lead in addressing legislative issues to providing essential education and training for their members.
Over the years, Joshua has become an active member of the Association. For the past couple years, he has been an integral member the leadership group and has had the pleasure of serving on the golf committee and planning that event. In addition to his work at Arbor, he is a landlord of two properties in Denver and values the benefits and education the Association provides at all levels.
Joshua is known in the sector as a mentor, a leader and a devoted friend. He wants to continue to support the AAMD and would greatly appreciate your vote and support.
---
Andy Rhodes (Western Skies Exteriors)

In my involvement with the Apartment Association of Metro Denver and my role as a supplier partner to many AAMD members, I strive to help others grow and achieve success, however they choose to define it. Whether through business relationships, educational speaking opportunities, sponsorship, or just showing up the right way to every AAMD event, I focus on making sure I'm viewed as a positive and valuable addition to any team. 
Over my years of involvement with this great association, I have learned that AAMD members truly care about each other and working together to drive our industry forward in a constantly changing marketplace. I appreciate this focus because at the end of the day, business success is so dependent on people, relationships, and aligned goals. As the leader of Western Skies Exteriors, I instill these priorities within my team and with my multi-family clients across the Front Range.
The opportunity to potentially serve AAMD as a member of the Board is one that I am excited about and take very seriously. If elected, I promise to listen, to build consensus, to innovate, and most importantly, to support our members in their quest to drive their businesses, this organization, and our industry forward to new levels of success, and have some fun while doing it.