New Supply Drives Apartment Rents Down for the First Time Since 2013
by Christopher Dean
Denver-metro rents decreased for the first time in nearly three years.
Average rents fell from $1,371 to $1,368 during the third quarter according to the Denver Metro Area Apartment Vacancy and Rent Report released today. Apartment rents rarely decrease during the 3rd quarter, which has only happened four times in the last 29 years. Furthermore, rents went down in 19 submarkets. With a vacancy rate of 5.1% (up from 3.9% two years ago), there are over 16,000 vacant apartment units in metro-Denver.
Brand new luxury communities are statistically keeping overall rents high. "The new class A units are holding up the average rental rate," said Daniels School of Business Associate Professor Ron Throupe, "which follows from the median rent increasing while the average rent decreases."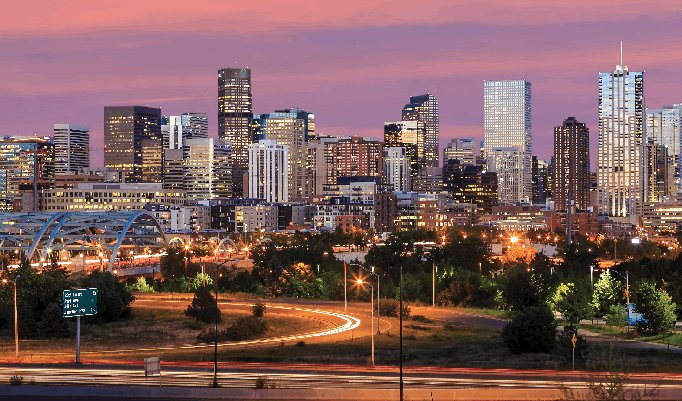 "We've seen more apartment units built in the last three years than in the eleven years prior to that combined," said Mark Williams, Executive Vice President of the Apartment Association of Metro Denver.
"The long-term impact of the new supply on rents is unmistakable," said Williams, "rent growth is slowing," Last September, average rents had increased by 12.8% to $1,291 in the preceding 12 months, this September they increased by only 5.8% year-over-year.
"This is a milestone in Denver's real estate cycle," said Teo Nicolais, a Harvard University instructor who specializes in real estate. "In simple economic terms: demand far exceeded supply in recent years, but with all the new homes being delivered, supply is starting to catch-up," said Nicolais.
The combination of growing demand and financing for stabilized properties, has led to a boom in apartment construction unrivaled in other areas of Denver's housing portfolio.
Growing Demand and Stabilized Financing Bodes Well for Additional Investment
Yet population growth, the most important long-term driver of the demand, remains stronger than ever.
"Denver has become internationally recognized as a great place to live and work. People, millennials in particular, are moving here from all over the country," said Jeff Hawks, Vice Chairman of ARA, A Newmark Company (ARA Newmark).
Terrance Hunt, also Vice Chairman of ARA Newmark, noted that Denver's robust economy continues to generate strong interest among apartment investors, as evidenced by the recent the sale of the 1,523-unit Breakers Resort for $350 million brokered by ARA Newmark. "The Breakers Resort is the largest apartment transaction in Colorado's history and was the second-largest apartment sale for 2016 in the entire country at the time of sale," said Hunt.
A strong lending environment for stabilized properties also helps attract investors which, in turn, spurs new supply. "Investors today can either lock-up long-term, fixed rate financing at extremely attractive interest rates or enjoy terrific shorter term options," said Jerry Kendall, Managing Director of Multifamily Capital Advisors.
Threats to a Balanced Housing Portfolio Persist
Slow construction in the for-sale housing sector continues to put upward pressure on rents.
At a time when apartment construction is poised to set a 30-year record high, single family home constructions remains at about half of its pre-recession levels. Condominium starts are essentially non-existent. Among the major contributing factors of the low new construction levels: unintended consequences of public policy toward housing.
"The extent to which Colorado's construction litigation law hinders Denver's condominium development cannot be overstated," said Nancy Burke, Vice President of Government Affairs for the Apartment Association of Metro Denver. Whereas condos accounted for one quarter of new home construction before the recession, they only account for between 1% and 4% today. The lack of new condo developments artificially increased the pressure on rents over the past several years.
More recent policy changes, such as the recent adoption of the City of Denver's Affordable Housing fund which creates impact fees of $1.50 per square floor on all new multifamily development similarly threatens the much needed increased supply in Denver's housing market. "The impact fee is another example of a policy which will slow new projects in Denver and artificially constrain the supply of new housing the city urgently needs," said Burke.
An additional threat, tightening lending on new construction, may also slow new construction.
"Lenders are requiring new deals to have more equity and undergo more stringent debt underwriting guidelines, which in turn drives lower and diminishing investment yields," Kendall of Multifamily Capital Advisors noted, "This tightening may slow new construction projects thus taking some wind out of the supply side."
The Apartment Association of Metro Denver is among the largest multi-family housing trade associations in the country, representing and supporting over 200,000 apartment homes in Denver.
The quarterly Vacancy and Rental Rate Report is authored by Ron L. Throupe, Ph.D. of the University of Denver Daniels College of Business, and Jennifer L. Von Stroh of Colorado Economic and Management Associates. It has served as a reliable source for comprehensive data and analysis for 35 years and is made possible through the ongoing participation of the apartment industry and broad support from private and public sector sponsors.